For a quarter century, the American Customer Satisfaction Index has ranked the best and the worst grocery stores, based on how satisfied survey respondents are with the stores they frequent. And this year was no exception.
But then the coronavirus pandemic came along, and changed everything.
The headline from the latest annual survey, released in late February, was that Texas favorite H-E-B vaulted into the top spot for the very first time, tied with longtime favorites Wegmans and Trader Joe's.
But weeks later, the COVID-19 outbreak was officially declared a pandemic, shoppers flocked to stores to panic-buy everything in sight, prices rose, supplies vanished, and the ACSI survey about how satisfied we were with our leisurely shopping trips to our friendly neighborhood grocery stores quickly seemed awfully stale.
So the ACSI has come out with an unprecedented new followup survey, checking out the state of grocery shopper satisfaction in the coronavirus era.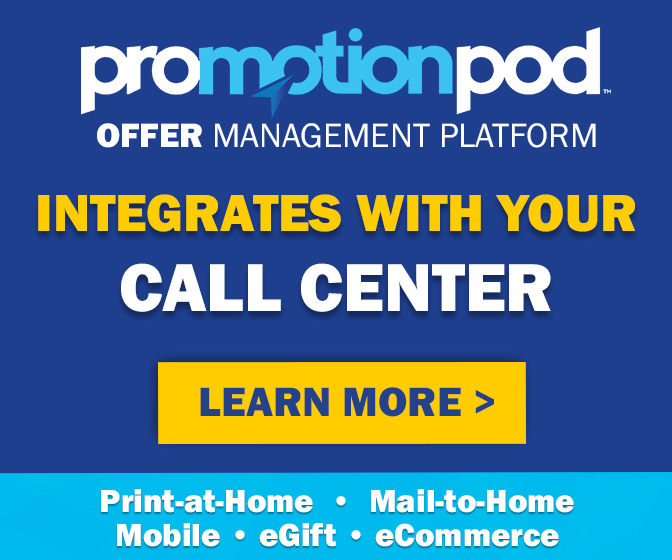 And it seems we're not so satisfied.
Some grocery stores managed to hold steady in the rankings, but none improved and several faltered – including the first-time, first-place finisher. Survey respondents are asked to rate their local stores on specific attributes, such as convenience, quality, cleanliness and cost, on a scale from 1 to 100. Those ratings are then combined to give each major chain an overall score.
And many of those scores suffered this year. "The effects of the pandemic on retail are especially pronounced in supermarkets. Aside from checkout speed, which remains steady at 76, all other customer experience benchmarks decline," the ACSI notes. "Keeping shelves stocked has been a major issue for the industry with inventory sinking 6% to 75. Customers aren't seeing many sales and promotions, and they're uninspired by the number of locations."
What follows is a look at the best, the so-so, and the brand new bottom-dweller.
1. Trader Joe's/Wegmans (tie, 84)
Since they were first included in the survey five years ago, Trader Joe's and Wegmans have never been below third place, and are often in first. And that's where they remain, pandemic or not. Earlier this year, Trader Joe's fared well in a survey of stores doing a good job keeping their stores safe during the pandemic, earning praise for its "active monitoring of traffic and guest occupancy." Wegmans, meanwhile, redeployed food service employees to help work the registers during busy times, worked to speed up the delivery of items in high demand, and was transparent with its customers about the challenges it faced, informing them via email that some prices were likely to rise due to supply chain challenges. Shoppers may not have happily paid higher prices, but they were happy enough to keep Wegmans, along with Trader Joe's, firmly in first place.
3. Publix/Costco (tie, 83)
Publix and Costco also remained right where they were earlier this year, tied for second place. "Customers are increasingly satisfied with Costco's checkout speed these past six months," the ACSI notes. Publix, which was number one in the ACSI survey for an astonishing 19 years in a row and is still perennially ranked near the top each year, may have retained its position due more to lingering goodwill than to its coronavirus response. Publix has been criticized for being lax in imposing safeguards – it never enforced a chainwide limit on the number of shoppers allowed inside at any one time, and was among the last major grocery chains to require masks and offer hazard pay to employees. But, according to the ACSI results at least, shoppers apparently didn't mind.
5. H-E-B (82)
In just half a year, H-E-B fell from its lofty position tied for first place, to fifth. And it's not clear why. H-E-B was way ahead of the curve in its coronavirus response, as one of the first major chains to limit purchases to ensure there was enough supply for everyone, shorten its hours to give employees time to restock, encourage social distancing in stores and install plexiglass cashier safety shields – all measures that soon became standard practice for just about everyone. In one survey this spring, 80% of shoppers said they were pleased with H-E-B's safety measures, though couponers were less impressed when H-E-B quit offering digital coupons in order to "focus on our inventory," promising that "our coupon program will resume when product availability stabilizes." Unfortunately, its position in the ACSI survey also seems to have stabilized, back where it used to be – which is to say, not in first place.
6. Sam's Club/ALDI (tie, 80)
Giant club stores like Sam's Club have fared well during the pandemic, while more intimate limited-assortment stores like ALDI have not. Sam's is unchanged with an ACSI score of 80, after shoppers flocked to its stores to stock up in the spring. And over the summer, Sam's, along with its corporate partner Walmart, were among the first major retailers to require customers to wear masks. ALDI, in contrast, was well ahead of Sam's in this year's initial survey, but has since fallen 4% to tie for sixth place. Social distancing isn't easy in ALDI's small stores, nor is it the kind of place you go to make big purchases and stock up for weeks and months at a time. That's what Sam's is for.
8. BJ's Wholesale Club (79)
As a club store, you'd think BJ's would have fared better. But it fell three percentage points, to 79. Could it have something to do with its unpopular coronavirus coupon policy? BJ's announced back in March that it would "temporarily suspend the use of paper coupons" in order to "reduce touchpoints and help mitigate the spread of coronavirus." Couponers were worried that other retailers would take similarly drastic precautionary measures – but no one did. BJ's may have fancied itself a trailblazer, but it ended up being an outlier. It finally relented and began accepting paper coupons again just two months ago – not soon enough to improve its standing in the ACSI survey.
9. Hy-Vee (78)
Hy-Vee remains steady at 78, unchanged from earlier this year. The Midwestern chain was quick to respond to the coronavirus, enhancing cleaning and sanitizing efforts early on, and recognizing its employees with bonuses. Less-popular changes included suspending its weekly sales circular and limiting shoppers to one person per cart. But, judging by its position in the ACSI survey, it all evened out in the end.
10. Ahold Delhaize/Target/Whole Foods Market (tie, 76)
Target and Whole Foods have each slipped a few percentage points, and falling by one point is Ahold Delhaize, owner of Food Lion, Giant, Hannaford, and Stop & Shop. But they all still eked out a position in the upper half of the survey results, as those immediately following them are solidly "average."
13. Save-A-Lot, Supervalu, Meijer, Kroger, ShopRite (tie, 75)
"There's congestion at the industry average," the ACSI noted, with a five-way tie in the middle of the pack. ShopRite fell the furthest in the shortest amount of time, from 80 to 75, while Kroger fell nearly as far. That's despite Kroger's pledge to keep giving customers what they wanted and needed during these troubled times, as it insisted on having sales, putting out a weekly ad and issuing store coupons even while many competitors were not.
18. Southeastern Grocers, Giant Eagle, "All Others" (tie, 74)
Winn-Dixie owner Southeastern Grocers has gotten smaller since the beginning of the year, after announcing the closure of its BI-LO chain. Together with Giant Eagle, SEG has to settle for a three-way tie with "All Other" grocers that aren't significant enough to be mentioned in the ACSI survey by name.
21. Walmart (71)
For the fifteenth year in a row, Walmart was the last-place finisher in the ACSI survey earlier this year. Its score has slipped even further, from 73 to just 71, as shoppers who were already displeased with the chain were even more displeased after the coronavirus came along. The one bright spot? It's no longer in last place.
22. Albertsons (69)
Last place now belongs to Albertsons, owner of Safeway, Jewel, ACME and a slew of other stores. "After plummeting 8%, Albertsons Companies is alone at the bottom with a score of 69," the ACSI report reads, noting that it's "the first time a supermarket has scored in the 60s since 2015." A recent analysis by RBC Capital Markets found that about 80% of Albertsons' stores are located in the 15 states hit hardest by COVID-19. So its customers may be generally skittish about grocery shopping, no matter the name on the front of the store. That said, Albertsons is typically near the bottom of the survey results each year anyway. But this particular result is a distinction it could have done without.
The coronavirus has changed a lot about our lives, and our grocery shopping habits. And, as though we need a grocery shopper survey to tell us – most of those changes haven't been for the better. With any luck, when the ACSI releases its regular annual survey early next year, our grocery shopping habits – not to mention our lives – will have returned to something resembling the way things used to be. Albertsons certainly hopes so.
Image source: Kroger