Price are rising, promotions are unexciting, some shelves are still bare. But maybe grocery shoppers are just over it, and are done caring about it anymore.
That's the cynical but sensible takeaway from the newest annual American Customer Satisfaction Index, which ranks grocery stores based on how satisfied customers said they were with their recent shopping experiences. You might think shoppers would be unhappy with things like high prices, fewer promotions and frequent out-of-stocks. But on a scale from 1 to 100, grocery stores as a whole rated a 76, exactly the same as last year.
"Although customers are likely frustrated with more frequent product delays and limited inventory, they've also adjusted their expectations at the same time," ACSI Managing Director David VanAmburg said in a statement. "This patience bodes well for retailers."
The ACSI's rankings are based on shoppers' satisfaction with a number of specific store attributes, like speed, quality, convenience and cleanliness. With the exception of slightly higher ratings this year for the quality and reliability of their store's mobile app, shoppers' opinions about how their favorite grocery store is doing were largely unchanged. With a score of 82, up from last year's 79, stores' mobile apps earned the highest rate of satisfaction among all categories, while "availability of merchandise" and "frequency of sales and promotions" were closer to the bottom at 76, unchanged from last year.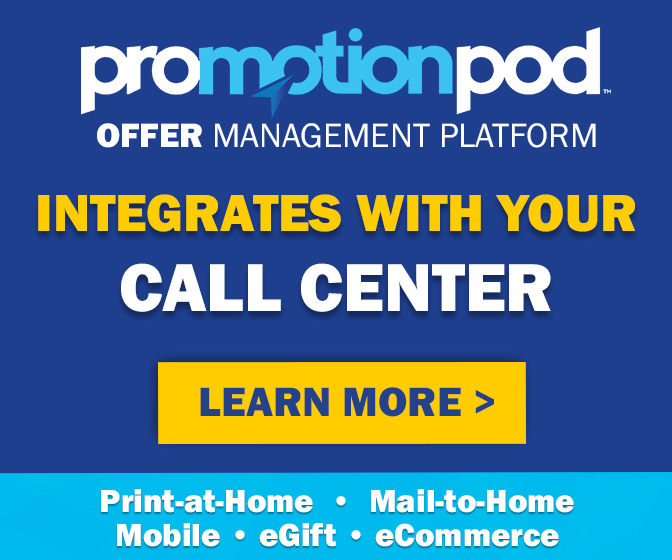 Only a couple of individual grocery chains showed noticeable improvement from last year, with most others rising or falling only slightly, or remaining right where they were. Here are ACSI's latest findings, as shoppers ranked their grocery stores from best to worst:
1. Trader Joe's (85)
Rising one point since last year, but still one point away from its highest ranking a few years ago, Trader Joe's is number one for the fourth year in a row. With its limited assortment of store-brand products, Trader Joe's is less impacted by supply chain issues that are having a greater impact on larger rivals. Earlier this year, however, many Trader Joe's stores were somewhat lacking in the produce department, for which the retailer blamed bad weather. But TJ's fans were inclined to give them a pass. "You know it's bad when even Trader Joe's isn't safe," the blog NYU Local wrote last month.
2. H-E-B (82)
H-E-B is unchanged from last year, but in contrast to last year's four-way tie, the Texas-based chain now has second place all to itself. "H-E-B is a purpose-driven company with deep Texas roots (and) an unwavering commitment to customer service and community," is how the retailer describes itself. And satisfied H-E-B shoppers seem to agree.
3. ALDI/Costco/Wegmans (tie, 81)
Costco and Wegmans slipped one spot, while ALDI rose one, so all three now meet at number three in this year's survey. But that's about all that the trio has in common. ALDI has become a favorite of those looking for a low-cost, low-frills shopping experience, while Costco has proven to be a good pandemic-era place to stock up on all the necessities. And Wegmans? It's a fan favorite among those looking for a more traditional grocery shopping experience. But Wegmans was number one in the ACSI survey back in 2016. So tying with a warehouse store and a bare-bones grocer can only be seen as a bit of a comedown for a former champ.
6. Publix (80)
Speaking of comedowns, Publix was number one in the ACSI survey for an astounding 19 years in a row. But that was before Wegmans, Trader Joe's and H-E-B were even part of the survey. Since then, Publix reclaimed the top spot once, back in 2018. But with even more beloved grocery chains now included in the survey, the competition is a whole lot tougher now than it was during Publix's ACSI glory days.
7. Sam's Club (79)
Sam's Club may not be quite as beloved as Costco among those who like to buy in bulk. But it has the backing of Walmart, the retail giant with considerable leverage in working with suppliers to keep the shelves stocked. But while Sam's might have its eye on Costco up there at number three, it may have a greater challenge right behind it…
8. BJ's Wholesale Club (78)
BJ's isn't nearly as big as Costco or BJ's. But maybe "big" isn't the answer. Just a couple of weeks ago, BJ's announced the opening of a test store called BJ's Market, where the retailer will try out new product assortments, demonstrations and new checkout methods "with a focus on getting people out of the building more quickly than they might get out of the building today in a traditional club," CEO Bob Eddy explained. If it works, BJ's just might find itself even higher in the rankings in the future.
9. Hy-Vee/Kroger/Target (77)
Hy-Vee has big plans to grow from a regional to a national retailer, as the Midwestern chain with stores in eight states is in the process of expanding into four others. Kroger has big plans to expand into new markets like Florida and Texas, where it doesn't even have any stores. And Target has big plans to be a legitimate grocery destination instead of a department store that happens to also sell some food. How's that working out for them? Well enough to place them just above average in this year's ACSI survey. So it could be worse.
12. Ahold Delhaize/Giant Eagle/Meijer/ShopRite/Whole Foods Market/"All others" (tie, 76)
Five grocery chains find themselves squarely in the middle of the pack, with an average rating and tied with "all other" grocery stores that were too small to be included in the survey by name. For most, it might be something of a disappointment. But Pennsylvania-based Giant Eagle has been at or near the bottom of the ACSI survey every year since ACSI began including it in 2015. So for Giant Eagle, "average" is a vast improvement.
18. Southeastern Grocers (75)
The owner of Winn-Dixie and Harvey's is expanding its presence in its home state of Florida, and improving its presence elsewhere across the south. To date, the retailer has refreshed some 70% of its stores, and plans to remodel more than 50 others this year. Perhaps improvements to its stores will result in future improvements to its ACSI ranking.
19. Save A Lot (74)
Save A Lot is also embarking on an ambitious refresh, with plans to remodel all of its roughly 900 stores in 32 states by 2024. Its ranking in future ACSI surveys may show whether shoppers appreciate the efforts.
20. Albertsons (71)
The good news for Albertsons is that it's not dead last, a position in which it found itself tied last year. But it's not because Albertsons improved, because its rating of 71 is exactly the same as last year. It's because Albertsons' fellow cellar-dweller last year slipped even further this year…
21. Walmart (70)
And that cellar-dweller would be Walmart, which stands alone at the bottom of the ACSI rankings this year, the same position it's held or shared for the past seventeen years in a row. Last year at around this time, Walmart announced a new initiative to remodel stores and make the shopping experience "fresh and appealing." Its ACSI ranking shows that it may still have some more work to do.
"Cool stability. That's the best way to describe the retail sector right now," ACSI's VanAmburg said. And after a tumultuous couple of years with a pandemic, supply chain shocks and now record inflation, a little bit of "stability" is better than the alternative.