Best-and-worst lists are always popular when it comes to grading grocery stores. But what happens when they're all the worst?
Okay, so that's not quite the case in the newest annual American Customer Satisfaction Index survey of the country's favorite grocery stores. But just about all of them fared worse this year than last year – and as a group, grocery stores registered their lowest customer satisfaction score in more than a decade.
So what's going on? Are we getting more finicky, or are all of the stores slipping?
During the worst of the recessionary years, "everybody was trying harder to please customers," said Claes Fornell, founder and Chairman of ACSI. But, "as both job security and employee turnover have increased, the level of customer service seems to have worsened."
Great. Now take your groceries and get out.
ACSI researchers surveyed more than 9,000 shoppers across the country, asking them to rank stores based on attributes such as convenience, quality, courtesy and cost. As it turns out, the best store on the list last year is the only one that actually improved this year. Most of the other favorites held steady, while Target and Whole Foods suffered particularly alarming drops. And Walmart – well, you can probably guess where it landed on the list. But this year, it's not alone there.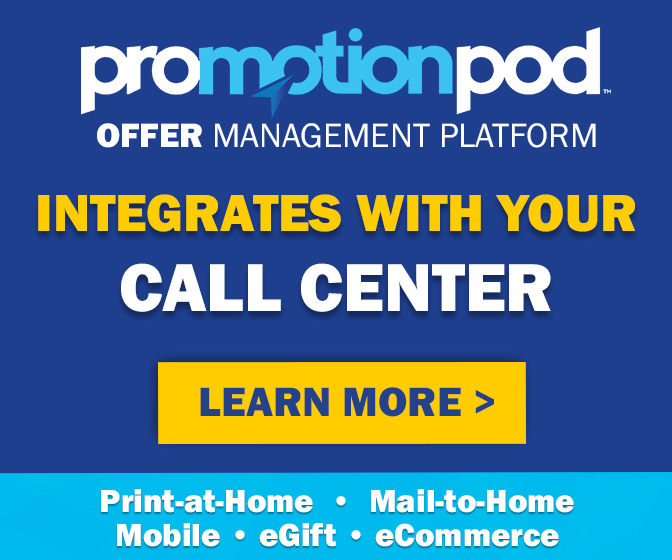 Here's a look at the 20 stores ranked in this year's survey, with each store's customer satisfaction ranking, on a scale of 0-100:
1. Wegmans (86)
Wegmans' customer satisfaction score was up one point from last year, enough to make it not only the favorite grocery store on the list, but the highest-scoring retailer in any category. With fan favorite Wegmans about to expand into new areas, many more shoppers are about to find out what the fuss is all about.
2. Trader Joe's (83)
Trader Joe's slipped a couple of points from last year, but that was still enough for a second-place showing. They don't have sales, they don't take coupons, but their cult following doesn't seem to mind.
3. H-E-B, Publix (tie, 82)
Publix had a lock on the number-one spot in the ACSI survey for an astonishing 19 years. But that record came with an asterisk – because neither Wegmans, Trader Joe's nor H-E-B were included in the rankings during any of those 19 years. When they were all finally added last year, Publix got bumped down to a tie for number three with H-E-B – which is precisely where it finds itself this year as well.
5. ALDI (81)
Sure, the top four stores have their helpful employees, their large selection and their bright, clean aisles. But they don't have dirt cheap prices. ALDI shoppers don't expect any of those other perks, so they're satisfied with what they get. And with ALDI set to open its first stores in California next month as part of a major expansion plan, if you don't have an ALDI near you yet – just wait.
6. Hy-Vee (78)
Hy-Vee has never been on the ACSI list before, so it makes a respectable debut at number six this year. To satisfied customers, Hy-Vee's slogan "A Helpful Smile in Every Aisle" is more than just talk.
7. "All others" (77)
If your favorite store isn't on the list, than it's in here – lumped together with "all others", right in the middle of the pack.
8. Delhaize (Food Lion, Hannaford), Kroger (tie, 76)
The prototypical "plain vanilla" supermarkets – liked but not loved, satisfying but not spectacular – you don't go to a Kroger or Food Lion to get inspired (or get your coupons doubled), you go there to get your stuff and go home. No surprise, then, that they rank one point below "other".
10. ShopRite (75)
The ACSI survey was conducted late last year. Maybe if it was conducted during ShopRite's famous annual "Can Can Sale" last month, the store might have ranked a little higher than slightly below average.
11. BI-LO/Winn-Dixie, Meijer (tie, 74)
This is Meijer's first year on the list. It's not the first for BI-LO, the owner of Winn-Dixie, which fell five points from last year. With increasing competition across much of the south from the likes of the higher-end Publix, Wegmans and Harris Teeter, the best that BI-LO may be able to hope for is to reach the "plain vanilla" heights of Food Lion and Kroger.
13. Whole Foods (73)
One of the biggest falls from grace on the ACSI list is Whole Foods. It plunged eight points from last year, matching its previous low of 73 that it notched nearly a decade ago. Despite its recent introduction of digital coupons, its promise to lower prices and even its upcoming launch of a whole new lower-priced chain, "Whole Foods cannot shake its reputation for high prices," the ACSI researchers note.
14. Supervalu, Target (tie, 71)
Supervalu may as well be listed among "all others", since it only runs a few small regional chains these days. But Target's presence this far down the list is the real news here. When ranked for its grocery offerings, it fell ten points from last year. "Popular as a discount store, Target quickly built up its grocery business to help attract more customers," the ACSI researchers write. "But the luster of convenience is wearing off." Target is now scrambling to refresh its grocery selection, to become more like Trader Joe's and less like Walmart. Its position on next year's list may help show whether the new strategy pays off.
16. A&P, Ahold (Stop & Shop, Giant) (tie, 70)
It is perhaps not a good omen for Ahold-owned Stop & Shop and Giant to be tied near the bottom of the rankings with the bankrupt, no-longer-in-business A&P. By this time next year, Ahold's planned merger with Delhaize will likely be finalized, so it can only hope to surge from being ranked with the bankrupt to showing up somewhere in the middle of the pack.
18. Albertsons (68)
Every time a company acquires another, we hear all about the promised "synergies" that will make everything so much better for consumers. Yet it seems every time Albertsons gets bigger, it falls further down the list. Since last year's survey, Albertsons completed its acquisition of Safeway – then fell six points to settle in near the bottom of the list.
19. Giant Eagle, Walmart (67)
But at least Albertsons isn't at the very bottom. Giant Eagle suffers the ignominy of tying for last place with perennial basement-dweller Walmart. Giant Eagle made its debut on the list last year, just one position above Walmart. It might have been happier staying incognito as part of "all others".
Overall, grocery store satisfaction fell in just about every category. Convenience, in-stocks and frequency of sales and promotions fell several points each in customer rankings, while "courtesy and helpfulness of staff" saw the steepest decline from last year.
As a whole, grocery stores now rank near the bottom of all industries that ACSI tracks – right below gas stations and utility companies, and only slightly ahead of airlines, cell phone service providers and the U.S. Postal Service. That's quite a crowd. If grocery stores don't start stepping up their game, they may find themselves ranked among cable and internet providers as the companies that leave their customers the least satisfied.
So if your store is near the top of this year's list, consider yourself fortunate. This time next year, there may well be people who would consider overpaying for their cell phone plan or calling their cable company to report another outage, not quite as bad as grocery shopping.