The sale of a mere 168 stores is a drop in the bucket for the soon-to-be-combined Albertsons and Safeway, and their combined 2,400+ stores. But 168 stores changing hands is a pretty big deal, for the millions of Safeway and Albertsons shoppers who will soon have to get used to new ownership and newly renamed, revamped and renovated stores.
Albertsons and Safeway announced on Friday that they would be selling 168 Albertsons, Safeway, Vons and Tom Thumb stores in eight states, as part of a plan to avoid antitrust issues as the two companies seek federal regulatory approval for their merger.
A couple dozen stores in Texas, Montana, Wyoming and Washington state will be split up among three buyers – Supervalu, and the retailer cooperatives Associated Food Stores and Associated Wholesale Grocers (see the complete list of stores changing hands below). But the vast majority of the stores – 146 in all – will be sold, and converted, to Haggen.
The small, 18-store Haggen chain with a presence in Oregon and Washington is about to expand across the west coast, in one fell swoop. Its purchase will give it many more locations in Oregon and Washington, as well as stores in California, Nevada and Arizona.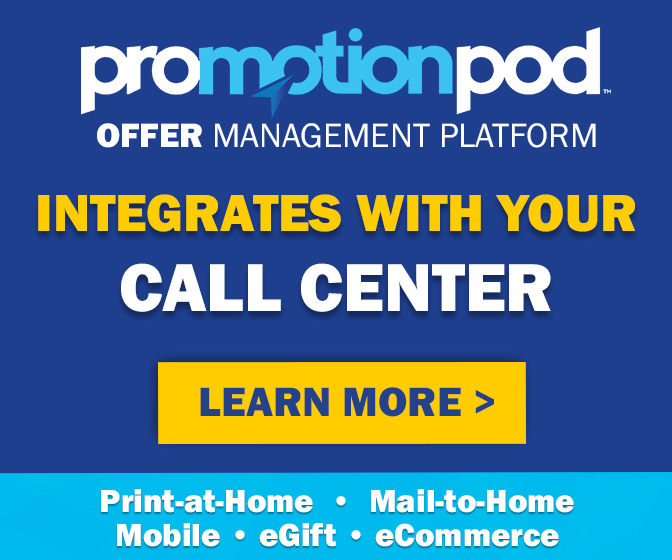 After the anticipated close of the transaction early next year, Haggen plans to begin converting all of its newly-acquired Albertsons and Safeway stores to the Haggen banner. "With this pivotal acquisition, we will have the opportunity to introduce many more customers to the Haggen experience," Haggen board of directors chair John Caple said in a statement.
So what is the "Haggen experience"? Well, it's not quite like the Albertsons or Safeway experience, so shoppers who find their stores rebranded will have some adjusting to do. With a fresh, locally-sourced focus, Haggen competes with the likes of Trader Joe's and Whole Foods, though it carries plenty of name brand items you'd find in a standard grocery store as well.
Haggen has a loyalty card, which will be a change for customers who currently shop at Albertsons, which got rid of theirs. It doesn't offer digital coupons on the card, though, which will be a change for customers of Safeway, whose Just for U program has made its Club Card more than just a standard discount card. As for Haggen's coupon policy, it allows stacking of manufacturer's and store coupons, but it doesn't allow overage or offer double or triple coupons.
Reviewers on Yelp generally have good things to say about Haggen, though many note that you get what you pay for. "There are cheaper places to shop in town," one writes, "but the Haggen shopper is not one solely concerned with price." Another adds, "good selection, but more expensive than Safeway." Opines a third reviewer, "don't come here if you're poor. I am poor and I only buy my bread here."
Haggen's major expansion comes just a few years after some contraction. The Haggen family sold their 80-year-old chain to a private investment firm, which promptly shut down a dozen stores. Now, the new owners promise they have turned the company around and are in a much better position to successfully expand the chain's store count nearly tenfold.
Albertsons, meanwhile, anticipates that its purchase of Safeway will be complete by next month. Safeway and its other owned stores will not be converted to Albertsons. "These are strong brands, and our only plan is to make them even better for you," Albertsons promises. And the sale of the 168 stores will allow it to keep its pledge not to close any stores as a result of the merger. "We look forward now to the transaction's close," Safeway CEO Robert Edwards said in a statement, "so we can begin working together to enhance the loyalty of grocery shoppers by delivering high quality products, great service and lower prices to become the favorite local supermarket in every neighborhood we serve."
Except in the neighborhoods it no longer serves. Instead, shoppers there will be welcoming a small regional grocery chain – with big plans for the future.
Are any of your stores affected? Take a look at the complete list of stores that will be changing hands:
New owner: Associated Food Stores
| | | | |
| --- | --- | --- | --- |
| Albertsons | 1301 Harrison Avenue | Butte | MT |
| Albertsons | 3112 East Grand Avenue | Laramie | WY |
| Safeway | 1525 West Park | Anaconda | MT |
| Safeway | 3801 S. Reserve St. | Missoula | MT |
| Safeway | 800 W. Broadway St | Missoula | MT |
| Safeway | 1375 Cy Avenue | Casper | WY |
| Safeway | 300 Se Wyoming Blvd | Casper | WY |
| Safeway | 169 Coffeen | Sheridan | WY |
New owner: Associated Wholesale Grocers
| | | | |
| --- | --- | --- | --- |
| Albertsons | 3630 Forest Lane | Dallas | TX |
| Albertsons | 6464 E. Mockingbird Lane | Dallas | TX |
| Albertsons | 4349 W. Northwest Highway | Dallas | TX |
| Albertsons | 3524 Mckinney Ave. | Dallas | TX |
| Albertsons | 10203 E Northwest Highway | Dallas | TX |
| Albertsons | 7007 Arapaho Road | Dallas | TX |
| Albertsons | 1108 N Highway 377 | Roanoke | TX |
| Albertsons | 8505 Lakeview Parkway | Rowlett | TX |
| Tom Thumb | 3300 Harwood Rd. | Bedford | TX |
| Tom Thumb | 4000 William D. Tate Ave. | Grapevine | TX |
| Tom Thumb | 4836 West Park Blvd. | Plano | TX |
| Tom Thumb | 3001 Hardin Blvd. | Mckinney | TX |
New owner: Supervalu
| | | | |
| --- | --- | --- | --- |
| Albertsons | 303 91st Ave. N.E. | Everett | WA |
| Albertsons | 14019 Woodinville-Duvall Rd | Woodinville | WA |
New owner: Haggen
| | | | |
| --- | --- | --- | --- |
| Albertsons | 174 East Sheldon | Prescott | AZ |
| Albertsons | 1980 Mcculloch Blvd | Lake Havasu City | AZ |
| Albertsons | 7450 E Highway 69 | Prescott Valley | AZ |
| Albertsons | 1350 N Silverbell Road | Tucson | AZ |
| Albertsons | 34442 N Scottsdale Road | Scottsdale | AZ |
| Albertsons | 11475 E Via Linda | Scottsdale | AZ |
| Albertsons | 1416 E Route 66 | Flagstaff | AZ |
| Albertsons | West 1132 Branch Street | Arroyo Grande | CA |
| Albertsons | 8200 El Camino Real | Atascadero | CA |
| Albertsons | 3830 W Verdugo Ave | Burbank | CA |
| Albertsons | 955 Carlsbad Village Dr | Carlsbad | CA |
| Albertsons | 7660 El Camino Real | Carlsbad | CA |
| Albertsons | 150 B Ave | Coronado | CA |
| Albertsons | 3443 S Sepulveda Blvd | Los Angeles | CA |
| Albertsons | 8985 Venice Bl – Ste B | Los Angeles | CA |
| Albertsons | 1608 Broadway St | El Cajon | CA |
| Albertsons | 30922 South Pacific Coast Hwy. | Laguna Beach | CA |
| Albertsons | 5038 W Avenue North | Palmdale | CA |
| Albertsons | 2130 Pacific Coast Hwy | Lomita | CA |
| Albertsons | 1500 N. 'H' Street | Lompoc | CA |
| Albertsons | 25872 Muirlands Blvd. | Mission Viejo | CA |
| Albertsons | 3049 Coast Highway | Corona Del Mar | CA |
| Albertsons | 14837 Pomerado Road | Poway | CA |
| Albertsons | 12475 Rancho Bernardo Rd | Rancho Bernardo | CA |
| Albertsons | 1516 S. Pacific Coast Hwy | Redondo Beach | CA |
| Albertsons | 615 N. Pacific Coast Hwy. | Redondo Beach | CA |
| Albertsons | 21035 Hawthorne Blvd | Torrance | CA |
| Albertsons | 2115 Artesia Bl. | Redondo Beach | CA |
| Albertsons | 10633 Tierra Santa Bl. | San Diego | CA |
| Albertsons | 2235 University Ave | San Diego | CA |
| Albertsons | 422 W Washington St | San Diego | CA |
| Albertsons | 7895 Highland Village Place | San Diego | CA |
| Albertsons | 10740 Westview Pkwy | San Diego | CA |
| Albertsons | 14340 Penasquitos Drive | San Diego | CA |
| Albertsons | 730 Turquoise St | San Diego | CA |
| Albertsons | 5950 Balboa Ave | San Diego | CA |
| Albertsons | 28090 South Western Ave | San Diego | CA |
| Albertsons | 1636 W 25th St | San Diego | CA |
| Albertsons | 2010 Cliff Dr. | Santa Barbara | CA |
| Albertsons | 3943 State St. | Santa Barbara | CA |
| Albertsons | 9870 Magnolia Ave | Santee | CA |
| Albertsons | 2707 Via De La Valle | Del Mar | CA |
| Albertsons | 1736 Avenida De Los Arboles | Thousand Oaks | CA |
| Albertsons | 6240 Foothill Blvd | Tujunga | CA |
| Albertsons | 7800 Telegraph Road | Ventura | CA |
| Albertsons | 5770 Lindero Canyon Rd | Westlake Village | CA |
| Albertsons | 21500 Yorba Linda Blvd. | Yorba Linda | CA |
| Albertsons | 5135 Los Angeles Avenue | Simi Valley | CA |
| Albertsons | 2800 Cochran | Simi Valley | CA |
| Albertsons | 21672 Plano Trabuco Rd. | Trabuco Canyon | CA |
| Albertsons | 350 W San Ysidro Blvd | San Ysidro | CA |
| Albertsons | 3500 Panama Lane | Bakersfield | CA |
| Albertsons | 7900 White Lane | Bakersfield | CA |
| Albertsons | 8200 E Stockdale Hwy | Bakersfield | CA |
| Albertsons | 2400 Las Posas Rd | Camarillo | CA |
| Albertsons | 920 N. Ventura Rd. | Oxnard | CA |
| Albertsons | 8850 Foothill Blvd. | Rancho Cucamonga | CA |
| Albertsons | 1910 N. Campus Ave. | Upland | CA |
| Albertsons | 771 Foothill Blvd | San Luis Obispo | CA |
| Albertsons | 1321 Johnson Ave | San Luis Obispo | CA |
| Albertsons | 2627 Lincoln Blvd | Santa Monica | CA |
| Albertsons | 6235 E Spring St | Long Beach | CA |
| Albertsons | 2910 Bicentennial Parkway | Henderson | NV |
| Albertsons | 575 College Drive | Henderson | NV |
| Albertsons | 190 N. Boulder Hwy | Henderson | NV |
| Albertsons | 1120 Campbell Street | Baker City | OR |
| Albertsons | 8155 S.W. Hall | Beaverton | OR |
| Albertsons | 16200 S.W. Pacific Hwy. | Tigard | OR |
| Albertsons | 14300 S W Barrows Rd | Tigard | OR |
| Albertsons | 1800 N.E. 3rd Street | Bend | OR |
| Albertsons | 61155 S. Hwy 97 | Bend | OR |
| Albertsons | 1675 W. 18th Avenue | Eugene | OR |
| Albertsons | 3075 Hilyard St. | Eugene | OR |
| Albertsons | 340 N E Beacon Drive | Grants Pass | OR |
| Albertsons | 1690 Allen Creek Road | Grants Pass | OR |
| Albertsons | 14800 S E Sunnyside Rd | Clackamas | OR |
| Albertsons | 16199 Boones Ferry Road | Lake Oswego | OR |
| Albertsons | 5450 River Rd. N. | Keizer | OR |
| Albertsons | 16030 S W Tualatin Sherwood Rd | Sherwood | OR |
| Albertsons | 1855 Blankenship Rd | West Linn | OR |
| Albertsons | 10830 S.E. Oak | Milwaukie | OR |
| Albertsons | 3520 Pacific Ave S E | Olympia | WA |
| Albertsons | 8611 Steilacoom Blvd. S.W. | Tacoma | WA |
| Albertsons | 31009 Pacific Hwy South | Federal Way | WA |
| Albertsons | 2900 Wheaton Way | Bremerton | WA |
| Albertsons | 15840 1st Avenue South | Burien | WA |
| Albertsons | 12725 First Ave. S. | Burien | WA |
| Albertsons | 17171 Bothell Way N.E. | Seattle | WA |
| Albertsons | 2800 Milton Way | Milton | WA |
| Albertsons | 19881 SR 2 | Monroe | WA |
| Albertsons | 114 E Lauridsen Blvd | Port Angeles | WA |
| Albertsons | 11012 Canyon Rd. East | Puyallup | WA |
| Albertsons | 14215 SE Petrovitsky Rd | Renton | WA |
| Albertsons | 3925 236Th Ave N E | Redmond | WA |
| Albertsons | 2222 NW Bucklin Hill Road | Silverdale | WA |
| Albertsons | 17520 SR 9 Southeast | Snohomish | WA |
| Albertsons | 450 N. Wilbur Avenue | Walla Walla | WA |
| Albertsons | 1128 N. Miller | Wenatchee | WA |
| Albertsons | 111 S. 38Th Street | Tacoma | WA |
| Safeway | 8740 East Broadway | Tucson | AZ |
| Safeway | 10380 East Broadway Boulevard | Tucson | AZ |
| Safeway | 3655 W. Anthem Way | Anthem | AZ |
| Vons | 850 Linden Avenue | Carpinteria | CA |
| Vons | 4200 Chino Hills Pkwy Ste. 400 | Chino Hills | CA |
| Vons | 505 Telegraph Canyon Rd | Chula Vista | CA |
| Vons | 360 East H St | Chula Vista | CA |
| Vons | 870 Third Ave | Chula Vista | CA |
| Vons | 240 S. Diamond Bar Blvd | Diamond Bar | CA |
| Vons | 2800 Fletcher Pkwy | El Cajon | CA |
| Vons | 5630 Lake Murray Blvd | La Mesa | CA |
| Vons | 25636 Crown Valley Parkway | Ladera Ranch | CA |
| Vons | 30252 Crown Valley Parkway | Laguna Niguel | CA |
| Vons | 28751 Los Alisos Blvd. | Mission Viejo | CA |
| Vons | 1130 Los Osos Valley Road | Los Osos | CA |
| Vons | 3901 Portola Pkwy | Irvine | CA |
| Vons | 72675 Highway 111 | Palm Desert | CA |
| Vons | 36-101 Bob Hope Drive | Rancho Mirage | CA |
| Vons | 671 Rancho Santa Fe | San Marcos | CA |
| Vons | 3681 Avocado Avenue | La Mesa | CA |
| Vons | 660 E. Los Angeles Ave | Simi Valley | CA |
| Vons | 550 E. First St. | Tustin | CA |
| Vons | 17662 17th Street | Tustin | CA |
| Vons | 13439 Camino Canada | El Cajon | CA |
| Vons | 1191 E. Creston Road | Paso Robles | CA |
| Vons | 2100 Newbury Road | Newbury Park | CA |
| Vons | 23381 Mulholland Dr | Woodland Hills | CA |
| Vons | 26518 Bouquet Canyon Road | Saugus | CA |
| Vons | 27095 Mcbean Parkway | Santa Clarita | CA |
| Vons | 163 S. Turnpike Rd | Goleta | CA |
| Vons | 175 N. Fairview Ave. | Goleta | CA |
| Vons | 1031 Nevada Hwy | Boulder City | NV |
| Vons | 820 S. Rampart Blvd. | Las Vegas | NV |
| Vons | 7530 W. Lake Mead Blvd | Las Vegas | NV |
| Vons | 1940 Village Center Circle | Las Vegas | NV |
| Safeway | 585 Siskiyou Boulevard | Ashland | OR |
| Safeway | 2740 S. 6th | Klamath Falls | OR |
| Safeway | 5415 Main Street | Springfield | OR |
| Safeway | 211 North Eighth Street | Klamath Falls | OR |
| Safeway | 7601 Evergreen Way | Everett | WA |
| Safeway | 4831 Point Fosdick Dr Nw | Gig Harbor | WA |
| Safeway | 1233 N. Liberty Lake Road | Liberty Lake | WA |
| Safeway | 31565 Sr 20 #1 | Oak Harbor | WA |
| Safeway | 3355 Bethel Rd. S.e. | Port Orchard | WA |
| Safeway | 4300 ne 4th | Renton | WA |
| Safeway | 15805 Pacific Ave. S. | Tacoma | WA |
| Safeway | 15332 Aurora Ave N | Shoreline | WA |