As long speculated, Safeway has finally announced that it's being sold to an affiliate of Cerberus Capital Management. The $9 billion deal will bring Safeway, Vons, Pavilions, Randalls, Tom Thumb and other Safeway banners under the same corporate umbrella as Albertsons, ACME, Jewel-Osco, Shaw's, United Supermarkets and other Albertsons-owned stores. That will put the combined company just a couple of hundred stores shy of besting Kroger as the largest traditional supermarket chain in the country.
All involved are hailing the agreement as being great for stockholders. But what impact will it have on customers? Current Safeway shoppers may see everything from lower prices, to coupon policy changes, to the scrapping of Safeway's loyalty card and its Just for U program.
All of the newly-acquired stores are expected to retain their current branding, and not be converted to Albertsons or other banners. And even though the deal won't close until later this year, the new owners are already promising lower prices, improved selection and refreshed stores. "Working together will enable us to create cost savings that translate into price reductions for our customers," said Albertsons' Chief Executive Officer Bob Miller. "Together, we will be able to respond to local needs more quickly and deliver outstanding products at the lowest possible price, more efficiently than ever before." The statement announcing the deal also mentioned "store remodels and refurbishments," "a broader assortment of products" and "expanded private label alternatives."
But the announcement was curiously quiet about Just for U, Safeway's much-ballyhooed personalized pricing loyalty program. Safeway executives rarely pass up the opportunity to praise the program and extol its success. But in the 30-paragraph statement announcing the deal with Albertsons, Just for U and the associated Safeway Club Card loyalty program didn't merit a mention.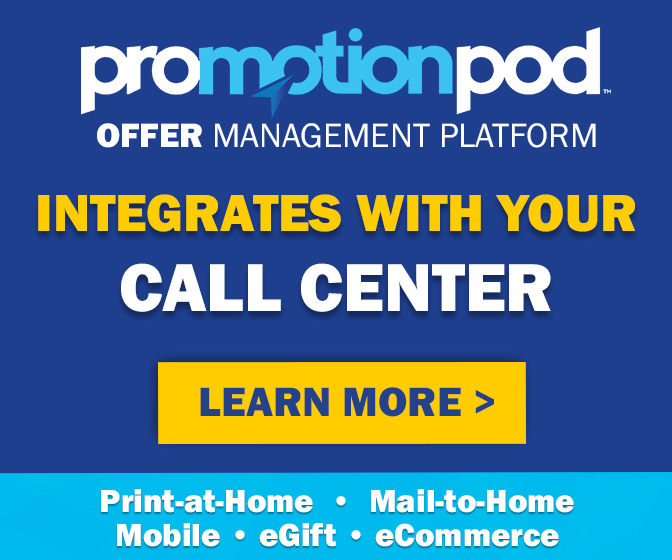 That may well be because Cerberus has demonstrated an institutional aversion to loyalty programs. Back in January 2013, when the company (then just the owner of Albertsons Market stores) announced a deal to buy Jewel-Osco, ACME, Shaw's, Star Market and the rest of the Albertsons chain from Supervalu, it was first noted here on Coupons in the News that Cerberus had eliminated loyalty programs before, and was likely to do so again.
And sure enough, one by one, the new owners got rid of the loyalty cards at Albertsons, ACME, Shaw's, Star Market and Jewel-Osco. "All customers deserve the same price on all items," the company proclaimed.
The move was widely praised by observers, analysts and customers who preferred lower shelf prices to a gimmicky loyalty program that only gave advertised discounts to those with a card to swipe. But there were some unintended consequences. Ditching the cards also meant ditching the digital coupons that attached to them. And it also complicated things for members of third party loyalty card-based discount programs like Upromise and SavingStar.
And losing loyalty cards might also complicate things for Safeway's Just for U. Those who sign up for the program, using their Club Card number, can receive personalized, unique offers based on their shopping history. "Over time, the shelf price becomes less and less relevant," Safeway's former CEO Steven Byrd once said, in hailing his company's personalized pricing as the way of the future.
But losing Safeway's loyalty program could very well mean doing away with Just for U. Some analysts might see that as the new owners turning their backs on the future of retailing. But others say, good riddance. If the new owners follow through on their promise of lower prices for everyone, there may be no need for Just for U at all.
"Safeway is a high-cost operator. They need differentiated pricing that Just for U allows," loyalty marketing expert Brian Woolf told Coupons in the News. But if Cerberus improves everyday pricing and doesn't suddenly develop a fondness for loyalty programs, "I would expect them to close the program."
Analyst Meredith Adler, who follows Safeway in her role as Managing Director at Barclays Capital, agrees that lower prices could negate the need for a Club Card. As it stands, she told Coupons in the News, "you do not get a reasonable price if you don't use the card… It would be hard to eliminate the card unless you lower prices." Just for U, she said, played into Safeway's position as "a very, very high-low" operator – charging higher regular prices, in order to fund lower discounted prices for loyal customers. "I saw Just for U as a way to improve their value image without giving up high-low," she said.
But the program has been far from perfect. "I think Just for U is a failure so far," Adler told Supermarket News last fall. She reiterated her concerns this week to Coupons in the News. Just for U "is hard to use, and it got harder to use," she said. "If you didn't go online and say 'I want this deal'," you didn't get a deal at all. That's because Just for U's personalized offers are not automatic – you have to go online and pick the ones you want in advance of your shopping trip.
In an investors conference call announcing the Safeway sale on Thursday, Adler herself asked Safeway CEO Robert Edwards about the future of Just for U. And he was noncommittal. "One of the rationales for the combination of the two companies is that we combine the best of both companies going forward," he said. "Clearly our use of data is very key to our loyalty programs and the success we've had there," he added. But there have been "no decisions yet on how the combined company might operate going forward."
Still, Adler believes that "the future of grocery retailing is personalization." Not necessarily the way Safeway has been doing it, but at least Just for U, whatever its flaws, was "a move toward personalization," Adler said. Kroger, still the country's largest supermarket chain, recently made a move toward being able to offer more personalized, relevant offers with its purchase of You Technology, the company that provides its digital coupons. And even Coupons.com is working on a program to provide personalized offers linked to retailers' loyalty cards. So Safeway's new owners "would be kind of stupid to throw Just for U out the window," Adler said. "They'd have to come up with something eventually. They can't afford to be old-fashioned when it comes to marketing."
Other, arguably old-fashioned, changes that Cerberus has made in many of its stores involve coupon policies and self-checkout stations. At Albertsons Market, Cerberus did away with a printed, chain-wide coupon policy in favor of letting each individual store set their own policies. Then once it acquired the rest of the Albertsons chain, it did the same, to the annoyance of many couponers who count on a consistent corporate coupon policy to ensure they – and their cashiers – are following all of the rules. Albertsons Market also pulled out all of its self-checkout stations several years ago, in an effort to provide more "personalized service" to customers. Since then, while there's been no wholesale elimination of them across all Cerberus-owned properties, Jewel-Osco and Shaw's have eliminated self-checkouts in a number of stores, and ACME has said it's considering it as well.
So whether Safeway stores will continue to have a loyalty program of some kind, personalized pricing, a consistent coupon policy or self-checkout stations is anyone's guess. Of course, none of this will matter to Safeway shoppers whose neighborhood store doesn't survive the merger. Before approving the deal, federal regulators are expected to take a hard look at markets where Safeway and Albertsons overlap, particularly on the West Coast. "No store closures are expected as a result of this transaction," Thursday's announcement read. But Deutsche Bank analyst Karen Short recently studied the overlap and estimated that Cerberus would likely have to sell about "25 Safeway stores in a handful of markets."
When asked whether the combined company can really promise no store closures, Edwards said while the federal review "may result in required divestitures, they're not really classified as closures."
So there you have it. If your local Safeway shuts down or is sold to another company, it was a "divestiture" and not a "closure." Small comfort to those who might lose their local store, but if it means lower prices across the board for everyone else, with or without Just for U, most shoppers would likely argue that it just might be worth it.