Do not pass go, do not collect $200, and do not look for Monopoly in your Albertsons-owned grocery store this year. 13 annual contests, millions of dollars in cash and prizes, and an untold number of little paper game pieces later, Albertsons is shelving its Monopoly Shop, Play, Win game.
There's no mention of the Monopoly game in Albertsons stores' weekly ads that start today, the first Wednesday of March, when last year's contest began. And that's no oversight.
"Unfortunately, we will not be offering the Monopoly game this year in our stores," an Albertsons spokesperson confirmed to Coupons in the News, without offering any specifics about why. But a customer service representative elaborated, and suggested that the game was taking a break this year for some much-needed retooling. "The management team has decided to cancel the Monopoly game this year due to complications playing it on full digital," the representative explained. "We understand that some customers are not able to play the game, since they don't have any means to log in to their account. With that said, we would like to look forward to the following year to have the game back just like before."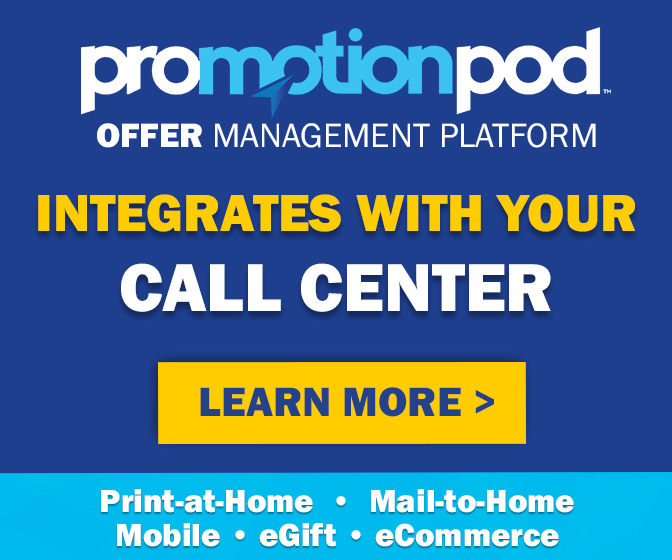 In other words, Albertsons is well aware that a lot of people who once eagerly awaited the annual contest, kind of hated it last year.
Beginning with the inaugural contest back in 2009 up until 2020, shoppers at Albertsons stores and Albertsons affiliates like Safeway, Pavilions, Vons, Randalls, Tom Thumb, ACME, Jewel-Osco, United Supermarkets, Shaw's and Star Market earned paper game pieces when shopping in stores, based on how much they spent and how many featured items they bought. Game pieces corresponded with spaces on a mock Monopoly game board. Earn all of the game pieces needed to fill in a colored property group, and you'd win a prize – up to a million bucks. Or, instant-win game pieces could be redeemed in store for free grocery products. So every game piece was either a winner, or a potential winner as part of a full property set.
But things got complicated during the 2020 contest, when the coronavirus pandemic first took hold. Suddenly, far fewer people were interested in crowding into their neighborhood grocery store to collect little pieces of paper that their cashier had touched all over. So Albertsons revamped the Monopoly contest in 2021, doing away with the game board, eliminating the need to hang on to paper game pieces, and turning the contest into an online game.
And many shoppers responded with a resounding "meh."
During last year's contest, stores still gave away paper tickets. But the new tickets merely provided a single-use code to be entered online or in the Albertsons Monopoly app. You'd find out right away if you were a winner, or not. Entering codes online took a lot of the fun out of collecting and trading tickets in the hopes of filling out a property group and winning a prize. If you earned an instant-win prize, there was an added complication in that you had to load the offer to your store loyalty account in order to redeem it. No account meant no prizes, and no ability to play. And with no game board, and game pieces that no longer corresponded to Monopoly properties, the revamped contest didn't really have much to do with Monopoly at all anymore.
In the ten years that Coupons in the News has been around, stories about the annual contest, how to play, and how to win have been among the most popular ever published, as fans have flocked to the comments section to compare notes and trade tickets. But last year, Monopoly fans flocked to the comments section to complain about the new game.
"This year's game was an absolute joke!" one commenter wrote. "Worst game ever. Played for years and was fun and doable. This is awful," another opined. "The birdbrain who approved this change in the game should be fired," a third added.
Many players found the online game's execution lacking. "The game is really boring… Albertsons has to go back to the drawing board on this one," one player commented. "The game design was awful, un-fun and OBNOXIOUS… It's like FAIL on top of more FAIL," another wrote. "There's no game anymore. You're just scanning and hitting a few buttons. No strategy. No accumulation," a third commenter lamented. "Possibly they are sabotaging their game to phase it out."
Others were upset that it seemed a lot harder to win anything at all in the new game. "I had more than 100 tickets collected, did not even win a buck," one commenter complained. "I've played for 3 weeks, going through maybe 100 tickets, I've won a bottle of water, and a yogurt," another wrote. "A more appropriate title is 'Shop Play Lose'," a third added. "Few of the people I know are actually playing the game. I have about 500 (tickets) sitting on my kitchen table and I'm seriously thinking about tossing them all."
The Monopoly contest began rather modestly back in 2009, when Albertsons had far fewer stores and far less prize money available – $8 million in total. As Albertsons itself grew bigger over the years, so did the number of players and the total prize pool – topping out at a quarter of a billion dollars. What was once a pleasant diversion turned into a frenzy, as players strategized how to earn more tickets, figured out which game pieces were the "rare" ones needed to make a match, and traded tickets with others in the hopes of filling out their game board.
But all of that seemed to change last year. "The old way would make you want to keep going back and buy more just to get tickets… Now, we don't really care," one commenter wrote last year. "I will shop there way less than before. I thought promos were supposed to encourage shoppers?" another wondered.
So no one will have a chance to win a million dollars just for going grocery shopping this year. But look on the bright side – if you're one who didn't like the game last year, Albertsons has gotten the message, loud and clear. And with any luck, your favorite game will be back – and back to the way it was – in 2023.