(1/11 update – read: "Bigger, Better, or Goners? What's in Store For Your Jewel-Osco, Acme, Shaw's and Star Market")
The troubled supermarket operator Supervalu has now confirmed what's long been rumored – it's selling off several of its chains. Chicago-based Jewel-Osco, Philadelphia-based Acme, Boston-based Shaw's and Star Market, and Albertsons stores in California, Idaho, Montana, North Dakota, Nevada, Oregon, Utah, Washington and Wyoming will all be sold to a group that currently owns the rest of the Albertsons stores in Arkansas, Arizona, Colorado, Florida, Louisiana, New Mexico and Texas. Supervalu will continue to own and operate Cub Foods, Farm Fresh, Hornbacher's, Save-a-Lot, Shop 'n Save, and Shoppers Food.
That's quite a laundry list of stores. So if you shop at any of them – what does this mean for you? Prepare for everything from store closings, to coupon policy changes, to lower prices.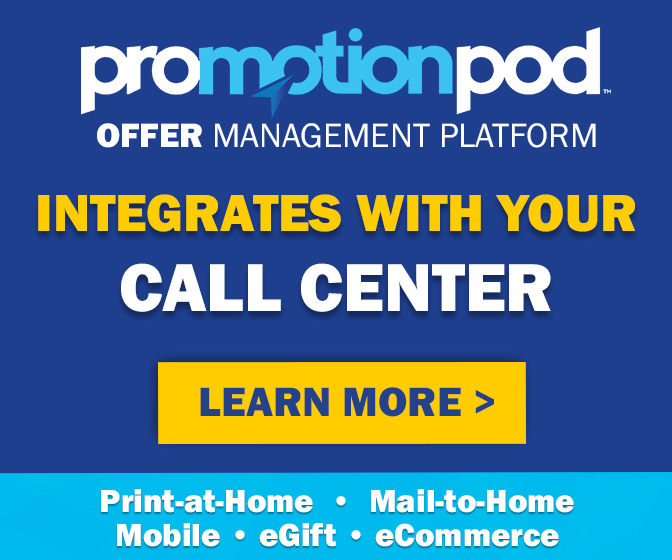 First, Albertsons, the largest part of the deal, with more than 450 stores affected. The sale to an affiliate of Cerberus Capital Management will reunite the two separate Albertsons companies under one banner. Many who shop there aren't even aware there have been two distinct Albertsons companies since 2006, when Supervalu bought roughly half of the 1200+ stores, mostly on the west coast, while Cerberus bought the rest, in the south and southwest, and branded them "Albertsons Market".
When the two Albertsons went their separate ways, Cerberus instituted a number of changes in its stores that are worth noting, as it may make similar moves once it absorbs Supervalu's Albertsons. First, Cerberus immediately moved to shut down hundreds of stores. It currently operates about 200 Albertsons Markets, two-thirds fewer than it did when it acquired them in 2006. As Cerberus describes it, Albertsons "was suffering from years of mismanaged stores and substantial real estate debt." As a company that specializes in turning around troubled companies, Cerberus concluded that a slimmed-down operation ultimately "enabled the company to significantly decrease its debt, meet consumer demand by offering new products, steadily increase its performance capabilities and continue profitable operations." So future Albertsons store closings are a very real possibility.
Even if your Albertsons survives, though, you can expect changes. Under Cerberus, Albertsons Markets did away with their loyalty card (read: "Down With Loyalty Cards: Another View") and also did away with a chain-wide coupon policy. "We want to offer all of our customers the best deals every week, and that means marketing EACH store as if it were our only store," the Albertsons Market "coupon policy" reads. "We don't have a blanket policy that fits every store and every market area, because your store, just like your community, is unique. Even our weekly ads are specific to your store. We're part of your community, not a chain that tries to make 'one size fit all.'"
Compare that to Supervalu's Albertsons stores, which have one consistent coupon policy. And a generous one at that, including occasional "twice the value" doubled coupons, and any overage can be applied to your purchase (though you can't get cash back). Albertsons Markets' policies vary widely – some may offer double or triple coupons, some may take competitor coupons, some may issue and accept store coupons, and some may do all or none of that. So it can be awfully hard to find accurate policies, ads and coupon matchups for Albertsons Markets stores in a particular area. If you shop at a Supervalu Albertsons store, prepare for possible coupon policy chaos if Cerberus institutes its "no coupon policy" policy throughout the entire reunited Albertsons chain.
So what of the other chains – Jewel-Osco, Acme, Shaw's and Star Market – that will be sold? Some initially expected that Supervalu would sell all of its stores, while later speculation was that it would sell only Albertsons and possibly Save-a-Lot, and auction off Jewel-Osco, Acme, Shaw's and Star Market. So the sale of those chains to Cerberus as part of this deal eliminates some of the uncertainty that an open auction would bring. Jewel-Osco, for example, could have gone away entirely if Kroger had swooped in, bought the chain and converted the stores to Krogers. And Acme might have been sold off piecemeal in the way Genuardi's, another local chain, was last year (read: "Storied Supermarket Chain Fades Into Oblivion").
Then again, that's still possible. Cerberus may decide to turn around and sell them all – just as it did when it sold the few non-Albertsons stores it acquired in 2006. Or it could keep them, but convert them all to Albertsons. Even if none of that happens, if Cerberus implements the same strategies and policies across all of its stores, at minimum several Jewel-Osco, Acme, Shaw's and Star Markets could be closed, and those that remain may see changes like the elimination of loyalty cards and consistent coupon policies.
For now, the new owners are speaking only in generalities. Asked about potential changes in the stores, Christine Wilcox, a spokesperson for Cerberus' Albertsons LLC, told Coupons in the News that "there are no immediate, specific plans" yet – but she indicated they may have more to say once the transaction is finalized, likely by March. "We see great potential to improve operations, drive new energy and create a 'winning attitude' with our store-level associates, and earn back our customers' trust and business," Bob Miller, the CEO of Albertsons LLC, said in a news release today. "We are very excited about the opportunity to acquire Acme, Albertsons, Jewel-Osco, and Shaw's and Star Market."
All of those chains have had their share of troubles – under Supervalu, Acme slipped from its once dominant number-one position and continues to fade. Shaw's and Star Market face increased competition from the growing Market Basket chain and Wegmans' expansion into Massachusetts. Jewel-Osco is still a relatively strong performer in the Chicago area, but has suffered setbacks. Facing both lower-priced and higher-end competitors, Jewel-Osco was "forced to pick a direction," retail analyst Lee Peterson told the Chicago Tribune last summer, and "acted too slowly in picking a course."
Supervalu ultimately introduced a new lower-prices structure at Jewel-Osco stores to better compete. Whether Cerberus maintains that structure remains to be seen. But the good news about the Supervalu sale, is that those who shop at the company's remaining chains, including Cub Foods, Farm Fresh, Hornbacher's, Shop 'n Save, and Shoppers Food, may see lower prices themselves.
"The number one problem is, everything in Supervalu costs too much" analyst David Dietze told the Idaho Statesman last September. "Customers are saying, 'I can't afford to pay those prices.'" So Supervalu had planned to lower prices at all of its stores. And the $3.3 billion it's getting from Cerberus would certainly help fund that effort (though it's getting a mere $100 million in cash, while taking a whopping $3.2 billion in debt off its books). Last year, former Supervalu CEO Craig Herkert had pledged lower prices across the board at all of its stores by next year. But when Herkert was fired last summer and Wayne Sales took over, he first promised to continue the lower-prices strategy (read: "Stuff Could Be Cheaper at Supervalu-Owned Stores – If You Can Find One"), though he later backpedaled a bit. We're "working on more things than simply price," he said in October. "We're developing strategic plans that will help differentiate our stores and build upon our strengths, our people, our products, our services and our convenient locations, so that we can begin to attract customers back to our stores."
But then, as part of the deal announced today, Wayne Sales is now out as CEO. So while a lot of speculation about the sale of Supervalu's stores has ended – the speculation about what all of it will mean for shoppers, is only just beginning.
(1/11 update – read: "Bigger, Better, or Goners? What's in Store For Your Jewel-Osco, Acme, Shaw's and Star Market")