Some stores are loyal to their loyalty cards, others hope introducing cards will make their customers loyal to them. But still others refuse to go the loyalty card route – and they may be onto something.
If you haven't read the latest exciting issue of "Frozen & Refrigerated Buyer" magazine – and, really, what's keeping you? – the trade publication takes Florida-based Publix to task for not having a store loyalty card. In its otherwise glowing cover story, "Publix Stands Apart," the magazine says Publix's "real problem" is its "lack of a loyalty or frequent-shopper card, which would allow it to capture consumer data."
Publix has long bucked the growing trend of grocery store loyalty cards. "Publix does not have a loyalty card program because we don't think you should need a card to save money at Publix," spokesperson Brenda Reid told us. "We value all of our customers and we want them all to have a pleasant shopping experience."
Walgreens
and Raley's also value their customers – but they've decided loyalty cards are the best way to keep them. Sacramento, California-based grocer Raley's this month began rolling out a new loyalty card program (read: "Can Loyalty Save Supermarkets?") and the drug store chain Walgreens
last week launched what it says could become "the largest consumer loyalty program in the country." (read: "Walgreens' 'Balance Rewards' Begins").
But some analysts say Raley's "Something Extra" card may not be the golden ticket the company hopes will help elevate it above the competition. And Walgreens'
"Balance Rewards"
card has already turned some loyal customers disloyal. "This card business is NOT worth my time, and I and my family will no longer shop there," says one commenter on Walgreens'
Facebook page. "I'd rather pay with untracked cash at, gag, Walmart," says another. "Walmart is not holding my personal information hostage in order to save a dollar or two," wrote a third commenter, "I HATE being backed into a corner."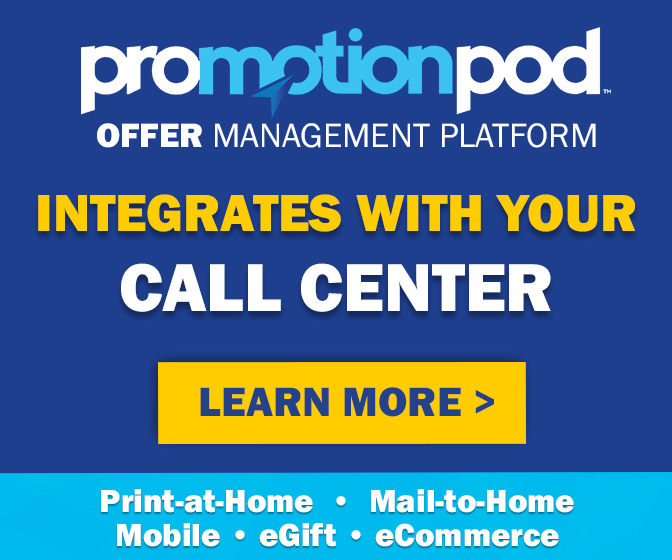 As those comments note, Walmart has no loyalty card. But then judging by its sales figures, it doesn't need one. But "Frozen & Refrigerated Buyer" says among grocery stores, it's different. "As Publix moves into new markets where shoppers and competitors behave differently, its lack of data, and particularly shopper data, is likely to become more of an issue," the magazine asserts.
Earlier this week, Publix announced it was expanding into Charlotte, North Carolina. That's home to Harris Teeter, which was one of the first grocery stores to introduce a store loyalty card back in 1997. Their VIC Card "has not only helped build customer loyalty by rewarding our repeat customers," Harris Teeter reported after the program's first year, "but has also provided us with better merchandising information." One retail analyst tells "Frozen & Refrigerated Buyer" that the lack of a loyalty card, and the information it could provide, will put Publix at a disadvantage. "Without the ability to track household level behavior," he says, "the company doesn't know what products shoppers aren't buying in its stores, so it can't provide an offer that encourages them to come back to Publix for those items." To compete with Harris Teeter and its well-established loyalty program, "Publix won't be able to just put a store next door and expect to win over those customers."
But Albertsons is doing okay without a loyalty card. Hundreds of locations – the ones not owned by Supervalu – did away with the store's loyalty program altogether in 2007. "Our objective is to give all the consumers in the marketplace the same great deals irregardless of having to have a loyalty card," a company spokesman told the Arizona Republic at the time. And that's just fine with shoppers who don't want to mess with loyalty cards at all. "We have to jump through a growing number of hoops to get the best pricing," Mother Jones columnist Kevin Drum fumed recently. "For all practical purposes, you can only shop at stores where you have a loyalty card. If you just dash into some random place, there's a good chance you're going to get robbed."
Michelle Atwood of suburban Atlanta is more familiar than most, with the benefits and drawbacks of grocery store loyalty programs. She runs the website I Heart Kroger, about a store with a well-established loyalty card program, and a sister site I Heart Publix, about the store with no loyalty program at all. "Using and keeping track of loyalty cards is really annoying," Atwood says. "I just don't like having to use a card to get a sale." And it's more than just annoying, she continues. "Loyalty cards mainly benefit the store. They get to track our spending and shopping habits. It bugs me that in order to get a sale price, I have to allow the store to invade my privacy."
Yet a recent survey suggested that most people are actually fine with a little loss of privacy, in order to get better deals (read: "Don't Invade My Privacy! Unless You Have Coupons. Then It's Ok."). And some stores are even doubling down on their loyalty programs – not only do you need a "Just For U" card to get sale prices at Safeway, but the card actually offers different prices on the same items, for different customers.
"In the supermarket of the future, what you pay may depend on your individual value to each grocer," wrote the San Jose Mercury News back in 1998. That "encourages grocers to abandon the egalitarian creed that has guided them for 85 years: Charge the same price to every customer."
We have seen the future – and it is now.