Sure, you're loyal to your local grocery store – but do you have the card to prove it? More supermarkets are looking to the loyalty card as their ticket out of oblivion.
Sacramento, California-based Raley's, which also operates Bel Air Markets, Nob Hill Foods and Food Source stores across Northern California and Nevada, is the latest to unveil a store loyalty program. And it may be coming just in time for the struggling family-owned chain. As it faces increased competition, union troubles and store closings, it can no longer afford to take any of its loyal customers for granted.
Kroger, for one, is especially loyal to loyalty. While not a direct competitor to Raley's, Kroger is the nation's largest supermarket chain and is often looked to as a guide for what works and what's not working in the industry. And Kroger says loyalty programs work. "We grew the number of loyal households in all divisions," Kroger's CEO reported last week, calling that "one of the most important measures of our business." "We've worked real hard on making some targeted offers" to customers, added the company's president, "and they're rewarding us with increased purchases."
That sounded good to Walgreens
, which debuts its own loyalty program this weekend (read: "Walgreens' 'Balance Rewards' Signup Begins"). Safeway completed the rollout of its own loyalty program in July. And it already has more than 4 million cardholders, representing one-quarter of its regular shoppers. "We have the best repurchase rate of any program in the retail business," Safeway's CEO said last week, "because it's very targeted to the shopper's history." The Just For U card offers access to digital coupons and weekly specials, but also features personalized deals and discounts tailored to a customer's purchase history (read: "Don't Invade My Privacy! Unless You Have Coupons. Then It's Ok."). Safeway is a direct competitor to Raley's, so Raley's was likely keeping a close eye on Just For U.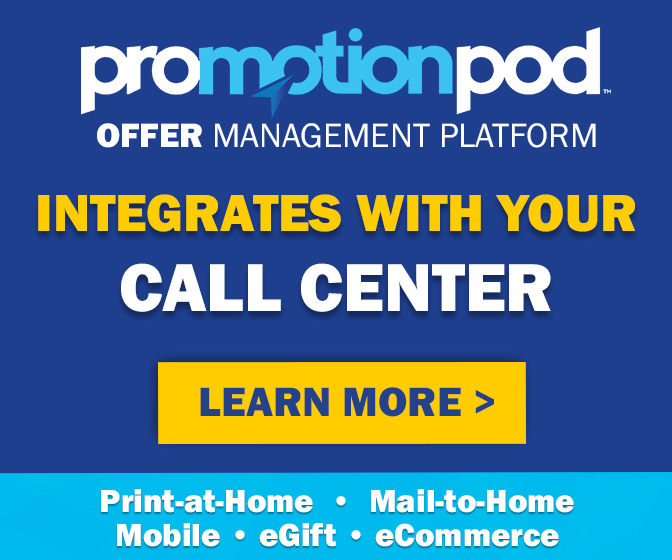 Which is apparent, because Raley's "Something Extra" loyalty program is similar in many ways to Safeway's. "Something Extra is an exciting new rewards program designed especially for, and tailored to, our loyal customers," a spokesman told us today. "We'll be sending you hand-picked deals," the Something Extra website says. "The more you shop, the better we can reward you." Many shoppers are already being rewarded – though the program's official rollout is not scheduled until later this month, customers can sign up and activate their accounts right now on the store's website. Some of the "extra surprises" already being offered include a free Peet's coffee or tea, and discounted store-brand staples like eggs and bread.
Other features of the program include a points system, in which shoppers earn one point per dollar spent. Once they reach 500 points, they're eligible to receive a "reward voucher". And printable e-coupons that were once available on the website will now be loaded to a customer's Something Extra account.
Early reviews from shoppers have been positive (especially for the free coffee), but other observers are unsure whether a loyalty program will be enough to fend off two major challenges that threaten Raley's survival – union negotiations, and its non-union competitor, Walmart. Both Safeway and Raley's are pushing for wage and benefit concessions from the union that represents their workers. But Safeway, the nation's second-largest supermarket chain after Kroger, is in a much better position to live through the labor negotiations than the much smaller, locally-owned Raley's. Already, Raley's has been forced to close six stores this year, acknowledging that the decision was largely a result of the protracted union negotiations. "Clearly, the key to reducing costs is concluding our negotiations with the union," the company said in a statement last month. Absent that, "we must reduce our operating costs as quickly as possible."
Raley's faces "a slow, painful decline," an analyst tells the Sacramento Business Journal, unless it cuts costs and finds other ways to become more competitive. But Something Extra may not be enough to do it. "At the end of the day, consumers are so price-driven now that I wonder how much ground they can make up," a supermarket consultant tells the Sacramento Bee. "Walmart's low-cost strategy has beaten down other stores before."
The Sacramento Bee also spoke with some Raley's customers, who insisted they would always support their local store. "I've shopped (Raley's) for years and will continue to shop at their stores no matter what," declared one. Said another, "I like their stores. I will not be changing."
And that's both good news and bad for Raley's. Loyal customers are just what it's aiming for. But, judging by those shoppers' comments, if Raley's loyal customers are already loyal even without a loyalty card, Something Extra may prove to be Something Extraneous. And Raley's could become an also-ran to a certain big-box competitor that doesn't have a loyalty program at all.