Coupons in the News published 265 news stories on the world of coupons, grocery stores and shopping in 2014 – many of which you couldn't find anywhere else.
Did you read them all??
Okay, maybe not. But to save you the time of digging through the archives looking for the best and most significant stories of 2014, here's our third annual look at the top coupon news stories of the past year:
10. Blame the couponers!
Couponing has always been something of a cat-and-mouse game, with shoppers trying to "beat the house" and work the system to get the best deals, while retailers and manufacturers try to keep the deals in check so they don't sell too many products at a discount. Couponers, generally speaking, enjoy the game. But sometimes companies pick up their toys and go home, lashing out at couponers for problems of the companies' own making.
That's what happened in a few different cases this year, with Kraft, Kellogg and Church & Dwight among the companies earning couponers' ire. Detergent maker Church & Dwight set things off back in May, when its CEO complained that his competitors were "over-subsidizing consumers" by offering too many coupons and deals. Kraft went a step further, with its CEO complaining in July that too many shoppers were stacking coupons and promotions and "getting a discount that's more than they need."
But Kellogg took the cake, infuriating couponers by drastically cutting back on its loyalty rewards – and blaming its own loyalty program members for the changes. Printable coupons that allowed the industry-standard two prints, were changed to restrict users to one print each, because the company said too many Kellogg's Family Rewards members "took advantage of this additional print to double their reward." And then, adding insult to injury, Kellogg removed all of the high-value $1.50 coupons from its rewards catalog, with the dubious claim that they had all suddenly "sold out" – forever.
"Taking advantage" of coupons and sales is what couponers do. And many don't like to be told that they're being "over-subsidizing" or saving "more than they need." Peeved couponers could at least claim one small victory, with the news that Kraft's CEO was pushed out this month – even though his generous severance package is undoubtedly "more than he needs."
9. Coupons.com goes public
If you're not already saving enough money clipping coupons, maybe you can make some more by owning a piece of a coupon company. Coupons.com, the largest and most prominent provider of printable coupons, went public in March. And investors gobbled it up, sending Coupons.com's stock price soaring on its opening day.
But that rally was short-lived. At the opening bell on the last day of 2014, the company's stock price stood at $17.76, way down from its high of $30.17. And Coupons.com also revealed this year that it hasn't actually turned an annual profit since its founding back in 1998.
If you have the patience to wait, maybe a bet on Coupons.com will eventually pay off. If not, you might be better off clipping coupons than owning a piece of a company that provides them.
8. Walmart entices price shoppers
From the introduction of ad match, to its former Receipt Comparison Tool, Walmart has been looking for ways to cement its status as the low price leader. Now, it's hit upon an idea that just might stick.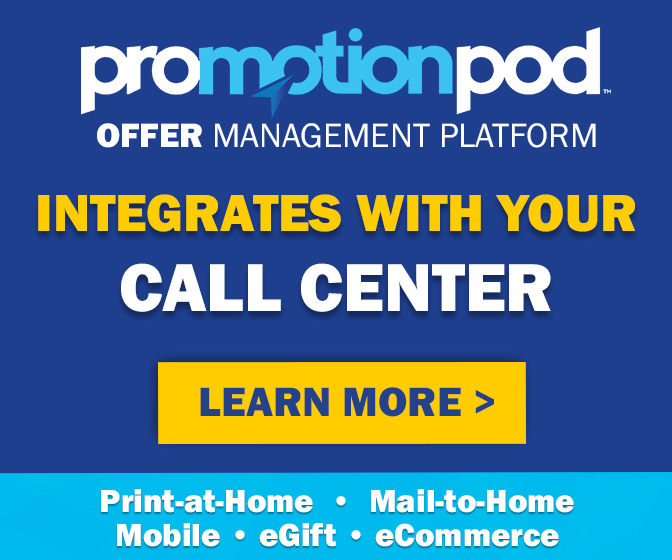 The world's largest retailer debuted "Savings Catcher" this year, something of a high-tech version of its existing ad match program. Just input your receipt to Savings Catcher, and if a competitor has a lower advertised sale price on an item, Walmart will refund you the difference – in the form of a Walmart e-gift card.
So, just as long as you don't mind returning to Walmart to spend that rebate, you can cherry-pick among every local store's lowest prices, without ever having to shop at any of them. For avid ad matchers, the automated tool guarantees that Walmart will always have the lowest prices – even when it doesn't.
7. Coupons are getting better – sort of
Couponers had a field day during the height of the extreme couponing craze several years back. Since then, companies have been making their coupons a little less enticing, to help bring redemption levels back down to earth. This year, by some measures, coupons have been looking more attractive to couponers. By other measures, though, coupons have seen better days.
The most recent look at coupon statistics, covering the first three-quarters of the year, showed that the face value of coupons has increased to the highest level ever. But multiple purchase requirements continue to increase, as expiration dates decrease. And many of the best coupons are for non-food items, which can help keep your family clean, but it doesn't keep them fed. So there are plenty of savings to be had – it just depends on exactly what you're interested in saving money on.
6. Double coupons are dying – but are they poised for a comeback?
2013 was the banner year for Kroger's efforts to kill off double coupons. 2014 saw a continuation of that trend, with double coupons ending in central Ohio, Michigan and in Kroger-owned Fry's stores in Arizona. That leaves only Kroger's Central Tennessee division, along with Kroger-owned King Soopers and Harris Teeter, as the only divisions of the country's largest supermarket chain that still double coupons – for now.
But where some see loss, others see opportunity – for Kroger's competitors. A recent study by the coupon processing company Inmar found that in more than half of the more than 1,000 markets it surveyed nationwide, there is at least one prominent retailer that still doubles. And Inmar predicts that competitive pressure will prompt some stores in non-doubling areas to do something to stand out – such as offering to double customers' coupons.
So double coupons may be in decline – but it may be too soon to declare them dead.
5. Blockbuster supermarket buyout could bring big changes
It was a big deal in 2013 when Albertsons bought out the regional grocery chains Jewel-Osco, ACME, Shaw's and Star Market. It was an even bigger deal in 2014 when Albertsons announced it was buying out Safeway – a much bigger grocer than all of those other chains combined.
One of the most notable changes that the new owners made to their newly-acquired stores last year, was to get rid of their loyalty cards and digital coupon programs. So the big question is, what will become of Safeway's Club Card and its Just for U personalized pricing program under Albertsons?
We may soon find out. Albertsons and Safeway announced this month that they would divest more than 100 individual stores, in an effort to clear the way for regulatory approval of their deal. That means Safeway could officially belong to Albertsons any day now. So if you're a Safeway shopper, 2015 could prove to be a year of big changes – for better, or worse.
4. Lots of new places to print coupons
2014 began with the demise of the Coupon Network printable coupon site. But by year's end, a slew of new printable coupon sites had popped up to take its place.
Revtrax, Savings.com and the Product Movers Coupon Book all launched new printable coupon portals, and SmartSource unveiled a printable version of its Sunday newspaper coupon insert.
None of them rise to the level of a Coupons.com and its hundreds of offers just yet. But one printable coupon site just might.
Hopster, which launched last year, showed some renewed promise in November, after Inmar announced it would purchase the coupon company. Inmar hopes to use its own experience and relationships in the industry to improve Hopster's offerings, so be sure to keep an eye on it, in the year to come.
3. Savings apps take off
Sure, there are more places to print coupons now. But that development paled in comparison to the explosion of rebate apps this year.
In January, Ibotta had the space all to itself – inviting shoppers to send in scans of their receipts, to receive cash back for purchasing certain products. But now, Ibotta is sharing the spotlight – and space on your smartphone – with Checkout 51, Shopmium, Snap by Groupon and specialty upstarts like Berrycart and makeena.
If you can keep up with them all, the apps represent a great opportunity to double-, triple- and quadruple-dip, combining coupons and multiple offers from various apps.
But are we suffering from savings app overload? Is the space just too crowded now? Just as Endorse folded in 2013, some of today's upstarts may not last through 2015. So go ahead and pick your favorite – but just be sure to have a backup.
2. $140,000 flea market fraud
Coupon crime is always a hot topic on Coupons in the News. And from counterfeiting to coupon theft, this year offered plenty of examples (click here to read a selection of them).
But one of the most audacious coupon crimes of the year involved a quartet of Walmart shoppers in Florida. In July, police in Ocala arrested two men and two women for allegedly using counterfeit "free product" coupons to purchase more than $140,000 worth of high-priced items like diapers, pet food and laundry detergent from local Walmart stores. Then they're accused of reselling those products at local flea markets, and pocketing the profits.
All four have pleaded not guilty to charges of organized fraud and dealing in stolen property. Their next court date is scheduled for February.
1. Coupon fraudsters put on notice
And the top coupon story of the year involves new industry efforts to crack down on coupon crime. Coupon issuers have long battled crimes like coupon counterfeiting, but now they're getting more aggressive about stemming other forms of coupon fraud, such as stolen inserts and deceitful coupon use.
In a pair of exclusive stories this year, Coupons in the News revealed just what was going on as Facebook coupon groups suddenly started disappearing in droves, and why newspapers across the country began offering rewards for information about who was stealing and selling stacks of Sunday coupon inserts.
The Facebook groups disappeared because investigators working on behalf of the coupon industry reported them. Members were (and in some cases, still are) sharing information about how to fraudulently use high-value coupons on low-priced products for which they are not intended. The newspaper rewards came about as part of an effort to learn how those who run coupon "clipping services" are illicitly getting their hands on hundreds, even thousands, of coupon inserts each week to resell.
You won't get arrested for accidentally misusing a coupon, or for buying a coupon from a clipping service. But those who steal inserts to sell them to you, or openly advocate stealing from stores by engaging in coupon fraud, are now put on notice – the industry is watching, now and in the year to come, working hard to find and stop the offenders.
*  *  *  *  *  *  *  *  *  *
So consider yourself caught up! Will the coupon industry crackdown continue? Will coupon values get better or worse? Will all of the upstart printable coupon sites and savings apps survive for another year?
Stick around and find out! If you haven't already, please consider becoming a Facebook fan, following @couponinthenews on Twitter or subscribing to our email newsletter so you'll never miss the latest coupon news.
Thanks for reading, and see you with more coupon news in 2015!