If there was any doubt that there could possibly be enough coupon-related news on which to base an entire website, just look at all the coupon-related news that happened this past year. In all, Coupons in the News featured nearly 400 stories in 2013 – and that's not even counting the daily printable coupon updates and weekly Sunday coupon previews.
If you've come late to the party and don't want to go back and catch up on all 400 or so articles you may have missed, here's something that's particularly popular this time of year – a look back, at the top 10 coupon stories of 2013. Whether you're reminiscing, or reading some of this news for the first time, have a look at some of the highlights:
10. Coupons improve, but coupon use declines
Soon after the first of the year, we'll start seeing various reports on coupon statistics for 2013. But information compiled in the first half of 2013 already revealed some interesting trends – coupons are getting better, but fewer of them are being used.
What that means exactly, depends on how you spin the findings. Some observers declared that coupons were finally falling out of favor, while others argued that the decline in the coupon redemption rate simply brought it back to normal, pre-"Extreme Couponing" levels. Either way, coupons themselves got better this year, with face values and the sheer number of coupons available both going up in the first half of 2013. Whether that trend continues into the new year, remains to be seen.
9. Entertainment Coupon Book goes bust, then is reborn
One day in March, employees of the company that published the Entertainment Coupon Book showed up for work and were told they didn't have a job anymore. The company had gone bust. Not great news for the employees or the company's creditors, not great news for customers who wondered whether the coupon books they bought were now worthless, and not great news for fundraising groups that counted on the books to raise money.
Enter Lowell Potiker, the son of the Entertainment Coupon Book's founders. A mere six weeks after the company announced its bankruptcy, Potiker bought it at auction and the books were back in business. A happy ending for just about everyone involved – except, perhaps, the previous owners.
8. Controversial coupon app comes under fire
SnipSnap has been around since 2012, but it really hit the headlines in 2013. A couple of high-profile mentions in national media led several influential coupon experts to take a closer look – and they didn't like what they saw. SnipSnap allows users to take a photo of a paper coupon, upload it to the app, and then all two million users can use the "digitized" coupon as often as they'd like.
What could possibly go wrong?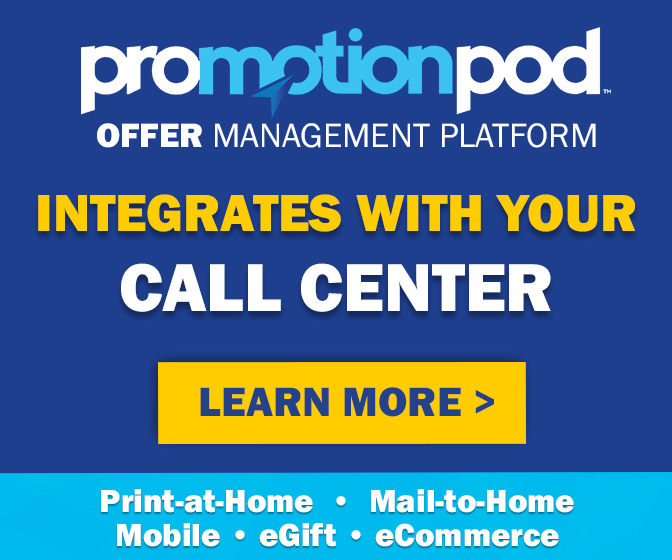 Well, SnipSnap could get sued, for one. Critics say SnipSnap is just a high-tech way to photocopy a coupon, which most people know is a no-no.
Coupons in the News has had unparalleled coverage of the SnipSnap saga, from the couponing community's initial misgivings, to the legal questions surrounding the app, to various stores' cease-and-desist orders, to one company's decision to back out of a high-profile partnership, to the lawsuit that was ultimately filed against SnipSnap in October. Exactly none of this has been covered in the mainstream or tech media that have been so quick to praise SnipSnap for its innovations. So now, as they say, you know the rest of the story.
7. Coupon sites come and go
It was a surprise, and a disruption to many a printable coupon user's routine, when Coupon Network suddenly announced in October that it would be closing down by December. The official reason was that owner Catalina Marketing wanted to shift its focus to more "personalized offers". The unofficial explanation was that it simply couldn't compete in the printable coupon realm anymore, and the fact that it's being sued for getting into the business in the first place certainly didn't help. When doomsday arrived on December 11th, the company announced that the site would remain up until January 6th, though no new coupons have been added for more than two weeks now.
The Endorse coupon app suffered a similar, but more abrupt, fate – it shut down immediately one night in June, after apparently having a hard time competing with more successful couponing apps like Ibotta and – er – SnipSnap.
When one door closes, however, another opens – this year also saw the debut of Hopster, a brand new printable coupon site that bowed in June. So while Coupon Network is not long for the world, perhaps Hopster will be able to help fill the void.
6. For sale: your grocery store?
It's boom time again for supermarket mergers and acquisitions. This year alone saw Albertsons, Jewel-Osco, ACME, Shaw's, Star Market, Sweetbay, Reid's, Harvey's, Fresh & Easy, United Supermarkets and others change hands. Plus, Safeway shuttered its Chicago-based Dominick's division as of this past weekend, and the sale of Harris Teeter to Kroger is expected to close by February.
Some shoppers have already seen big changes – the first five stores on the above list did away with their store loyalty cards, and some revamped their coupon policies. Other shoppers are still waiting with bated breath to see what their stores' new owners have in store for them in 2014.
5. Coupons take aim at overage
It's always a good idea to read the fine print on your coupons – and this year, you may have been surprised at some of what you saw: "Overage will not be provided," "Coupon may not exceed value of item purchased," "NO CASH BACK."
The time-honored tradition (or, some might say, the misguided attempt to game the system) of "overage" – using a coupon that's worth more than the item to which it's applied, in order to get cash back or money toward your other purchases – appeared to be under siege this year. No fewer than ten manufacturers added overage-banning wording to virtually all of their coupons this year. When asked, several companies refused to explain why, while others provided convoluted non-answers. Only Boehringer-Ingelheim, maker of products like Zantac and Dulcolax, fessed up – saying it was done "in partnership with our retailers… to comply with retailers' requests to prevent disputes with consumers at the point of sale."
In other words, your friendly neighborhood retailer would rather keep that overage for himself instead of giving it to you, by adjusting down your coupon and then submitting it for reimbursement at full face value.
Now who's gaming the system?
4. No coupons, no sales? No customers!
Simply put, JCPenney's experiment in doing away with coupons and sales, was an utter disaster. New CEO Ron Johnson launched the strategy in 2012, but by the end of the year, the company began backing off and issuing the occasional coupon (or "gift", as the coupon-averse Johnson liked to call them). By early 2013, JCPenney finally gave up, and announced the official return of coupons and sales.
And then it fired Johnson. That was back in April 2013, and the company is still struggling to right the ship. Department stores may be a dying industry, but if you take away bargain hunters' coupons and sales, you might as well just hammer the final nail into the coffin.
3. eBay cracks down on coupon sales
Counterfeit high-value coupons for "free" items have long been a scourge to manufacturers and retailers. In July, eBay announced an effort to stop them at the source – it would ban the sale of "free item" coupons beginning in September. For good measure, it also severely restricted the number of coupons that sellers can offer – a maximum of 25 per month, which would effectively put many eBay coupon sellers out of business.
It's not clear what prompted eBay's decision, since the coupon industry has spent years pressing the online auction site to ban coupon sales altogether. To some, a sort-of ban is better than no ban at all – though it's debatable whether the ban is even being vigorously enforced.
That said, it may or may not be a coincidence that eBay's decision came just a few months after it was subpoenaed by Link Snacks, the maker of Jack Link's beef jerky. The subpoena forced eBay to provide the names of users who were selling counterfeit coupons for a free package of Jack Link's beef jerky. eBay itself is in the clear – for now.
eBay can continue to make the argument that it only provides a service, and its users are the ones who should be held responsible for any wrongdoing. But just ask SnipSnap how that argument is working out so far.
2. Doing away with double coupons
Kroger chose to take the water torture approach, in doing away with double coupons in the majority of its stores in 2013. First, it did away with the much-loved perk in the Cincinnati/Dayton Division in February. Then it was the Mid-Atlantic Division's turn in April, the Delta Division in June, the Central Division in July, Kroger-owned Dillons in August, the Atlanta Division and Mid-South/Louisville Division in September, and the remainder of the Southwest Division in October.
Whew, got all that? Perhaps emboldened by Kroger's move, the Midwest chains Marsh and Meijer also discontinued doubling coupons this year.
It's a sad end to a perk that's been around for some 40 years. Now, only time will tell whether the remainder of Kroger's divisions will follow suit in 2014, or other competitors will fall in line as well – and double coupons end up going the way of green stamps.
1. The coupon police blotter
And the number-one coupon-related story of 2013? Let's make it an entire category of stories. Coupon crime stories are always among the most popular here on Coupons in the News, and 2013 didn't disappoint in that department. Just have a look at some of the most head-shaking coupon crime stories of the year:
And in the most serious coupon crime stories of the year, convicted coupon counterfeiter Lucas Henderson was sentenced in February to three years of supervised release and $900,000 in restitution, for making, using, sharing and teaching others how to create fraudulent printable coupons. And the three Phoenix women arrested in 2012 for running a counterfeit coupon ring were all sentenced in 2013. Only the ringleader got jail time. The three are currently in the process of arguing about who should be responsible for what portion of the $5 million or so in restitution they still owe. Their next court date on the matter is set for January 2014.
So there you have it – the top coupon news stories of 2013. What a year! Thank you for reading, and see you with much more coupon news in 2014.
Image source: Carol Pyles