(Update: How will Target coupons be affected? Read "Target Printables to Continue, Despite Coupon Network Shutdown").
One of the "big four" printable coupon sites is packing it in – Coupon Network is shutting down, effective December 11th. Visitors were informed via a terse announcement on the CouponNetwork.com website today: "Thanks for being a loyal Coupon Network fan! December 11th, 2013 will be your final chance to receive savings on CouponNetwork.com. Until then, please continue to enjoy available coupons as you do today. It's been our pleasure to help you save on your favorite brands!"
The Catalina coupons that print out while you check out will be unaffected, though you won't be able to see the available offers online anymore once Coupon Network goes away.
Initially, parent company Catalina Marketing didn't have much to say about the abrupt decision to shut down its printable coupon site, but it's begun to elaborate a bit. "Though the CouponNetwork.com initiative served as a significant catalyst in our transformation to a personalized digital media company, it no longer delivers the return on investment or personalization our network demands," said Todd Morris, Catalina's Executive Vice President of Corporate Development & Marketing, in a statement provided to Coupons in the News. "Catalina remains laser-focused on providing retailer-centric personalized content that enables our CPG clients to delight and engage consumers in increasingly effective ways."
What's the real story here? There are plenty of theories about what led to the site's imminent demise, ranging from an inability to compete, a renewed focus on digital coupons – and a lawsuit that's hanging over Catalina's head.
As previously reported here a couple of months ago, Catalina Marketing is in the midst of a long legal battle with the similarly-sounding Brand Coupon Network. That company claims Catalina stole its name and its idea, when it launched CouponNetwork.com in 2010. Brand Coupon Network CEO and founder Daniel Abraham claimed that, in professional conversations with colleagues at Catalina, he had "shared with them confidential information relative to the internet coupon industry and Brand Coupon Network's strategies and business plans with regard thereto" – and then Catalina promptly launched its own printable coupon site, with a name remarkably similar to its competitor's.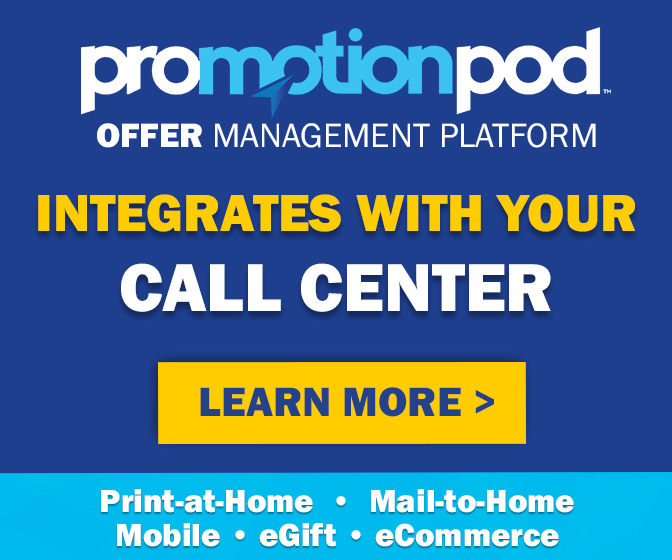 Brand Coupon Network's lawsuit was initially dismissed, mostly on a technicality, by a judge who ruled that it had waited too long to sue. It's currently appealing that decision. Among its demands? That Catalina be prevented "from continuing to use the duplicatively similar trade name" of CouponNetwork.com.
So is Catalina waving the white flag by shutting down the site? If so, it's news to Brand Coupon Network. "I was unaware of Catalina's decision to discontinue the Coupon Network website, and do not know if it is in any way related to the lawsuit currently pending in the U.S. 5th Circuit Court of Appeals," attorney Terrence J. Donahue, Jr., who represents Brand Coupon Network, told Coupons in the News. But, added Brand Coupon Network CEO Dan Abraham, "the litigation certainly doesn't help their cause." Either way, Donahue noted, "Catalina's decision to stop using the website doesn't make much difference," because if the appeal is successful, his client still plans to seek monetary damages.
If the timing of the announcement, in the middle of a lawsuit that seeks to shut down the site, is indeed just a coincidence, it may well be that Catalina is just reassessing its priorities. "There's a tremendous amount of competition," Abraham said of the printable coupon business. And just one look at Catalina's corporate website turns up buzzwords like "mobile commerce," "personalized real-time offers," "digital advertising" and "in-store media", with nary a reference to printable coupons.
"Catalina's core business has provided savings at checkout in retailers throughout the world for over 25 years," an unnamed Coupon Network spokesperson said on Facebook. "We've decided to focus exclusively on growing that in-store presence and expanding into online and mobile – all in partnership with our retailers to provide content to you."
If you ask some coupon users, though, the writing for Coupon Network may have been on the wall for a while. Before today, Coupon Network hadn't posted on its Facebook page in nearly a month, its Twitter account had been dormant since mid-September, and coupon offers on its site were not being replenished as often.
That's a far cry from April 2011, when Coupon Network put out a press kit with glowing testimonials from several coupon bloggers. "Coupon Network is giving us hot offers from top brands! Plus you see new coupons that you won't find anywhere else!" said the site STLMommy. "Coupon Network is a newer printable coupon site, but it is quickly becoming one of my favorites! They always have some really great high-value coupons for products that I use on a regular basis," wrote My Sweet Savings.
Fast forward to today, and while several fans lamented the impending loss of the site, others said that the deals were just not as good as they used to be. It didn't help matters, several months ago, when Coupon Network shut down its affiliate marketing effort, which gave a little something to coupon-and-deal sites that promoted its coupons. Without the regular heads-up about new coupon offers, plus a payment of a few pennies per coupon print, Coupon Network simply fell off the radar for many bloggers, and for the couponers who follow them.
With Coupons.com, RedPlum and SmartSource, plus any number of coupon providers that handle company-specific coupon prints, there are still plenty of printable coupons to go around. So the loss of Coupon Network is unfortunate, but Catalina fans may well be willing to give up the ability to print at home – just as long as those Catalina checkout coupons keep on printing out in the stores.