Coupon Network threw in the towel and got out of the printable coupon business several months ago. But it can't seem to shake a legal challenge for getting into the printable coupon business in the first place.
A federal appeals court has rekindled a three-year legal dispute between Brand Coupon Network and Catalina Marketing, the parent company of the now-defunct Coupon Network. A three-judge panel on Tuesday reversed a lower court ruling that appeared to shut the door on Brand Coupon Network's case. The appeals court decided that the district court erred in ruling that Brand Coupon Network essentially waited too long to sue. Now, the case is headed back to the lower court, and back to square one.
The dispute dates back to 2010, when Brand Coupon Network was an up-and-coming, six-year-old internet coupon company. Catalina Marketing was much older, much larger and much more established, but it was in the business of offering checkout coupons, not internet printable coupons.
That changed, Brand Coupon Network claims in its lawsuit, shortly after founder and CEO Daniel Abraham had a conversation with Catalina Marketing representatives during an industry coupon conference in April 2010. He discussed with them "confidential information relative to the internet coupon industry and Brand Coupon Network's strategies and business plans."
And then suddenly, Catalina "entered the internet coupon business," Brand Coupon Network says, "and did so under the remarkably similar name of CouponNetwork.com."
Abraham says he made calls to Catalina that went unreturned, and eventually sent a letter seeking to discuss "collaborative options to avoid any confusion in the market place arising from Catalina's adoption of a brand name that is confusingly similar to ours."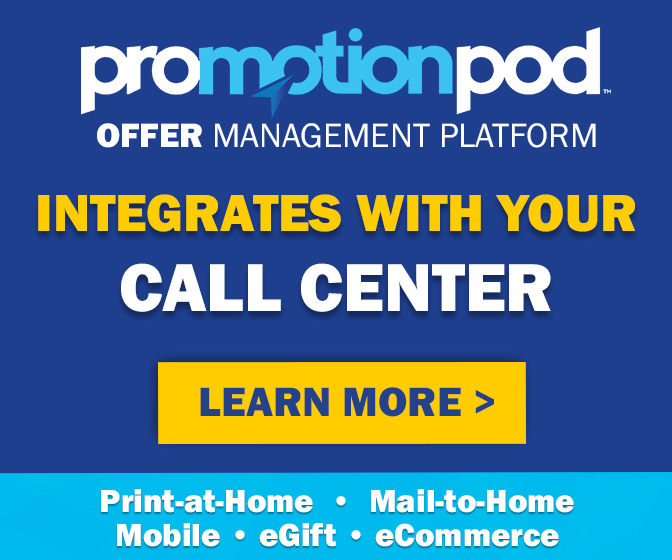 When no "collaborate option" could be agreed upon, Brand Coupon Network sued, in July 2011.
The case made its way through a federal court for more than a year, before a judge dismissed it – not on its merits, but on something of a technicality. The judge said that Brand Coupon Network had one year to sue, and since Catalina launched Coupon Network in April 2010, the July 2011 lawsuit came three months too late. But Brand Coupon Network argued that it wasn't even aware of Coupon Network until October 2010, so its July 2011 lawsuit was filed with three months to spare.
So Brand Coupon Network appealed. And a year and a half later, the appeals court has now ruled that the lower court erred in reaching its conclusion that Brand Coupon Network was aware of Coupon Network in April 2010. So it sent the case back to the district court.
That's good news for Brand Coupon Network, which says the damage Catalina inflicted on its similarly-named company was so severe that it was forced out of business. "The bullying made it very difficult to compete in the marketplace," Abraham told Coupons in the News. "Kind of a David vs. Goliath situation."
And the ruling is not particularly good news for Catalina, which would most likely prefer that this case just go away already. It comes six months after Catalina announced that it would be shuttering the Coupon Network printable coupon site. Coupon Network "no longer delivers the return on investment or personalization our network demands," Catalina executive Todd Morris said at the time. Company officials would not comment beyond that prepared statement, so we were left to speculate on the real reasons for the abrupt decision – was it an inability to compete, a shift in focus to digital coupons, or the Brand Coupon Network lawsuit hanging over Catalina's head?
Turns out there was a fourth possible reason that didn't become clear until several months later. That's when it was announced that Catalina was about to come under new ownership. In a transaction that, coincidentally, closed on Wednesday – just one day after the appeals court ruling – the Boston-based investment firm Berkshire Partners acquired majority control of Catalina, in a deal worth more than $2 billion. Could Catalina have been looking to clear the decks and cut its losses, by jettisoning Coupon Network and its associated baggage, to help make the company more attractive to potential buyers?
Catalina declined a request for comment. But if Brand Coupon Network had hoped the closing of that transaction was contingent on first resolving the legal dispute, the completed sale must come as a disappointment. On the other hand, a deep-pocketed new owner may be better placed to dole out some cash to Brand Coupon Network to settle the case once and for all.
Or, Catalina could choose to continue the fight – this time, not on the technicalities, but on the merits of Brand Coupon Network's case. Brand Coupon Network, for one, is ready for battle. "We move forward," Abraham told Coupons in the News, "to hold Goliath accountable."