As another year draws to a close, it's time to clean out all the expiring coupons from your coupon binder, check out the state of your stockpile, and get ready for the first weekend of the year's coupon bonanza. But before we turn the calendar to 2020, it's a good time to pause and look back at the year in couponing.
For the eighth year running, Coupons in the News now presents a look at the biggest coupon news stories of the year – the developments that were most memorable, most meaningful, and most impacted your ability to shop, and save, this year and in the years to come:
10. The counterfeit-proof coupon counterfeiter
The Titanic was once considered unsinkable. The 1980 Soviet Olympic hockey team was once considered unbeatable. And hologram-imprinted coupons were once considered virtually counterfeit-proof.
Well, about that…
Coupons and crime invariably go together, and each year brings us plenty of examples of criminal activity involving coupons. But one of the most unusual and egregious cases of its kind has landed on this year's top ten list.
Back in March, Thomas Papcin of Naugatuck, Connecticut pleaded guilty to mail fraud, for circumventing coupon counterfeit protections by creating fake coupons on real hologram-imprinted paper. Free and high-value coupons issued by manufacturers are often marked with a Coupon Information Corporation-approved hologram, in order to prove their authenticity and make them difficult to replicate. Only hand-selected secure paper manufacturers are authorized by the CIC to produce the high-quality, hologram-imprinted paper on which these coupons are printed.
But federal prosecutors say Papcin managed to get his hands on this secure paper by posing as an authorized printer working on behalf of legitimate companies, claiming to need the paper in order to print genuine coupons. Instead, he admitted using the paper to print thousands and thousands of counterfeit coupons, which he sold on eBay for a total of nearly $200,000.
Papcin was due to be sentenced shortly after the new year, but his sentencing has already been delayed once and he's just requested another delay. In the meantime, be warned that if you come across a coupon that seems too good to be real – it seems even a hologram isn't enough to prove that it isn't.
9. Coupon publisher for sale
Want to buy a coupon company? News America Marketing, the News Corp subsidiary responsible for everything from the SmartSource coupon inserts, to in-store blinkies, to the Checkout 51 rebate app, went on the block this summer.
So far, there have been no takers. But the very fact that News Corp is "actively evaluating strategic options" for News America Marketing, including "exploring a potential sale," leaves a lot of uncertainty surrounding the business' future. A new owner may or may not want to continue publishing paper coupon inserts, for example, or may have a different direction in mind for Checkout 51.
And if no buyer emerges, News Corp may make some changes of its own to the business. The media conglomerate is looking to center on its strengths, and News America has not been a star performer lately.
So for those wondering what the future of coupons will bring – we may find out sooner than we think.
8. A dollar, or five, or more
Whether or not you shop with coupons, you're sure to save some money if you shop at a discount store like Dollar Tree or Five Below. But how much money, exactly?
Both retailers have their maximum price right in their name – a dollar at Dollar Tree, five dollars at Five Below. But both retailers this year started experimenting with higher prices than their names would suggest.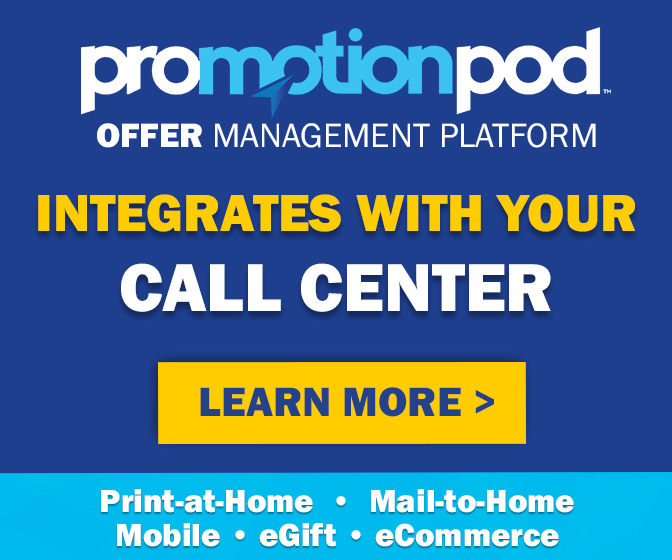 Dollar Tree went first, introducing special sections of its stores called "Dollar Tree Plus!," featuring higher-priced items selling at $3, $4 or $5. And then Five Below began raising its regular maximum price, selling some items for $5.25 or $5.50, while simultaneously adding special sections to its own stores featuring items priced at up to $10.
Many shoppers who've vented online haven't reacted well to the changes. So this may be a lesson to anyone opening a discount store – if you put your maximum price in your store's name, you may someday live to regret it.
7. Pay now to save later
What is saving money worth to you? Coupons are supposed to be free. So are traditional grocery loyalty program memberships. But sometimes it costs money to save money.
The paid loyalty program became more commonplace this year, as two national retailers rolled out new programs that charge you up front for the promise of savings later.
Over the summer, CVS rolled out its CarePass membership rewards program nationwide, offering benefits and discounts throughout the year in exchange for an up-front payment of $5 a month, or $48 a year. And Kroger began introducing "Fuel VIP," which offers double the regular amount of fuel points for an advance payment of $40 a year. Both retailers join the ranks of others, like Bed Bath & Beyond and Amazon, which have their own paid loyalty programs.
Is it worth it? If you frequent any of the aforementioned retailers, you can easily save more than you spend to join each program. But it could start getting costly, if every store you visit wants you to pay to save. The bottom line is, anyone can say they're a "loyal" shopper by joining a free "loyalty" program. But more retailers now want you to put your money where your mouth is – and prove it.
6. Gone but not forgotten
In the competitive world of providing coupons and discounts, not every company can survive. So every year, some savings platforms that were around to ring in the new year, are no longer around to see off the old one.
This year saw the demise of Favado, a price-comparison grocery app that provided sales information and coupon matchups for dozens of stores across the country, so you could decide the best place to buy the items on your list that week. Also departing the scene was Berrycart, the rebate app that offered cash back for healthy and organic grocery products.
And while Common Kindness technically hasn't shut down altogether, the printable coupon site disappeared earlier this year after an apparently devastating hack attack, and hasn't come back yet.
There will always be ways to save money, and companies dedicated to helping you do so. But give it another year, and some of the names you know may end up becoming little more than a memory.
5. Want free tuna? Sorry, Charlie!
Perhaps no single coupon this year caused as much conversation, confusion and consternation as the one that was issued to settle a long-standing legal dispute over StarKist tuna.
Shoppers who signed up for a class-action settlement involving underfilled cans of tuna way back in 2015 finally got their share this year – $2.38 in cash, or a coupon for $5.03 off "at least 3 StarKist products". Not bad, though much less than most people expected.
But for those who chose the cash, at least the checks cleared. The same couldn't be said for the coupons. Many stores won't accept a coupon without an expiration date, which the StarKist coupon lacked. Many stores won't give cash back if a coupon's value exceeds the purchase price, so shoppers buying three inexpensive StarKist items were denied their full share of the settlement. And some stores refused the coupon altogether, branding it a "fake."
StarKist gave complaining customers the runaround, until the judge who approved the settlement intervened, in response to inquiries from Coupons in the News. StarKist denied there were problems with its coupons, but then took steps to address the very problems with its coupons that many customers were reporting.
So the next time you're asked to join in a class-action settlement, you might want to save yourself the headaches – and choose the cash.
4. Coupons have seen better days
It's a bit of a chicken-or-the-egg question – are we using fewer coupons because there are fewer of them available, or are manufacturers offering fewer coupons because fewer of us are using them?
For several years now, the number of coupons redeemed has been declining precipitously. Now, according to figures released by Inmar this year, the number of coupons distributed is declining sharply as well.
There are plenty of explanations as to why coupons are declining in popularity. Financially-confident shoppers aren't relying on them as much. More shoppers are frequenting discount stores that don't accept coupons. And tighter coupon policies are making it difficult to use as many coupons as you once could.
When might we hit bottom, so coupon redemption and distribution figures start climbing again? Apparently not any time soon – according to Inmar's latest stats, we're on pace to hit new lows once 2019's final figures are tallied. So it will get worse before it gets better. If it gets better.
3. Changes at the checkout
For millions of shoppers, the days of waiting to see what Catalina coupons print out when they check out are over. Catalina coupons are still around, but not in thousands of stores owned by Albertsons anymore.
Coupons.com owner Quotient scored a major coup this year, snagging the Albertsons contract from Catalina to offer checkout coupons of its own for the very first time. The coupons print right at the bottom of your receipt. But they're not direct replacements for Catalina's offers, because you only get Quotient's receipt-printed offers if haven't opted to receive them digitally. If you are already digitally engaged – well, no more checkout coupons for you.
Quotient isn't looking to stop with Albertsons – it's marketing its checkout coupons to other retailers as well. So Catalina's loss could be Quotient's gain. But depending on whether you ever receive any of Quotient's new offers – it could end up being your loss, too.
2. Changing loyalty programs
Saving money is easier, more difficult, or just plain different – depending on where you shop. A number of retailers changed or even discontinued their savings programs this year, forcing shoppers to adapt whether they liked it or not.
In the most widely-lamented move back in March, Walmart announced it would be officially ending its Savings Catcher program, which automatically gave you store credit if a local competitor had a lower advertised price on an item you bought at Walmart. Also not universally well-received was General Mills' decision to go all-digital with its Box Tops for Education program, replacing the old clippable Box Tops certificates with a receipt-scanning app.
Target's Cartwheel savings program, meanwhile, morphed into "Target Circle," which offers some additional benefits but is mostly the same program under a different name.
In one notable case, though, shoppers didn't take their store's changes lying down. Walgreens changed its Balance Rewards redemption process last year, limiting redemptions to 5,000 points at a time for a maximum $5 discount. Customers complained, so this year Walgreens relented, reinstating the previous maximum of a $50 discount per transaction, for those who prefer to save up their points to use all at once.
So score one for Walgreens shoppers. Left in place, however, was an also-unpopular revised point schedule, in which you need more Balance Rewards points to earn the larger rewards. So sometimes speaking up pays off. But you can't win them all.
1. Couponing becomes automatic
And finally, as part of a legal dispute several years ago, Coupons.com described what it called the "Coupon Economic System." A consumer must "review and select the coupons before making his purchase decision… consciously selecting which coupon they wish to use," otherwise the Coupon Economic System "would stop working, and it would no longer make economic sense to offer coupons."
But in 2019? Never mind all that!
The Coupon Economic System was seemingly thrown out the window this year, as several platforms made saving money automatic and effortless. Early in the year, the Schnucks grocery chain introduced a new app feature that automatically clips any applicable digital coupon when you add an item to your shopping list. In the meantime, Safeway and Jewel-Osco invited shoppers to scan a single bar code in order to download dozens of digital coupons at once without having to review them first or even know what you were clipping.
In the meantime, Ibotta skipped the whole activate-your-rebate-offers-before-shopping step, allowing you to earn cash back for purchasing promoted items without having to actively select any of the offers first.
These automatic discounts are a far cry from the days of the Coupon Economic System. Apparently it does still "make economic sense to offer coupons," even if you have no idea what's been clipped for you.
So depending on your perspective, whether you're a consumer or a manufacturer, a committed coupon user or a coupon issuer, as we head into 2020, this could either be the best development in the coupon world this year – or the worst.
*  *  *  *  *  *  *  *  *  *
And there you have 2019 in a nutshell. Be sure to keep up with all of the coupon news in 2020 as it happens, by bookmarking this site, becoming a Facebook fan, following @couponinthenews on Twitter or subscribing to the daily emailed newsletter.
Thank you as always for reading, and for your support, comments and tips. Feel free to get in touch any time, now or in the new year, by emailing couponsinthenews@gmail.com. Happy New Year and see you with plenty more coupon news in 2020!