If you do a lot of shopping at CVS, now's your chance to pay a little up front, for the chance to earn bigger savings later. But is it worth it? CVS shoppers across the country are about to find out.
Nearly a year after introducing its CarePass membership rewards program in Boston, followed by test runs in Philadelphia and Tampa, CVS is rolling out the program nationwide.
For $5 a month, or $48 a year, members get several benefits. There's free 1-2 day delivery for most prescriptions and online orders, and access to a 24/7 pharmacist hotline. But the real value comes in the ability to earn your membership fee back in the form of savings. You earn a 20% discount on eligible CVS Health brand products, in store and online. And you get a monthly $10 CarePass coupon that can be used on nearly any purchases in store or online.
So by paying $5 a month, or less, you earn $10 a month, or more, in benefits. It seems like a no-brainer for those wondering if it's worth signing up. But as with any paid membership program, the question of whether it's worth it, depends how often you plan to visit CVS, and whether the promise of saving some money will end up causing you to spend more than you otherwise might.
Early reviews from those who live in the initial test markets have been mixed. "This is a great deal if you regularly spend at least $5 a month on deals at CVS," one commenter on an online deals forum wrote. "Great marketing idea to get people inside a CVS… most people go there for medications and a quick pick-up of something and don't want to run through a grocery store. This now brings in traffic that wouldn't have come in otherwise," another observed.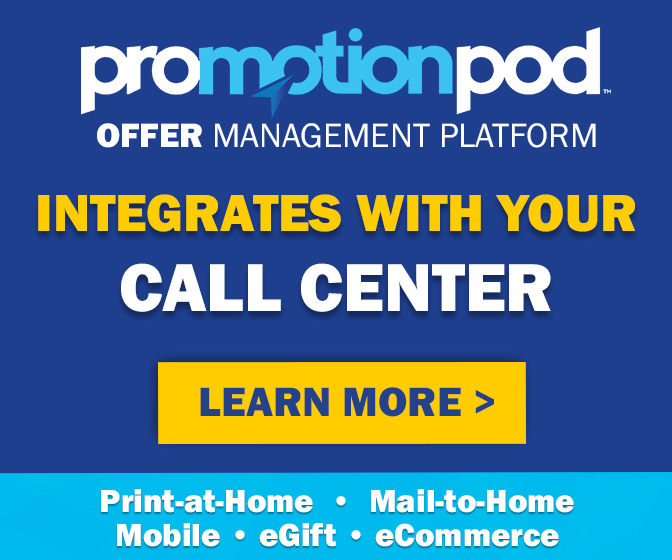 But others are more skeptical. "Since a lot of the stuff there is overpriced anyway, you likely are not really saving that much and making extra trips there vs. the supermarket," one commenter wrote. "I would rather save the $60. A chocolate bar is $0.98 at Walmart or $2.29 at CVS," another noted.
And then there's the fine print of the program. CVS often offers coupon codes online for free shipping, so paying for a CarePass membership merely saves you the bother of having to find a code. You can speak to a real live pharmacist at your local CVS, or call a 24/7 hotline offered by many health care plans, so the CarePass hotline may not be a benefit worth paying for. And the 20% discount on CVS Health brand products only applies to full-price items, so you're likely better off just waiting for a sale.
The monthly $10 coupon seems to be the best benefit. But even that has some restrictions. If you don't use it within a month, you lose it. So if you want the full value of a CarePass membership, you'll have to commit to at least a dozen CVS visits per year. And the coupon must be used all at once, in one purchase – if you buy less than $10 worth of items in a transaction, you'll get it all for free, but you'll lose the remaining value of the coupon.
So deal shoppers who are adept at identifying the best sale prices at CVS each week, and getting the most merchandise for the least money, are likely to get the most value out of CarePass and its monthly $10 coupon. Less price-sensitive shoppers who frequently find themselves in CVS will benefit as well, if they use the monthly coupon on items they were planning to buy at full price anyway. Those who don't shop at CVS quite as frequently, who may not get around to using their coupon before it expires each month, are less likely to earn their CarePass membership fee back.
Overall, CVS says positive feedback prompted it to expand the program nationwide. "Initial customer response has exceeded our expectations with members utilizing the program's full benefits and becoming more engaged across all of our digital offerings," CVS executive vice president Kevin Hourican said in a statement. CVS is also promising "a variety of surprise perks and bonus offers" for members. And CVS is benefiting from the program as well, pointing out that it "has resulted in a 15-20% average increase in purchases after a member joins."
For decades, joining a retailer's loyalty program was as simple as signing up for a free plastic card, regardless of how "loyal" you really were to that particular store. And the main benefit was just getting access to the store's advertised sale prices. But CarePass is part of a growing trend toward paid loyalty programs. Amazon Prime is the most notable, and most popular, offering a long list of benefits for $119 a year. Bed Bath & Beyond charges $29 a year for Beyond+, which offers free shipping and 20% off every purchase in store and online. And Kroger recently introduced "Kroger Fuel VIP", which grants shoppers double the fuel points for an up-front payment of $40 a year.
Anyone can be a "loyalty program" member. But charging you to be a member is likely to make you truly "loyal". Otherwise, you won't earn the benefits that you're paying for. Amazon, Bed Bath & Beyond and Kroger know this. And now CVS is about to find out whether charging you money to save you money, will end up meaning more money for CVS.