Are you loyal to your favorite store? Then prove it!
As more shoppers join more and more so-called "loyalty" programs just to get the advertised discounts, many retailers are finding that their programs – and their competitors' programs – have millions of members who are not particularly loyal at all. So several retailers are testing out a more exclusive type of loyalty program, for customers who are loyal enough to pay for the privilege of becoming a member.
The country's largest traditional grocery chain is the latest to join the growing trend of paid loyalty programs. Several Kroger divisions across the country have begun introducing "Kroger Fuel VIP". For a payment of $40 a year up front, you can earn double the fuel points on qualifying purchases in any Kroger-owned store, including Kroger, Ralphs, King Soopers, Fry's and more – the only exceptions being Harris Teeter, Pick-n-Save, Mariano's, Metro Market, Copps and Food4Less.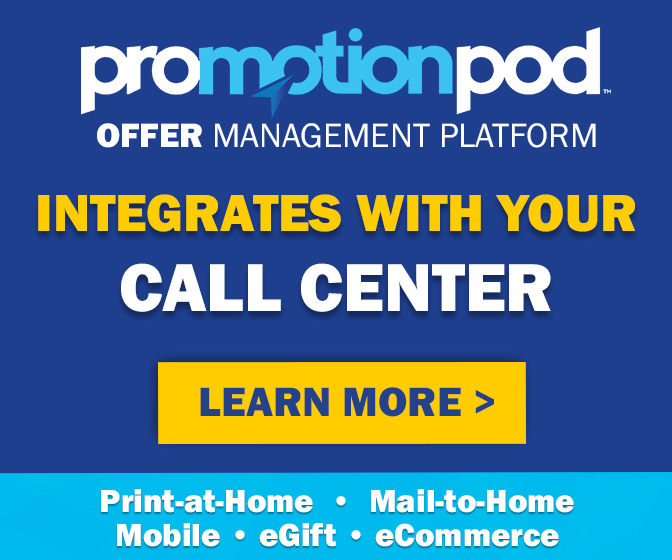 Minus a few of the usual exceptions (alcohol, tobacco, lottery tickets, etc.), Kroger shoppers earn one fuel point for every dollar they spend in stores, or online for curbside pickup or delivery. For each increment of 100 fuel points, earned after spending $100, you get 10 cents off per gallon of gas at a Kroger fuel station (or at a Shell station in certain areas), up to a maximum of 35 gallons per fill-up.
If you join the Fuel VIP program, however, you'll earn two points per dollar, for a full year after enrolling. So spending $100 will earn you 200 points, or 20 cents off per gallon.
If you're trying to calculate whether it's worth it, here's the math – for every $100 you spend at Kroger, you get an extra 10 cents off up to 35 gallons of gas, which comes to an additional $3.50 off, if you actually buy 35 gallons at a time to maximize your discount. In order to earn your $40 enrollment fee back, you'll have to spend nearly $1,143 at Kroger over the course of a year, or roughly $100 a month – or twice that much if your gas tank is half the size. And you could rack up points even faster when Kroger has special double- or triple-points promotions.
So meeting the spending threshold may not be difficult for many regular Kroger shoppers, in which case you may find Fuel VIP to be worth the up-front cost. If, however, you're not a regular Kroger shopper, you don't want to keep track of points and can't remember to use them before they expire the month after you earn them, you might opt to skip it in favor of a $60 Costco membership, so you can get discounted gas whenever you want.
Why charge members for the Fuel VIP program at all? "The fee helps us provide a great shopping experience while still offering this exclusive perk, along with our low prices on a wide selection of items," Kroger explains, a bit opaquely.
The real reason, of course, is that Kroger stands to make some money from Fuel VIP members who don't spend $1,143 a year in its stores, and/or earn some more business from shoppers who ordinarily wouldn't buy quite so much in Kroger stores, but are determined to do so to surpass the break-even threshold.
But it's an open question whether Fuel VIP will really help Kroger to earn customers' loyalty.
"High gas users get the best benefit because of their larger gas tanks. Unfortunately, that doesn't necessarily mean they are the best-spending customers in the store," loyalty marketing expert Brian Woolf told Coupons in the News. "What, then, is the primary intent of this program? To build store sales or to build gas sales? To reward high-spending customers or to incent customers to spend more? It's confusing to outsiders. Hopefully it's less confusing to insiders."
Kroger now joins the likes of CVS, Bed Bath & Beyond and Amazon in offering a paid perks program. Amazon, of course, has Amazon Prime, which grants members a host of benefits like free two-day shipping (or better), video streaming and Whole Foods discounts, for $119 a year. Bed Bath & Beyond has Beyond+, which gives members free shipping for online orders and 20% off every purchase in store and online, for $29 a year. And CVS is rolling out CarePass, which gives you perks like free delivery on most online purchases, access to a 24/7 pharmacist hotline, 20% off all CVS store-brand products and a monthly $10 coupon good on nearly anything CVS sells, for $5 a month, or $48 a year.
Kroger's program is a bit different, in that there are no premium perks like free movies or pharmacist consultations, nor are there immediate benefits like 20% off every purchase. With Fuel VIP, you're just paying up front now for larger discounts later. It could make you more "loyal" to Kroger, if all you care about is cheaper gas. But it may not be enough to forge the kind of emotional connection with Kroger that a paid loyalty program with special perks, free items and surprises might create.
Woolf believes Kroger can do better. "Kroger has, by far, the greatest customer database of any food retailer in the U.S., apart from Amazon," he said. "So why aren't they using their data and sophisticated well-honed abilities to incent, reward, and otherwise influence customer behavior rather than introduce this impersonal, mechanistic gas program with no great upside for most customers?"
For its part, Kroger has high hopes for the program. "We are excited about this new program and look forward to participation and feedback from our customers," Kroger's Atlanta Division spokesman Felix Turner is quoted as saying in a statement announcing the Fuel VIP program. And as more retailers dip their toes into the paid loyalty pond, it's a safe bet that Kroger's competitors will be looking forward to hearing what customers think about Fuel VIP as well.