When it comes to rating and ranking grocery stores, there are a lot of ways to do it that will give you very different results. You can look at the most profitable stores, or the most popular; those with the best selection, or those with the best promotions.
A new list ranks the grocery stores whose customers are the most loyal – the stores with that "certain something" that keeps shoppers coming back again and again.
And the winner isn't one of those stores where people rave about the unique products or the amazing shopping experience. Rather, it's a store where most people are happy to go in, grab their stuff and get out – then apparently they come back to do it again and again.
According to the location marketing company inMarket, the grocery store with the most loyal shoppers is Fry's – the Phoenix-based supermarket chain owned by Kroger. In all, Kroger-owned stores take up five positions in the top ten.
So what is it about Fry's, Ralphs, Smith's, Harris Teeter and Kroger itself that engenders such loyalty?
inMarket didn't survey shoppers to find out. It based its "Grocery Loyalty Report Card" findings on raw data – location information from 50 million shoppers whose visits to grocery stores are anonymously tracked, so inMarket can figure out where they go and how frequently they return.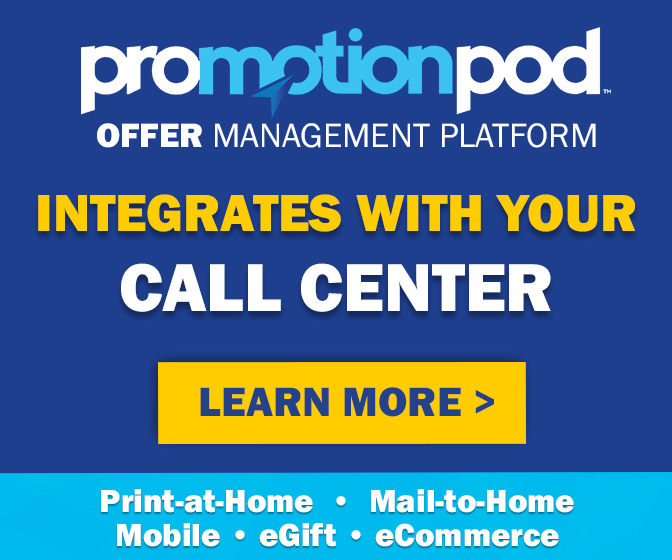 What it found was that Fry's shoppers make an average of 2.44 visits to that grocery chain each month. Giant Eagle was second, at 2.3 visits a month. Kroger-owned Ralphs was third, followed by Publix and Kroger-owned Smith's. Rounding out the top five were H-E-B, Kroger-owned Harris Teeter, Kroger itself, Safeway and Food Lion, which saw 2.03 visits per month.
inMarket's analysis is limited to noting that "some grocery chains with heavy penetrations in urban areas tend to have higher loyalty metrics than their rural competitors. This could be because denser geographic areas incentivize more frequent trips."
But it could also have something to do with the winning stores' loyalty programs and frequent, heavily-advertised promotions.
Fry's topped another recent list, this one focusing on stores that are best at offering discounts, promotions and rewards. According to a survey conducted by the retail analytics company dunnhumby, Fry's ranked first in that category, followed by Kroger and Kroger-owned King Soopers, with Smith's showing up in fifth place.
Shoppers surveyed by dunnhumby said these Kroger-owned stores were most likely to offer discounts or coupons on items they buy regularly. And, backing up what inMarket found, they said they like the stores' loyalty programs that reward them for shopping there.
dunnhumby described these stores as "solidly average" in terms of quality, price, customer service and appearance. But if you cross-reference dunnhumby's findings with inMarket's, it appears those qualities don't matter as much when it comes to getting shoppers to pay repeat visits. Whole Foods fanatics may love that store's selection, quality and appearance. But that's not enough to make them very loyal – Whole Foods is ranked 16th on the list. Trader Joe's, which has some of the most fanatic fans of all, didn't even make the top 25.
"By looking at the grocery category average, we can understand which chains are thriving or struggling in terms of customer loyalty," inMarket concluded. Organic arugula and Two Buck Chuck may be enough to get shoppers through the doors at some stores. But it seems that 10-for-$10 deals, BOGOs and plentiful coupons may be what it takes to keep them coming back.