Fire up the debate over the "digital divide" again. This time, the country's largest traditional grocery chain says it's time to retire the printed grocery circular delivered to mailboxes and newspaper subscribers each week.
Kroger has begun printing notices in weekly circulars in markets across the country, informing shoppers that, effective at the end of May, "your weekly ad is going digital" and "we'll no longer deliver printed weekly ads to homes." While not every shopper is getting the notices just yet, the vast majority are. Kroger ads in all or parts of every state but Texas and Louisiana now feature the advisories, along with some or all locations of Kroger-owned chains Fred Meyer, Fry's, QFC, Dillons, Smith's, Pick 'n Save, Gerbes and Baker's.
Some shoppers say they stopped receiving the ads some time ago. Others who still get them, may not see them for much longer if the change is ultimately made across all of Kroger's 2,000+ grocery stores.
In answer to questions about the reasons for the change and whether it will indeed eventually take effect in all stores, a Kroger spokesperson did not respond to a request for comment. Neither did the spokesperson for Kroger's Michigan division, one of the only company representatives to publicly acknowledge the move in a statement sent to the Detroit Free Press: "As The Kroger Co. of Michigan continues to create a simple, convenient grocery shopping experience, we are discontinuing the delivery of our weekly ad in some locations. Customers can still access the same great savings through kroger.com or the Kroger app. Customers can choose to continue receiving the ad at their home by calling 800-576-4377."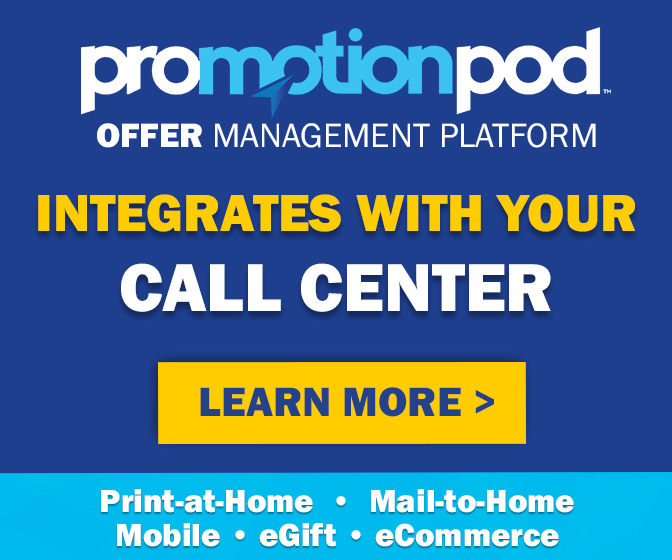 A small-town publication in Mississippi pulled back the curtain a bit on Kroger's real thinking behind the move, by publishing part of a notice the paper says it received from Kroger back in February. "Kroger has been conducting research for over two years to better understand the changing media consumption habits of our customers, the contribution to sales provided by the printed weekly circular and negative impact to our distribution costs driven by increasing labor and fuel costs," the Commercial Dispatch in Columbus, Mississippi says Kroger informed them. "The analysis and data provided by our Marketing, Sourcing and 84.51° teams has informed our decision to discontinue distribution of the Kroger printed weekly circular in the The Commercial Dispatch publication for your market."
Kroger wouldn't be the first grocery chain to quit distributing printed weekly ads, but the fact that it's the largest grocery chain with the most stores makes this move notable. Some regional grocery chains have previously bowed out, like Wegmans, which claimed several years ago that its everyday low prices negate the need for a sales circular. Sprouts stopped sending out weekly ads as part of an effort to broaden its appeal beyond deal-seekers. And Giant Eagle announced earlier this year that it would stop sending out weekly ads in some markets, before backtracking and deciding to send a slimmed-down version instead.
So will Kroger face a shopper backlash, or simply forge ahead with its plans? As newspaper distribution declines and retailers look to save money, the weekly circular is a tempting target for cutbacks, especially as more people are accessing ads, circulars and coupons online. It's been a slow process, but just as the recent decision by Procter & Gamble – the world's largest consumer goods company – to discontinue its printed monthly coupon insert, a decision by the country's largest grocery chain to discontinue sending out a printed weekly circular could be seen as a notable tipping point, accelerating the industry's shift away from paper altogether.
That's not great news for the digitally-disconnected, who have already lamented the likes of grocery stores' digital-only discounts and digital-only coupons. Mississippi's Commercial Dispatch isn't pleased with the plan, either. "The loss of the Kroger circulars is a loss for both the paper and our readers," Dispatch Publisher Peter Imes said in informing readers about the upcoming change. "I've reached out to Kroger to voice my disappointment, and I hope the readers who use the circulars will too."
While Kroger shoppers can still opt in to continue having an ad sent to them, many of them simply won't. And even some who are digitally-engaged might not get around to checking an online ad, so Kroger's weekly specials – and Kroger itself – might end up out of sight, out of mind.
But as the country's largest grocery chain – soon to be even larger if its planned acquisition of Albertsons goes through – Kroger is likely betting that the cost savings from not printing so many weekly ads will more than offset losing a few disgruntled shoppers. So complain if you'd like – but widening that digital divide is a risk that Kroger appears willing to take.