No more paper! No more clipping! No more savings for tech-challenged seniors?
A new review of digital-only grocery discounts has one longtime consumer advocate concerned that older shoppers are increasingly being left behind, just when they need savings the most.
"With inflation at a 40-year high, it's time to stop discriminating against the digitally-disconnected, particularly seniors, and offer them the same discounts already enjoyed by tech-savvy shoppers," Edgar Dworsky, a former Massachusetts assistant attorney general and founder of the website Consumer World, said, in announcing the results of his digital-deal investigation.
Dworsky examined weekly circulars from more than 50 grocery chains, and found that two-thirds of them advertise some form of digital-only discounts. Several have even doubled or tripled the number of digital-only deals they've offered over the past year. In some cases, you need to clip a digital coupon to get the advertised savings; in other cases, you need to "activate" the deal by loading it to your loyalty account before you shop.
Most people know by now that many stores require you to be a member of their loyalty program to take advantage of their advertised deals. But merely scanning a loyalty card won't get you many of these digital deals, which require an extra step that can only be carried out if you have a smartphone or internet access.
"Digital discounts are no deal for many seniors. They are a clever ploy by big supermarket chains to get people into the store knowing full well that some of them will wind up paying more than the advertised price," Dworsky said.
Some industry groups have urged marketers to offer both paper and digital deals, as shoppers indicate they prefer to have a choice. But the pandemic and changing shopping habits have prompted some brands and retailers to accelerate the move to all-digital. National retail chains like Walgreens and CVS have either cut back or completely eliminated printed weekly circulars in favor of online-only versions. Quotient Technology plans to retire Coupons.com and its print-at-home offers in favor of a new digital cash-back app. And General Mills recently became the largest national brand to quit offering printable and Sunday insert coupons and go all-digital instead.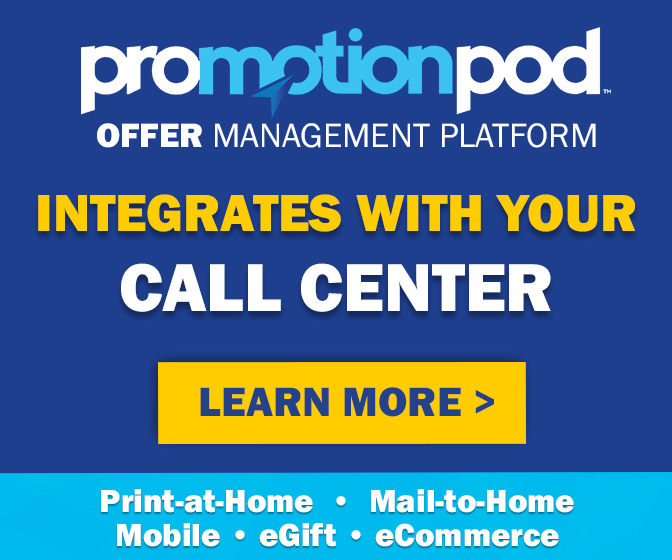 Inmar Intelligence claims older consumers are coming around – in the first three months of this year, 50% of seniors surveyed said they have used at least one digital coupon (as compared to 82% of millennials who said the same). And last year, Inmar found that 50% of seniors agreed that they use digital coupons "because it is easier than using paper coupons."
But if 50% of seniors like digital coupons, that means another 50% don't. And in calls to customer service, conflicts with cashiers and comments posted online, discomfort with digital offers is a common complaint.
"Omitting paper coupons is a BIG problem for seniors… Many, many seniors do not use a phone or computer and will not be able to save money," one recent Coupons in the News commenter wrote. "How many older ladies do you think will use digital, when they have to go to every site to download? Sorry, not many," another added. "I do not have a cell phone. I am a senior citizen and can barely use a computer… Please help!!" a third commenter wrote.
Some others aren't particularly sympathetic. "Those that choose to not incorporate technology into their lives are being left behind. You have two choices: get up to speed with technology or get left behind and struggle," one commenter wrote in an online forum for grocery cashiers. "Those who claim they don't know how to use simple technology at this point are just not learning on purpose. It has been years and you have had time to at least get the basics down," another added.
Many seniors aren't choosing to be left behind, though. Dworsky cites a 2021 study by the Pew Research Center, which found that 39% of seniors don't own a smartphone, and 25% don't use the internet. And they're not about to start just because their favorite brand or grocery store has decided to offer digital-only deals.
Few grocery chains responded to Dworsky's inquiries, though one customer service representative told him that "we get calls every day asking for an offline way to take advantage of weekly digital specials." Other grocers that offer digital deals do provide a paper option for those who aren't digitally engaged, while some store-level customer service employees said they can override the system and grant digital-only discounts to customers upon request, even though it's against official policy.
Those are the exceptions, though. Dworsky is calling on grocery chains to turn those exceptions into the norm. "A substantial number of shoppers don't have online access, don't understand how to take advantage of digital offers, or won't be able to follow the cumbersome online procedure no matter what their age is," he said. And these days, everyone – particularly seniors – "need all the financial help they can get."
So digital discounts may be convenient for the tech-savvy and cost-effective for marketers. But when it comes to progress, older shoppers may be the ones who are ultimately forced to pay the price.