After nearly a quarter century, it's time to say goodbye to Coupons.com.
And remember Shopmium? It's baaack!
As Coupons.com owner Quotient Technology has diversified into targeted advertising, digital promotions and cash-back offers, coupons have become an ever-shrinking part of its portfolio. Yet its flagship property has retained the name of the product it was once best known for, when the company launched back in 1998.
But no longer.
Quotient now plans to retire the Coupons.com brand and replace it with the return of Shopmium, the European-based cash-back app it discontinued in the U.S. five years ago.
"Quotient has been testing rebates + media under our Shopmium brand in Europe for many years," Quotient explained in a letter to shareholders late yesterday, "and we are now preparing to bring Shopmium, with its rich set of features and capabilities, to our US partner network, where it will become Quotient's new consumer facing brand, replacing Coupons.com."
The change is not likely to represent a drastic difference from the basic functionality of the current Coupons.com app, which has been somewhat misnamed ever since it transitioned from offering printable and digital coupons to offering cash-back rebates. What's not yet known is whether also replacing the Coupons.com website with Shopmium will impact the availability of print-at-home coupons. Quotient has not yet responded to a request for comment about the change.
(Feb. 11th update: on Friday, Quotient responded with a statement saying it "is planning to retire Coupons.com towards the end of 2022 and bringing to the U.S. the Shopmium experience, which we have been developing and improving since we acquired it in 2015. This is part of our continued strategy to provide ease and convenience of savings to shoppers as the shopping trip becomes more digital, and will bring together the best of digital coupons and rebates, as well as the engaging consumer experience that the Shopmium app offers." Quotient did not address the question of what will happen to print-at-home coupons.)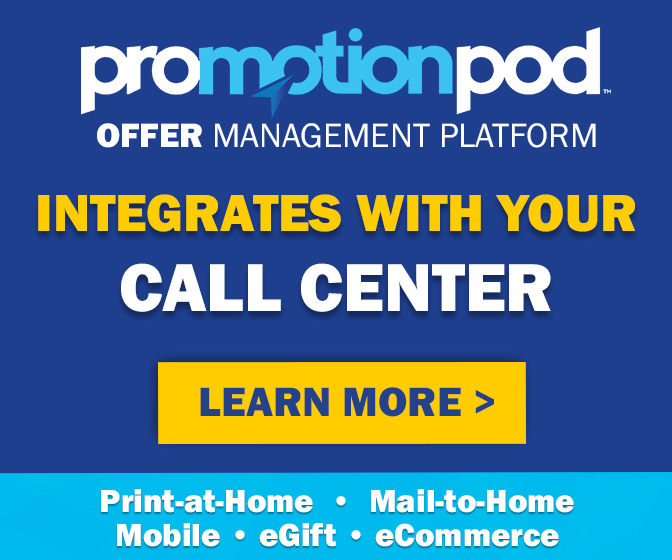 (Feb. 15th update: Coupons.com Printable Coupons Aren't Dead Just Yet)
Shopmium was founded in France in 2011, launched in the U.S. in 2014 and was acquired by Quotient a year later. It became Quotient's answer to Ibotta and Checkout 51, offering a receipt-scanning rebate platform to complement Coupons.com's printable and digital coupon platform. But many Shopmium users objected to changes that Quotient implemented, including a draconian effort to enforce anti-stacking rules aimed at preventing the use of a coupon and a rebate on a single item, by outright rejecting receipts from retailers that didn't clearly spell out which coupons were applied to which specific products.
As some disappointed users began to drift away from Shopmium as a result, Quotient announced in 2017 that it would be discontinuing the app in the U.S. and folding many of its features into the existing Coupons.com app. "With adoption and usage of the Coupons.com app growing at a healthy pace, we've decided to sunset the Shopmium app in the U.S.," Quotient explained.
In the meantime, Shopmium continued in France and the UK. And then Quotient went and acquired SavingStar, another cash-back app, whose features were also integrated into the Coupons.com app before SavingStar itself was discontinued.
And the Coupons.com app, which was once devoted to actual coupons, began to look a lot more like Shopmium and SavingStar, where you'd scan a receipt in order to claim cash-back offers. The receipt-scanning functionality incorporated into the Coupons.com app was once a workaround, allowing users to claim digital discounts for purchases at retailers that didn't accept digital load-to-card coupons. Over time, though, the receipt-scanning functionality became the app's core feature. It no longer featured digital coupons or print-at-home coupons at all, leaving those to the legacy website.
For now, at least. The Coupons.com website is now the only place where Quotient offers printable coupons. But Quotient in recent years has been publicly downplaying the importance and the very future of the format. "Print-at-home coupons will go the way of the dinosaur and the dodo bird before too terribly long," Quotient CEO Steven Boal told Coupons in the News last year. "People are moving to a digital place."
So whether or not the retirement of the Coupons.com name signals the imminent retirement of Coupons.com's printable offers, Quotient's eventual move away from print-at-home coupons has long seemed only a matter of time.
So as Coupons.com shifts toward rebates and away from coupons, in some way the name change makes sense. RadioShack, for example, continued operating for decades without selling a whole lot of radio equipment, and AT&T doesn't do a booming business in telegraphs these days. So it would be similarly anachronistic for a cash-back rebate platform that doesn't offer any actual coupons to be called Coupons.com. Then again, Quotient has built up a quarter century of brand equity in the Coupons.com name, and the only Americans who have even heard of Shopmium only vaguely remember it as a somewhat disappointing Ibotta also-ran. So the name change could pose some risks if shoppers attracted by the familiar Coupons.com brand drift away when faced with some thing called Shopmium instead.
But Quotient has other problems, including an impatient activist investor who's demanding changes in the company, and the loss of a major customer who's now suing them. So consumer reaction to a rebrand may be the least of its concerns. To longtime fans of Coupons.com and its printable offers, however, getting used to a new name is only part of the challenge – the potential change in how they save money on their groceries could ultimately take a lot more getting used to.