When Shopmium announced last month that it would no longer allow stacking of its rebate offers and manufacturer's coupons, some wondered how the cash-back app would be able to enforce the policy. Many stores don't itemize coupons on their receipts, so there seemed to be no real way for Shopmium to know whether shoppers combined rebates and coupons at all.
Well, now Shopmium has come up with a way. If your store doesn't itemize its receipts, Shopmium won't accept a receipt from that store at all.
Affected are Meijer, Publix, CVS and Kroger-affiliated stores, including Harris Teeter, Ralphs, King Soopers, Fry's, Fred Meyer and others. If you buy a rebate-eligible item from any of those stores, you'll no longer be able to submit a receipt to Shopmium for cash back.
"We have decided to enforce our 'stacking prevention policy'," Shopmium announced in a note to users this morning. "Several retailer receipts don't provide enough information to allow our system to properly validate receipts. Therefore, we won't be able to accept receipts" from those retailers.
And for shoppers of any other stores, "rebate requests for products on which manufacturer coupons have already been applied will be denied."
The revised policy is a result of Shopmium's recent acquisition by Coupons.com parent company Quotient – and a result of manufacturers' longstanding concerns about the new world of rebate apps, and the double-dipping that they make possible. For rebate app users who are also couponers, it's been a nice bonus to combine coupons and cash-back offers to get a double discount on a single purchase.
But now that perk is coming to an end, for at least one rebate app – and possibly others.
It was "time to take a more assertive position," Quotient Vice President of Operations Casan Callaway told Coupons in the News. Stacking of manufacturer-funded offers "has been an industry concern for decades. With this new technology, it's important to get it right. It's necessary for consumers to become educated that it's not an acceptable practice."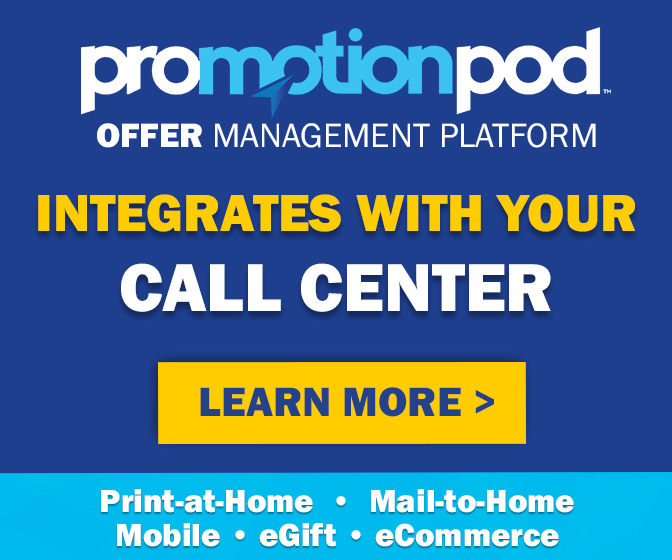 Most couponers are educated enough by now, not to use multiple manufacturer's coupons on a single item. That knowledge, together with more accurately-coded bar codes, means manufacturers have largely won that "stacking" battle. But the recent advent of rebate apps led to something of a Wild West of savings. Were rebate apps like store coupons, or buy-one-get-one promotions, that could legitimately be stacked with manufacturer's coupons? Or were they like digital coupons, that can't be combined with paper manufacturer's coupons?
In their early days, many digital coupons could be combined with paper coupons, until the industry reached a consensus that they couldn't. Now, many manufacturers hope Shopmium's move will help the rebate app industry reach a similar consensus.
So far, only SavingStar officially disallows stacking rebates and coupons, though it doesn't enforce the policy. Others, like Ibotta and Checkout 51, have not publicly expressed any concerns about stacking. "Unless (manufacturers) specifically state you can not combine discounts with the rebate, you are allowed to," an Ibotta spokesperson told Coupons in the News a couple of months ago, when Marley Coffee objected to the practice. "Many shoppers already combine sales with coupons," Checkout 51's founder once said. "So members are permitted to use cash-back offers with any other coupon or discount."
But that was when most rebate apps were standalone companies. Now, Checkout 51 is owned by the parent company of SmartSource, and Shopmium is part of the same company as Coupons.com. The best way for Shopmium to grow and provide more offers, Callaway said, is to give existing Coupons.com clients the opportunity to provide offers on Shopmium. And many clients are unlikely to do so, if it means they end up funding two versions of the same discount for a single shopper.
It's all part of the process of integrating Shopmium with Quotient's other offerings. "80% of our clients work on a unified budget with us, which means that they give us a budget and our system decides how to deploy, whether it be digital print or digital paperless," Quotient CEO Steven Boal told investors last week. "And going forward, receipt scanning will be a part of that as well."
So far, Shopmium has been something of an also-ran in the rebate app space. So the new policy is a bit of a gamble – it risks turning off shoppers who've become accustomed to stacking offers on Ibotta, Checkout 51 and others. And declining to accept receipts from several major retailers, including the country's largest grocery chain, takes millions of potential users out of the mix.
But Quotient is betting that the move will help boost the app's popularity, by allowing for more and better offers. Shoppers who can no longer combine deals, or submit for Shopmium rebates altogether, may be cynical about the company line that the new policy is "good news". But in this case, it may turn out to be true, as manufacturers that were hesitant to provide offers on Shopmium, may now be persuaded to do so.
Now it's up to Quotient to try to persuade retailers that don't itemize coupons on their receipts, to do so as well – which could make it easier for other rebate apps to adopt a similar no-stacking policy down the line. Otherwise, shoppers at those stores may be permanently prevented from participating in Shopmium at all.
It appears to be a risk Shopmium is willing to take – by eliminating a risk that manufacturers no longer are.