If you haven't checked out Shopmium – or if it's been a while since you have – you might want to give the rebate app another look soon. Its new owner could provide it with some much-needed new offers and attention.
Continuing a recent trend of rebate-app acquisitions, Coupons.com owner Quotient Technology has announced its purchase of Paris-based Shopmium, which launched in the U.S. early last year.
Like Checkout 51, which was acquired by SmartSource owner News America this summer, and Snap, which Groupon purchased last year, Shopmium is an app that's a bit like couponing in reverse. You buy a promoted product, then use the app to scan the product's bar code and your receipt in order to earn cash back.
And unlike smaller rebate apps like MobiSave and BerryCart, and larger ones like SavingStar and Ibotta – all of which remain independent companies – the Quotient acquisition means Shopmium no longer has to go it alone in an increasingly crowded space.
"I'm thrilled to join Quotient, and look forward to expanding and improving our easy-to-use consumer product," Eli Curetti, Shopmium's cofounder and CEO, said in a statement. "With more than 97 million people expected to use mobile coupons this year in the U.S. alone, we believe the potential is vast."
Shopmium has had plenty of potential since its 2011 founding, and 2014 U.S. launch. It initially earned high marks from rebate app fans, for allowing you to redeem some offers multiple times, and for depositing your rebates directly into your PayPal or bank account, with no minimum balance required to cash out.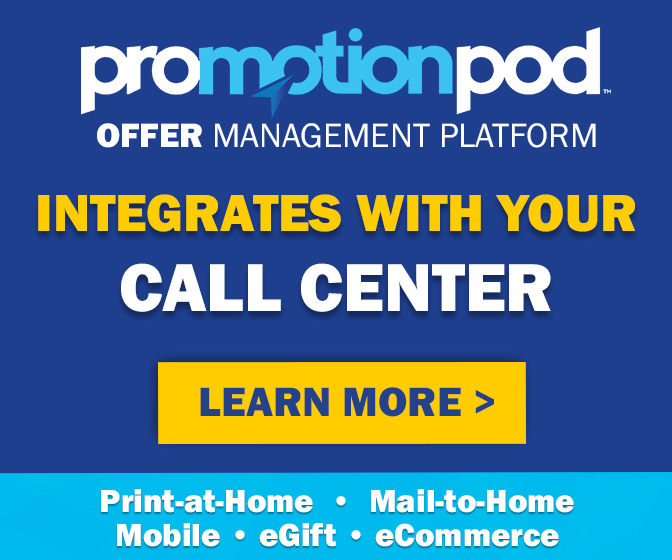 But some fans gravitated away, when they realized they simply didn't use it much. "I haven't seen a single offer worth redeeming," one app reviewer wrote recently on the Google Play store. "The offers stick around for MONTHS, and a lot of the current ones are for products I haven't heard of and/or can't get at my local grocery. The good news is that the app works. The bad news is that I never have reason to use it."
Curetti has said that Shopmium is more about "product discovery" than couponing. When you choose an offer, a full-screen promo for the product appears to let you learn more about it. So it stands to reason that many of the offers are products you might actually need to learn about – because you've probably never heard of them. As of this writing, there are a couple of offers available for Sara Lee products, but the rest are for lesser-known brands like Jacquet baked goods, Wild Selections seafood products and BACtrack breathalyzers.
The next time you're out grocery shopping, if you find yourself wondering why there are never any good deals on breathalyzers, why, now your wishes have been answered!
Shopmium has partnerships with more than 250 consumer packaged goods brands, but Quotient works with more than 2,000. So brands that currently run promotions on Coupons.com could be offered the opportunity to run additional deals on Shopmium. An infusion of well-known brands, combined with the backing of a well-established company like Quotient, could give Shopmium the shot in the arm it needs to become a viable competitor in the rebate-app space – and an app that you actually remember to open and use more than once in a blue moon.
For Quotient, Shopmium represents more than just a new platform to offer its brand clients. The app offers a trove of customer data, which is increasingly important to Quotient as it tries to diversify itself from its printable coupon roots. When you scan and send in your receipts, Shopmium (and now Quotient) knows where you shopped, what other items you bought, how many coupons you used, what time of day you shopped, even what kind of payment you used. It's all aggregated, non-personally identifiable information, we're promised. But it's valuable for brands, and also allows Quotient to be able to provide more personalized, relevant offers to you across all of its platforms.
Shopmium has plenty of room to grow, with about two million registered users worldwide, to Checkout 51's more than four million and SavingStar's six million (Snap by Groupon declined to make its user figures available). Ibotta, meanwhile, boasts more than 10 million downloads. As the largest independent rebate app, if Ibotta is concerned that another of its competitors is now backed by well-connected new owners, it's not showing it. Flush with $40 million in new venture capital, Ibotta recently announced plans to hire hundreds more employees, and move into expansive new office space in a downtown Denver skyscraper. "Our growth continues to be strong, with October already being our best month ever," Ibotta Vice President of Marketing Richard Donahue told Coupons in the News last week.
But Shopmium's new owners believe there's room for more than just one successful rebate app. "We believe there is a big opportunity in the U.S., where Shopmium is just getting started," Quotient CEO Steven Boal said in a statement. Like Coupons.com itself, and the Grocery iQ shopping list app, Shopmium will continue to operate as a standalone platform under the Quotient umbrella for the immediate future, Quotient spokesperson Tessa Chen told Coupons in the News. In time, she added, "we look forward to leveraging our brand relationships to expand Shopmium."
Acquisitions and consolidation are not always good for consumers. But healthy competition is. So if the Shopmium deal, and the other rebate-app acquisitions, result in stronger companies and greater competition, it could prove to be a very good thing for consumers. Especially if someday soon, you open your Shopmium app to find deals on food and household products that you actually use and have heard of. And maybe not as many breathalyzers.