Maybe Marley Coffee was onto something.
The coffee company raised a stink last month when it was shocked, SHOCKED, to learn that shoppers were combining its coupons with rebate offers from cash-back apps. While most companies would prefer that you not stack multiple offers to get a huge discount on their products, there's typically nothing preventing or forbidding you from doing it – despite the protests from companies like Marley, insinuating that you're doing something "illegal" or fraudulent.
But the tide may be starting to turn. One rebate app has now officially declared that combining coupons and rebates is verboten – and it plans to reject any submissions that don't comply.
Previously, Shopmium had included fine print on many of its offers, stating that they could not be used in combination with any other offers. Few users noticed, except in the relatively rare cases that their rebate amount was adjusted down, which could happen if you used a coupon and paid less out of pocket than the value of the rebate.
But over the past week, some users who didn't notice the tiny wording, were blindsided when their rebate requests were rejected altogether because they used a coupon when making their purchase.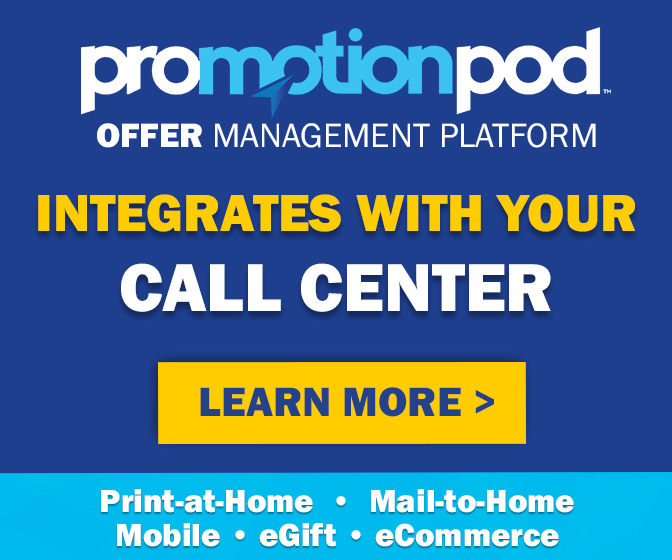 That's because the rebate app has now clarified and formally codified its anti-stacking rule, applicable to all offers, in its terms and conditions: "We do not allow coupon stacking! At Shopmium, we take into account coupons associated with your item's final line price. If you upload a picture of your receipt showing a Manufacturer or Vendor coupon applied to your eligible item, you will be asked to submit a different receipt." Several coupon bloggers also report that they've been contacted by Shopmium's owners, asking that they no longer promote deals that stack coupons and Shopmium offers.
So now, if you submit a receipt to Shopmium that shows a manufacturer's coupon was applied to a rebate-eligible item, your rebate won't be adjusted down – it will be rejected.
Shopmium, newly acquired by Coupons.com owner Quotient Technology, is the first of the current crop of rebate apps to institute and enforce such a policy. Only SavingStar makes any mention of the inadvisability of stacking offers, but it stops short of banning the practice outright. "SavingStar offers will work whether or not you combine them with other services' coupons, but they are not intended to be used this way," its terms and conditions read. "In the future, we may implement mechanisms to limit the combination of SavingStar offers with other manufacturers' coupons."
The only other major cash-back app to restrict the stacking of coupons and rebates was Endorse, at least before it went belly up in 2013. Unlike most other rebate apps, Endorse didn't refund you a set amount for each product purchased – it would give you a percentage off your purchase price. If you used a coupon, the value of that coupon was deducted from the item's selling price before the percentage discount was calculated.
But Shopmium is now the first to flat-out deny a rebate request if you used a coupon. Unless, that is, it doesn't know.
If your favorite store prints receipts that itemize the coupons you used, showing to which product each coupon applied, Shopmium will reject your receipt. But what if your coupons are just printed at the bottom of the receipt, without any indication what they were for?
Endorse came up with a complicated and convoluted solution – it would add up the value of all of the coupons you used, divide that total by the number of items you purchased, and deduct that amount from your rebate.
Shopmium hasn't said what it plans to do in that situation. And that's not the only portion of the new policy that raises more questions than answers. Stating that Shopmium offers cannot be combined with "other offers" implies that you're not allowed to double up and submit for a rebate from another app like Ibotta or Checkout 51, though there's certainly no way of enforcing that.
And in addition to the coupon prohibition, the terms state that the "final rebate amount takes into account any other special offers or coupons that are listed on your receipt and relate to the product. The rebate we offer cannot exceed the final price paid for the product and will be adjusted accordingly." That suggests that anything from store coupons, to retailer promotions, gift card deals or anything else that reduces your purchase price may allow Shopmium to adjust down the rebate so you don't get back more than you spent out of pocket.
Representatives from Shopmium and Quotient did not respond to requests for clarification or comment about the adjusted terms.
Much of the confusion and conflict about what is and isn't allowed in the realm of rebate apps, stems from the fact that no one has adequately defined exactly what rebate offers are. Are they like store coupons, or Target's Cartwheel, which explicitly can be combined with manufacturer's coupons? Or are the manufacturer-funded rebate offers the same as manufacturer's coupons themselves?
SavingStar used to call its offers "eCoupons" – and most shoppers know you would never be allowed to combine two manufacturer's coupons on a single item. Other rebate apps have promoted their offers as alternatives to coupons, without quite saying that you should only be using one or the other. And still other rebate apps seem entirely unconcerned about the possibility of stacking offers – Checkout 51, which is owned by the same company as SmartSource, specifically states that "you can earn Checkout 51 cash back in combination with any other coupon or discount unless otherwise stated." And Ibotta's terms make no mention of coupons whatsoever.
So it remains to be seen whether Shopmium will be the first of many to make such a change – or the only one. In the meantime, even five months after its purchase by the well-connected Quotient, Shopmium still has among the fewest offers of any of the major rebate apps. The new owner is beginning to ramp up the number of offers, so the new rules may be designed to placate manufacturers who might otherwise be hesitant to make stackable offers available.
Even worse than any potential consumer backlash the new restrictions may cause for Shopmium, though, is whether shoppers who've grown accustomed to seeing the same old offers and not bothering with the app, even notice the changes at all. Then again, news about the changes may end up encouraging some users to open the app for the first time in a while, and see what all the fuss is about. Already, this is the most that Shopmium has even been discussed here since Quotient first bought it.
When it comes to getting a lesser-used rebate app back in the spotlight then – it may well be that there's no such thing as bad publicity.