An increasingly contentious dispute over coupons has landed in a California court, as one of the country's largest grocers and one of the leading coupon providers point fingers about who's to blame for the abrupt end of a coupon program that never fully got off the ground.
The Albertsons grocery chain is suing Coupons.com owner Quotient Technology over their erstwhile partnership that went sour late last year. Quotient announced in November that it was "winding down" its support for digital coupons and promotions at Albertsons. That included Quotient's new In-Lane checkout coupons printed at the bottom of shoppers' receipts, for which Albertsons was the first customer, replacing the Catalina checkout coupons that its more than 2,000 stores used to offer.
At the time of Quotient's announcement last fall, neither company offered any details about what led to their split. But now, both have had plenty to say in court documents.
Albertsons filed suit in California Superior Court in Quotient's home base of Santa Clara County, just over two weeks after Quotient made news of their breakup public. Alleging breach of contract, Albertsons is seeking millions of dollars in payments it says Quotient still owes, as well as an unspecified amount of damages.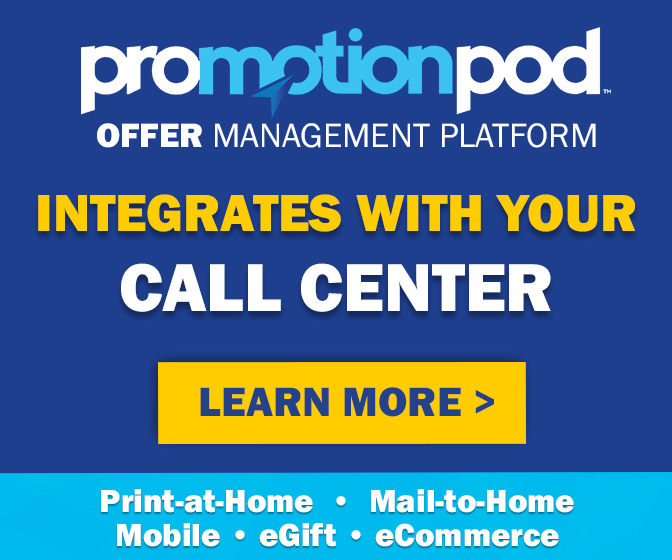 But both sides are blaming the other for the failure of the receipt-printed coupon partnership, and for prematurely pulling the plug on their deal.
When it came to their revenue-sharing deal, in which the two partners divided payments received from advertisers, "Albertsons held up its end," the retailer's lawsuit reads, "offering Quotient exclusive exposure to countless consumers who shop at the country's second-largest supermarket chain. Quotient, however, fell short."
Albertsons alleges that Quotient has "experienced consistent problems with its In-Lane Tool," and has "experienced much lower coupon realization rates – the rates at which coupons are redeemed by Albertsons customers – than would be needed to reach Quotient's profitability targets." As a result, "Quotient has never hit the annual revenue targets" and has failed to pay Albertsons some $5 million that Albertsons says it is owed.
Albertsons says it demanded payment back in May 2021, and when that payment didn't materialize, it informed Quotient it planned to bring an early end to the deal by the end of last year, later agreeing to postpone the end date until February of this year. Instead, Albertsons says Quotient countered by making the breakup effective almost immediately. "Instead of working cooperatively with Albertsons… to responsibly wind down the companies' relationship," the lawsuit reads, Quotient itself pulled the plug, giving Albertsons only two days' notice.
"Albertsons cannot and will not be forced into a position where it cannot provide coupon services for its customers and CPG's," an Albertsons attorney told Quotient in correspondence between the companies that was shared with the court. "We take any threat to our ability to provide these services extremely seriously."
In response to Albertsons' complaints, Quotient had quite a different story to tell.
Albertsons is at fault for the failures of its In-Lane coupon program, Quotient argued in documents filed with the court. "Albertsons has repeatedly failed to address technical issues on their end, and to enable In-Lane on its receipt printers," one document reads. "Indeed, since at least September 2020, Albertsons has disabled In-Lane services in all of its self-checkout lanes throughout all of its stores."
If the partnership failed to generate the financial return that Albertsons had expected, it's because "Albertsons' breaches have impaired Quotient's ability to generate revenue related to the provision of In-Lane services," Quotient alleged. "Due in large part to Albertsons' prior and continued technology failures, coupled with a lack of support for In-Lane, CPGs have shown little interest in purchasing In-Lane campaigns in Albertsons' stores."
Besides, "it was Albertsons who told Quotient that it was replacing Quotient" as its digital coupons and promotions provider, Quotient went on. So the precise end date of the partnership, it said, is immaterial. Given that Albertsons initially set the end date as December, and then February, "Quotient was left with no choice but to end the uncertainty and terminate the agreement" without delay. So, according to Quotient's argument, Albertsons' claim that Quotient left it in the lurch by ending the partnership with immediate effect, ignores the fact that Albertsons was the one who sought an early end to the partnership in the first place.
"Albertsons made a choice to breach the agreement by terminating early," Quotient concluded, "and now comes to this court to avoid the consequences of that choice."
Albertsons sought a temporary restraining order to prevent Quotient from ending the agreement early, which a judge denied. But Albertsons' quest for damages and back pay goes on, with the next case management court date scheduled for April.
This is now the second lawsuit Quotient is facing related to its Albertsons partnership. After Quotient convinced Albertsons to offer Quotient's In-Lane checkout coupons instead of Catalina's, Catalina sued last year, accusing Quotient of "engaging in illegal, predatory, below-cost pricing" to poach Catalina's clients. Quotient countered that Catalina was merely "fearing the impact of competition," and suing "in an attempt to keep Quotient out of the in-store coupon business and maintain its own stranglehold."
In the end, shoppers may be the real losers here, as they can no longer get Catalina coupons at Albertsons stores, and now they can't get Quotient's In-Lane alternatives either. "Coupons, and increasingly digital coupons, are a vital part of the shopping process for millions of Albertsons customers," Albertsons explained in a court filing. "This has been especially true during the difficult circumstances created by the COVID-19 pandemic. During the pandemic, Albertsons experienced the highest level of coupon use in its history as shoppers sought out value and discounts in light of unemployment and reduced salaries."
The pandemic, and the corresponding interest in coupons, isn't over yet. And neither is this coupon-related dispute between Quotient, its former partner, and its former partner's former partner. It's now up to the courts to help resolve these complicated coupon conflicts, once and for all.
Image source: Russ Allison Loar, CC BY-SA 4.0, via Wikimedia Commons