The coupons you receive at the register when you check out are now the focus of a legal battle between two of the coupon industry's biggest players.
Catalina, the longtime owner and operator of the coupon machines that print coupons at the checkout, has filed a lawsuit in its home base of Pinellas County, Florida against Quotient Technology. Quotient owns Coupons.com and recently launched a competitive "targeted in-lane promotions" service, where coupons similar to those offered by Catalina are printed at the bottom of your receipt.
Albertsons, a longtime Catalina client, switched to Quotient's checkout coupon service in 2019. Catalina's complaint alleges that Quotient won Albertsons' business – and is seeking to poach other Catalina clients – by "engaging in illegal, predatory, below-cost pricing" that has "harmed Catalina and the consuming public."
Catalina alleges that Quotient is offering an inferior product at below-cost pricing, to tempt retailers to switch from Catalina's superior offering. Catalina also accuses Quotient of misleading coupon providers into ending their business relationships with Catalina in order to sign with Quotient instead.
It all started in late 2018. In an agreement that was publicly announced early the next year, Quotient signed Albertsons as the first major retailer to offer its in-lane promotion coupons. The deal became official later in 2019, when Albertsons removed its Catalina coupon machines from thousands of Albertsons, Safeway, ACME, Jewel-Osco, Shaw's and other Albertsons-owned stores, and began printing Quotient coupons on its receipts instead.
But Catalina claims Quotient sealed the deal using underhanded tactics and predatory, anticompetitive pricing. "Quotient provided Albertsons with, among other financial incentives, $8 million in cash," the complaint reads. "This $8 million additional payment alone to Albertsons brought Quotient's offered pricing below its costs."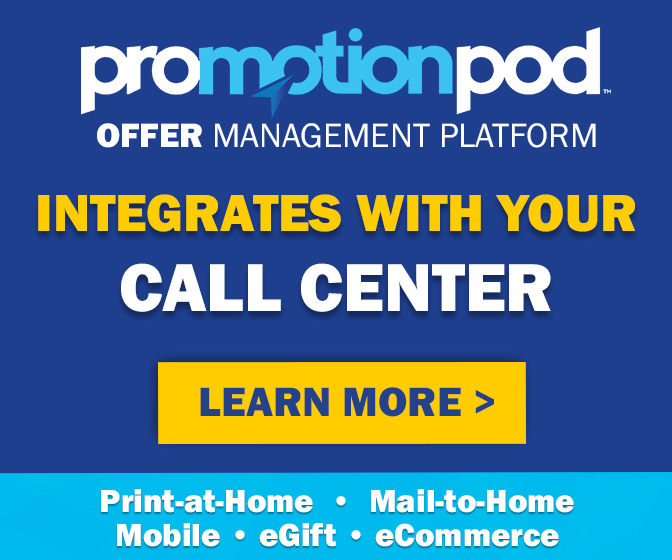 In addition, Catalina says Quotient used the Albertsons deal to mislead manufacturers into moving their coupon business from Catalina to Quotient, "suggesting that they were required to divert their business away from Catalina when in fact it was neither necessary nor in their interest to do so." Manufacturers contracted with Catalina could still have their coupons printed at other Catalina retail clients. But Catalina says Quotient contacted various consumer packaged goods (CPG) brands, suggesting that they would have to shift their entire couponing campaigns to Quotient in order for them to continue.
"These communications were misleading, because Catalina's contracts with its CPG customers were not specifically tied to Albertsons' business," Catalina argues. "CPG brands did not need to transition all of their business to Quotient just because Quotient unfairly and illegally obtained Albertsons' business."
Were it not for these anticompetitive tactics, Catalina alleges, Quotient's service would not be able to compete with Catalina on a level playing field. Catalina's checkout coupons, launched nearly four decades ago, "transformed the retail landscape," Catalina says. Quotient does not "have the infrastructure and technical capacity that Catalina has spent decades developing," the lawsuit states, and "Quotient's print-on-receipt coupons do not enjoy the same high redemption rates as Catalina's separately printed coupons, and thus do not result in either the same level of savings for consumers or the same level of sales and revenues for retailers and CPG producers."
Catalina's lawsuit alleges deceptive and unfair trade practices, unfair competition, interference with business relationships and other complaints. It's seeking a court injunction against further unfair practices, and unspecified damages.
Quotient declined to comment on the litigation, which comes just a week after it announced another major client, an unnamed "major chain drug retailer," which it says will begin offering its receipt coupons in the second half of this year. The retailer represents "the first drug addition to Quotient's growing in-lane retailer network, which we expect will expand further as Quotient continues to disrupt the status quo as a leader in transformation and consumer-driven innovation," Quotient VP of In-Store Solutions Henri Lellouche said in a statement.
"Unless stopped, Quotient could apply its predatory pricing playbook that it used with Albertsons to other retailers," Catalina's lawsuit states. Ultimately, Catalina says consumers will be harmed, as less competition will result in fewer coupons available at retail checkouts across the country.
So if your store currently offers Catalina coupons, the outcome of this litigation could help determine whether it continues to do so – showing that the competition for your attention and your business will continue, long after you check out.
Image source: Catalina