Coupons in the News will mark its tenth anniversary in the coming year. And how things have changed! This tenth annual look at the year gone by is quite different from the first, which was published back in 2012, and included stories about things that don't really happen anymore, like major printable coupon campaigns, price matching at Walmart, and a big counterfeit coupon bust in Phoenix.
Actually, about that Phoenix counterfeit case – that nearly decade-old incident actually took on new relevance this year, in a way few could have expected back then. As a result, one of the top stories of 2012 was again one of the top stories this year.
So before we welcome 2022, it's time to take a look back at what made news, what affected our lives and what impacted the coupon industry in 2021:
10. Stores cut back on coupons
The year wasn't a great one for coupon fans who discovered a couple of their favorite stores would rather they didn't use coupons there anymore. In January, the craft chain Hobby Lobby announced it would be discontinuing its popular weekly "40% off one item at regular price" coupon. The official explanation was that doing so allowed the retailer to "intensify our efforts to discount thousands of items every day… instead of providing a discount on only one item with the coupon."
The truth, which Coupons in the News exclusively revealed but Hobby Lobby never admitted, was that Hobby Lobby was compelled to withdraw the coupon as part of a court-approved settlement in a long-running legal dispute. The court approved new coupon phrasing that would clear the way for Hobby Lobby to reintroduce the coupon if it chooses to. So far, though, it hasn't.
Meantime, couponers who frequented Sprouts Farmers Market found that they weren't welcome there anymore. The natural and organic grocery chain's CEO sniffed that "those coupon clippers" are no longer Sprouts' preferred customers, as they'd rather cater to shoppers who appreciate their quality and everyday prices. "The coupon clippers," Jack Sinclair explained, "were interested in very low pricing" but they were "the wrong people coming into these doors."
Turns out the new strategy didn't bring enough of the "right people" into Sprouts' doors, either, as sales suffered dramatically. "We believe it will go in the opposite direction if we can get our marketing right and our execution right," the company's Chief Financial Officer said last month. Just don't look to "those coupon clippers" to help them turn things around.
9. Everything's a dollar (and a quarter)
If you bring a bunch of $1 coupons to Dollar Tree, you won't get a bunch of stuff for free anymore. Dollar Tree gave into inflationary reality – or threw away the greatest thing it had going for it, depending on whom you ask – by announcing it would raise most prices throughout the store from $1 to $1.25 in the new year.
The retailer said initial tests of the new prices had customers "excited" about "the additional offerings and extreme value we will be able to provide." But many shoppers and retail analysts aren't so sure. The move "could be one of the worst decisions made in retail in the last 50 years," retail analyst Scott Mushkin said, on par with the legendarily disastrous introduction of "New Coke."
Shortly after the pricing announcement, an activist investor group proposed replacing Dollar Tree's entire board of directors, and hiring the former CEO of Dollar General. So new prices at Dollar Tree may end up being just the first of many more changes yet to come.
8. One coupon conflict finally ends…
It was a behind-the-scenes battle that didn't necessarily directly affect couponers. But it was noteworthy nonetheless, in that it pitted two of the biggest coupon companies against each other, off and on, for the past 15 years.
Valassis and News Corp, respectively the owners and publishers of the Save and SmartSource coupon inserts when their dispute began, agreed to settle Valassis' $200 million antitrust lawsuit against News Corp, after an inconclusive jury trial in which Valassis argued that its rival illegally dominated the in-store promotions business, monopolizing the space with SmartSource-branded "blinkie" coupon dispensers, shelf displays, floor decals, shopping cart ads and other in-store promotions.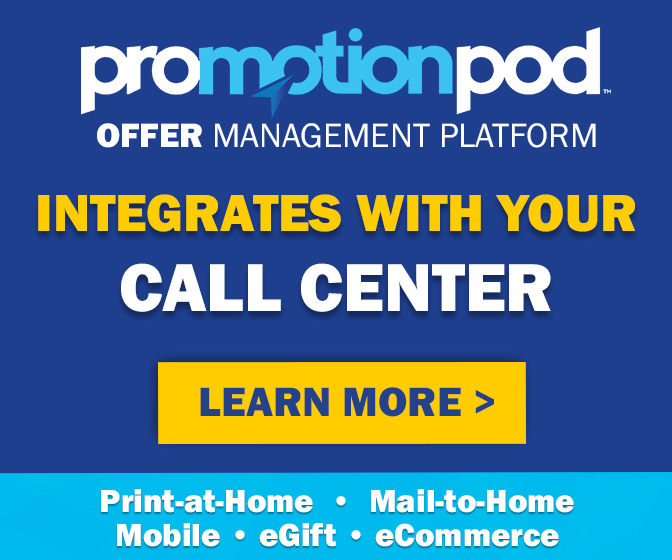 Terms of the settlement were not disclosed, though the closest News Corp came to offering details was in a recent regulatory filing, in which the company revealed that it spent $65 million in the third quarter on "higher employee bonus and equity-based compensation payments (and) payments related to one-time legal settlement costs." So depending on how big News Corp employee bonuses were, Valassis may have earned an eight-figure payout. What's not known is whether the settlement also allowed for greater competition in stores, which could open the way for other companies to offer their own in-store coupons and promotions. Regardless, after 15 years of litigation, it seems this long-running dispute may finally be over – for good.
7. …As new coupon conflicts begin
While those coupon companies' troubles may have been resolved, another coupon company is facing new troubles of its own. Coupons.com owner Quotient Technology is branching out from its legacy printable coupons, going all-in on digital and famously predicting the demise of paper coupons. But it's been a somewhat rocky transition.
First, Quotient's competitor Catalina sued, accusing the company of poaching Catalina's retail checkout coupon clients with a checkout coupon program of its own, in which coupons were printed at the bottom of shoppers' receipts. Quotient had high hopes for that program, signing up Albertsons and teasing that "a major chain drug retailer" would be next to offer the checkout coupons. But the Albertsons partnership came to an abrupt end, and the drug store deal never materialized.
On top of it all, a major investor is now pushing for changes, criticizing Quotient's "consistently poor performance," saying the company has "lost all credibility with investors" and suggesting that it might be better off selling off assets to competitors. Quotient countered that it has already made "meaningful change(s)" aimed at "long-term, profitable growth." Watch for this dispute to play out in the year to come, because after all, the only way a coupon company can continue to save you money, is by making money in the process.
6. Digital innovations introduced
Despite its troubles, Quotient is far from alone in envisioning a more digital future for coupons. A number of new innovations this year have moved savings opportunities from printed form, to your computer or phone.
Several companies have come up with a workaround to solve the problems that digital coupons good anywhere are difficult to distribute – and some stores, like Walmart, don't have digital coupon programs – by offering digital gift cards that essentially work like coupons. Ibotta, meanwhile, came up with its own workaround for Walmart's lack of digital coupons, by announcing a partnership in which Walmart will integrate Ibotta cash-back offers into its website and app.
Meanwhile, SmartSource's new owner Neptune Retail Solutions acquired marketing technology company RevTrax, a combination aimed at "accelerating the digital transformation" of the industry with new offerings like digital in-store coupons. And 60 years after printing its first coupon book for local restaurants and businesses, the Entertainment coupon company finally announced that it's going all-digital this coming year and retiring its big fat books for good.
All of this is on top of the continuing development of universal digital coupons. So paper coupons may not be disappearing altogether in 2022, as some have predicted. But the balance is tipping toward digital coupons more than ever.
5. Nowhere to go but up?
If you need any more evidence that digital coupons are gaining in popularity, consider the fact that figures released this year showed that digital load-to-card coupons have finally surpassed newspaper insert coupons for the highest share of redemption volume, for the very first time.
That was one notable fact in what was another rough year for coupons. For years, the number of coupons distributed, and the number of coupons redeemed, have been declining precipitously. And then the coronavirus pandemic came along, and the dramatic declines became even more pronounced. Last year, fewer coupons were issued than at any time in nearly four decades, while coupon redemption hit a low not seen in more than five decades.
The declines this year are not quite reversing, but they are slowing. Coupon distribution and redemption have still fallen, but at slower rates than before, raising the possibility that we may be hitting bottom. And with economic conditions becoming more worrisome for many, a couponing comeback in 2022 would be welcome news indeed.
4. Higher prices, fewer promotions
Of course, the problem with the current economic climate is that manufacturers are dealing with higher costs of their own. More coupons and lower prices would help consumers, but for many brands and retailers, fewer coupons and higher prices are helping their bottom line.
One after another, manufacturers of various consumer products announced this year that they'd be forced to raise prices for their products. And at least one manufacturer, Arm & Hammer owner Church & Dwight, said it had "reduced couponing and promotional spending" to help keep everyday prices from going even higher.
A survey conducted just last month found that 92% of manufacturers say they are planning to raise prices, or have already done so over the past year. And three-fourths of them plan to change their promotional strategies, including cutting back on coupons and in-store sales.
Normally, coupons and deals become more plentiful during tough economic times. But unfortunately, nothing about these past couple of years has been normal.
3. Where have the printables gone?
Back in 1996, "Supermarket Shopper" columnist Martin Sloane described "hooting for joy at the prospect of grocery coupons rolling off the Internet and onto my computer printer." A quarter century later, far fewer coupons are rolling onto anyone's printer.
SmartSource's print-at-home offerings were never exactly robust. But this year, they became nonexistent, as its owner decided to quit the printable coupon business, a year after its competitor, the former RedPlum, did the same. That left Coupons.com as the main source of printable coupons, but even they are shifting their focus to Ibotta-like cash-back offers and pushing printables to the back burner.
And when even printable coupon providers are looking beyond the format, that's saying something. Printable provider RevTrax released research this year that showed the rise in mobile browsing has corresponded with a decline in desktop printing. And Steven Boal, CEO of Coupons.com owner Quotient Technology, said this year that "paper coupons, which include print-at-home coupons, will go the way of the dinosaur and the dodo bird before too terribly long."
So what was once an exciting new technology, could become virtually obsolete just 25 years later – just like your pager, your PalmPilot and your DVD collection.
2. The "Queenpins" of coupons
The coupon industry was abuzz when word emerged a couple of years ago that a notorious 2012 counterfeit coupon case in Phoenix was going to be adapted into a big-screen comedy. Would it send audiences the wrong message about coupon fraud? Would it complicate the industry's efforts to educate the public about the seriousness of counterfeiting coupons? Would it treat coupon crime as a laughing matter?
Or would it quietly debut in a couple hundred theaters, shift to streaming online a few weeks later, and not make nearly as much of a splash as fans had hoped or critics had feared?
The filmmakers, genuinely nice and talented people who have produced acclaimed documentaries and tackled serious subjects, tried something new in making a comedy "inspired by" the true story of three Phoenix women involved in a multimillion-dollar counterfeit coupon ring. Studio STXfilms never released a box-office gross for the film, which had a limited theatrical release before heading to Paramount+ and Showtime.
But audiences generally liked it, giving it an average rating of 82% on the review-aggregation site Rotten Tomatoes. The critics, however, didn't, as evidenced by the average "Tomatometer" score of just 47%. "Lowbrow humor and inconsistent storytelling undercut Queenpins' talented cast, making this coupon-clipping comedy a disappointingly poor bargain," reads Rotten Tomatoes' synopsis.
And the coupon industry, which had rapid-response plans in place to counter any incorrect public perceptions about the film's message, and its questionably problematic happy ending, ended up mostly shrugging it off and moving on. No one had ever made a comedy about coupon fraud before. And now it's a pretty safe bet that no one is likely to try it again.
1. Coupon crime doesn't pay
It's not fictional coupon crime, but the real thing that ended up in the top spot in this year's roundup of coupon news – including one crime that was so audacious, it became a record-breaker.
That's not the way things started out this year, though, as a couple of major counterfeit cases came to disappointing ends. A Connecticut man who shockingly was able to deceptively acquire heavy-duty hologrammed and watermarked coupon paper in order to make and sell his own counterfeits, got little more than a slap on the wrist at his sentencing in May. A month later, Texas authorities proudly announced the discovery of a multimillion-dollar coupon fraud ring involving at least 87 suspects in 23 states – but they failed to mention that charges against three accused counterfeiters had been dropped, the other 84 "suspects" were just their customers, and the whole investigation was handed over to federal authorities, who court records indicate have yet to charge anyone.
But the coupon industry and federal prosecutors had much greater success in the case of Virginia Beach couple Lori Ann and Pacifico Talens, who were arrested and convicted for operating a $31 million counterfeit coupon scheme out of their home. At his sentencing in August, Pacifico Talens was ordered to serve more than seven years in prison, in what was then the longest sentence ever imposed in a counterfeit coupon case – a record broken the next month, when Lori Ann Talens was sentenced to serve 12 years. And together, they've been ordered to repay $31 million to the manufacturers whose coupons they counterfeited.
In Hollywood, a coupon crime story may conclude with a happy ending. But in Virginia Beach, two counterfeiters have learned that reality can be a lot harsher than fiction.
*  *  *  *  *  *  *  *  *  *
And there you have the top ten coupon news stories of the year. And if you have way too much time on your hands, you can review the top 100 coupon stories of the decade by reading ten years' worth of top ten stories if you're so inclined!
If not, no worries – after all, a new year is a time to start looking ahead rather than looking back. So be sure you don't miss any coupon news as it happens in the new year, by bookmarking this site, becoming a Facebook fan, following @couponinthenews on Twitter or subscribing to the daily emailed newsletter. And keep in touch with any comments, questions or tips by sending an email anytime.
Thank you for being a loyal reader, and happy 2022!
Image source: ccPixs.com