Perhaps the most notable news to longtime couponers is what the owner of SmartSource didn't announce. In a news release from Neptune Retail Solutions yesterday, highlighting new offerings that will help the company "revolutionize the in-store experience with breakthrough innovation," there was no mention of print-at-home coupons. Instead, as the company looked to the future, it eliminated a vestige of its past by quietly removing all remaining printable coupons from SmartSource.com.
"We are phasing out print at home from our portfolio," NRS Chief Marketing Officer Lori Bush told Coupons in the News. SmartSource's Canadian website features a lonely ad for P&G Everyday, while visitors to the U.S. SmartSource website are greeted with a message saying, "Sorry, there are no offers available at this time. Please check back periodically for new offers." But Bush confirmed there won't be any new offers. "We are not adding new PAH (print-at-home) coupons," she said.
Instead, NRS is focusing on a more digital future. The former News America Marketing came under new ownership last year, and the newly-renamed Neptune Marketing Solutions has mostly been keeping to itself, working behind the scenes to streamline and modernize the business that had long been centered around analog offers like newspaper coupon inserts, print-at-home coupons, and in-store tearpads and "blinkie" coupon machines.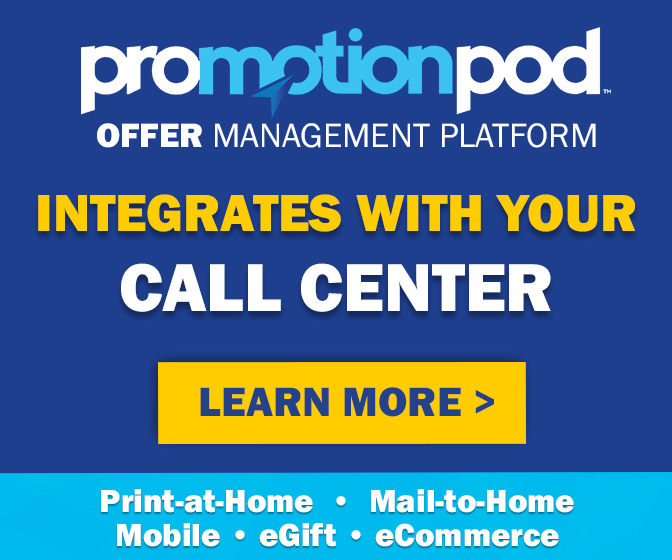 Now, the company is starting to open up about the results of its efforts. Last week, it proclaimed the completion of "a 14-month digital transformation" that involves "leveraging new digital technologies within the retail environment – creating an unparalleled omni-channel experience for shoppers." In short, the company has expanded or introduced several new in-store and at-home products that it says will give couponers more, and more convenient, ways to save.
First, NRS partnered with CVS last year to install signs on the shelves of more than 4,000 stores, to deliver personalized digital offers directly to shopper's ExtraCare cards. Last month, it expanded its "Connected Shelf" offerings to several retailers – shoppers just use their store's app to scan a code on a shelf tag, to unlock and load a digital coupon to their account. And full-sized digital in-store signage currently being tested at Kroger and other retailers will allow brands and retailers to do everything from advertise products and promotions, to offering in-store navigation assistance, to providing exclusive scannable discounts.
And even the good old-fashioned SmartSource free-standing insert (FSI) that you get in your Sunday newspaper is getting a digital upgrade. "A QR code is added into the FSI print ad, which upon scan, takes a user into a digital version of the offer in our owned and operated cashback app, Checkout 51," Bush explained. So shoppers will have more flexibility to choose how they want to save, either by cutting out a paper coupon or downloading a digital discount, while brands can get more detailed information about the habits and preferences of shoppers who are using their offers.
Left out amid all of this digital innovation, is print-at-home coupons. The ability to print out your own coupons from your home computer used to be pretty revolutionary in its own right. When SmartSource.com was launched more than 20 years ago, you could browse through the available offers, select the coupons you wanted, and they'd be mailed to you. "No need for you to download software (or) hook up fancy printers," shoppers were told.
In 2001, SmartSource began offering printable coupons, for those fortunate enough to have "fancy printers." And the company worked on upgrading printables over time, announcing a short-lived "eFSI," featuring printable versions of the coupons in its Sunday inserts, and later developing a new secure coupon printing solution that didn't require any custom downloads.
But SmartSource.com had been languishing recently, especially after the new owners took over last year and began shifting the company's priorities. Few couponers might actually miss the site now – many probably haven't even visited in a long time, since the few offers remaining on the site in recent months never seemed to change.
Now, nearly eight years after Catalina exited the printable coupon business by closing down its Coupon Network site, and a year and a half after Valassis quit offering printables on its RedPlum and RetailMeNot websites, SmartSource's decision to retire its printables leaves Coupons.com as the last of what was once the "big four" printable coupon providers. There are still successful companies like PromotionPod, Qples and RevTrax that provide individualized, brand-specific print-at-home coupons that are more targeted than offers in a generic coupon gallery. But for those who like browsing through a multipage, multibrand coupon gallery, Coupons.com is now the last major provider that offers one.
For now, that is. Steven Boal, the CEO of Coupons.com owner Quotient Technology, told Coupons in the News earlier this year that print-at-home coupons "will go the way of the dinosaur and the dodo bird before too terribly long". It's a prediction he stood by earlier this month, as Coupons.com began emphasizing its digital cash back offers over its printables.
Quotient, incidentally, is also predicting the end of paper coupons altogether. "We expect digital coupons to completely replace the traditional print free-standing insert (FSI) in 2022," a recent Quotient publication stated.
So as Neptune Retail Solutions looks toward a more digital future, could the printed SmartSource coupon insert be next to go? Only NRS can say for sure.
"With the rapid increase in consumer adoption of new mobile technologies, it's critical that we invest in innovative NRS solutions," Bush said in yesterday's announcement about the company's "breakthrough innovations."
So remember that the Sunday newspaper insert and print-at-home coupons were once groundbreaking inventions, just as scan-to-save shelf tags are today. For every longtime couponer who mourns the demise of a favorite old format, there are newer couponers cheering the introduction of new digital savings opportunities. It just goes to show, once and for all, that the only constant in the coupon industry is change.