The good news is that there are more different ways to save on your groceries, personal care items and household products today than ever before. The bad news for more old-school couponers is that at least one savings method may fall by the wayside as a result.
Less than a year after introducing Cash Back Offers as an alternative to its existing digital and printable coupons on the Coupons.com app, owner Quotient Technology has now introduced Cash Back Offers to the Coupons.com desktop and mobile websites as well. For now, print-at-home coupons, for which Coupons.com has long been known, are still front and center. But with the rollout of cash back now complete – that could change in the not-too-distant future.
"The expansion of National Rebates to desktop and mobile web allows access to valuable cash back offers in any way a consumer chooses — app, desktop or mobile web," Quotient announced this morning. "With cash back offers, consumers have greater flexibility to save at any store in the U.S."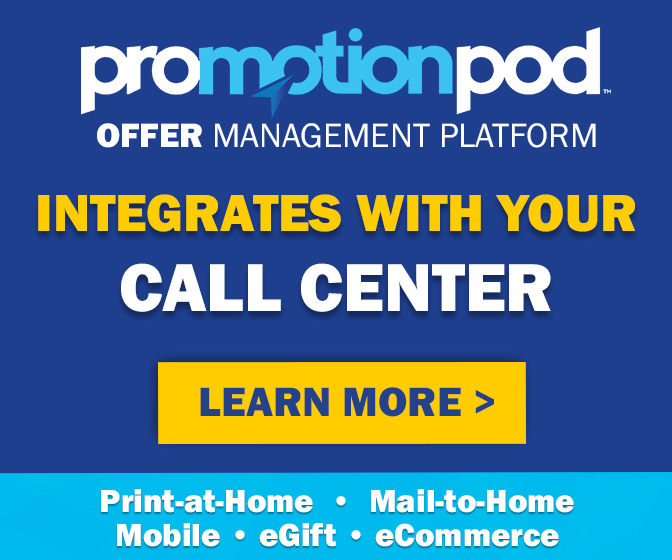 There was no mention in the announcement about the future of print-at-home coupons. But Quotient had previously made its position on printables pretty clear. They "will go the way of the dinosaur and the dodo bird before too terribly long," Quotient CEO Steven Boal told Coupons in the News earlier this year.
Quotient first introduced its National Rebates, or Cash Back Offers, last October. The idea was to merge the features of the Quotient-owned SavingStar rebate app, with Quotient's existing Coupons.com offers. The combination meant you could choose to print out a coupon, or load a digital version to your store loyalty card, or scan your receipt after a purchase to claim your discount in the form of cash back, with no minimum balance required to cash out.
Many retailers don't accept printable – or any type of paper – coupons if you order online for pickup or delivery. Some retailers, like Walmart, don't accept digital coupons. And other retailers accept digital coupons but work with a different provider than Quotient. So offering cash back as an alternative to coupons allows shoppers to save however and wherever they want, while allowing Quotient to be the one providing those offers to shoppers however and wherever they shop.
It's great news for shoppers who are looking for new and more convenient ways to save. But for those who prefer their coupons to be more physical and tangible, the expansion of paperless offers is likely to come at the expense of printed coupons.
"Everything we do at Quotient is about providing value. We want to offer consumers the safest, most convenient way to save, and that's anchored by digital solutions that don't require shoppers to use paper coupons," Boal told Coupons in the News back in March. Coupons.com began more than two decades ago as a more convenient alternative to Sunday newspaper coupon inserts, allowing you to print out the coupons you wanted, when you wanted them. "We are in a much different world now, however," Boal said. "The future isn't in physical coupons – it's in digital… And as the world continues to evolve, we will remain on the cutting edge, providing consumers with innovative solutions every step of the way."
So while print-at-home coupons are still available on Coupons.com, and Quotient has given no specific timetable on how long they will remain, the expectation is that they will eventually be pushed aside by Quotient's expansion of paperless offers. "The short answer is yes," Boal said when asked if Quotient's Cash Back Offers will ultimately take precedence over, or eventually replace, Coupons.com's print-at-home offers. "Paper coupons, which include print-at-home coupons, will go the way of the dinosaur and the dodo bird before too terribly long."
While there's no specific indication of any linkage, the timing of Quotient's rollout is noteworthy. It comes right on the heels of Walmart's announcement of a new partnership with Ibotta. Walmart has long resisted offering digital coupons, like the ones provided by Quotient. So, as something of a workaround, Walmart will now integrate Ibotta's cash-back offers into Walmart's own website and app, allowing Walmart shoppers to earn cash back for buying specific products, which they can apply toward discounts on future Walmart purchases.
So Quotient's announcement today is something of a reminder that it offers cash back, too. And while its digital coupons aren't available for Walmart purchases, its Cash Back Offers are. In addition, Cash Back Offers allow Quotient to offer more creative, customized deals like "one-or-many" offers that give you cash back for purchasing multiple items from the same brand in "one or many" shopping trips. And the platform gives brands better control over their offers, with what Quotient calls "industry-leading anti-stacking controls," which guard against the "risk of consumer use of multiple offers."
So Coupons.com may have made a name for itself back in the day, by offering coupons you could print yourself. But now, with the expansion of cash back options as an alternative to coupons, the very name "Coupons.com" may not be relevant to a modern shopper who prefers cash back offers to using coupons at all. That said, "coupons remain an important feature to our customers and we will continue to support them and provide value to them in any way we can, and that includes cash back," Boal said. "Our commitment to coupons has not changed, and will not change."
But with paper and print-at-home coupons expected to "go the way of the dinosaur and the dodo bird," the introduction of a new way to save will mean the eventual retirement of an old way. Call it the price of progress. It was in July of last year when Boal predicted that "the printed coupon will be gone in 18 months." That was 12 months ago. So for paperless coupon fans, savings options are expanding like never before. For old-school printable coupon fans – the clock is ticking.