Will SmartSource start offering more printable and digital coupons – and fewer, if any, printed coupon inserts or in-store coupon machines? Will Checkout 51 ever go receiptless, or expand into new categories?
We may find out soon, as the owner of those two brands, and others, is about to come under new management.
Nine months after announcing that it was exploring a potential sale of its News America Marketing division, News Corp has announced that it will indeed be selling the business, to private equity firm Charlesbank Capital Partners.
The $235 million transaction is in keeping with News Corp's stated desire to streamline its operations and focus on its core business of publishing – from newspapers like the Wall Street Journal and New York Post, to books via its HarperCollins division. News America once fit in nicely with the rest of the News Corp family, with its focus on paper coupon inserts delivered via printed newspapers. But News America had become something of a drag on the company in recent years, reflecting a steadily weakening demand for printed newspapers and coupon inserts. "Frankly, the company's balance of revenues have shifted from being a newspaper insert company to being more of an in-store marketing company," News Corp CEO Robert Thomson told investors this past February. "The latter is certainly a profitable business, but not core to our competencies."
News America's new owner is one that specializes in acquiring and turning around "non-core corporate divisions of public companies," and then flipping them for a profit. Its wide variety of current holdings include consumer brands like Del Taco restaurants and Rockport shoes, along with health care, industrial and business services companies like the test prep company Princeton Review. "Charlesbank seeks out businesses in transition," the firm states. "Our involvement in an investment ideally lasts five or fewer years." So chances are, once Charlesbank makes some changes to News America and puts it on solid financial footing, the company will once again find itself under new ownership in a few years or so.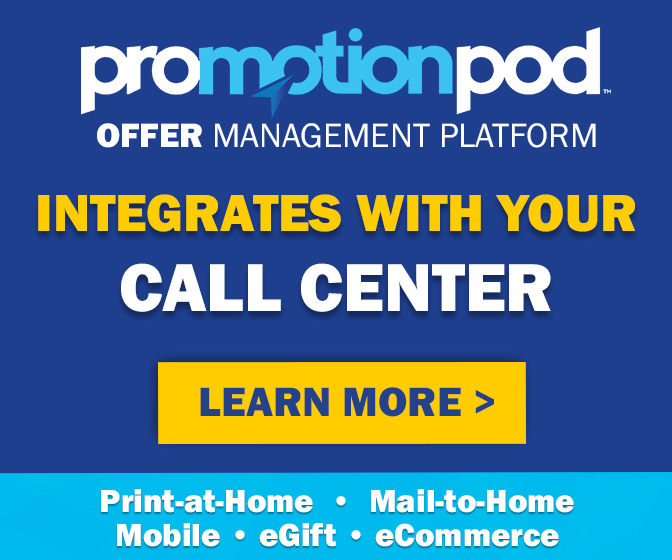 And what will the company and its offerings look like then? A Charlesbank spokesperson declined to comment on its plans for the company, or offer any specifics beyond what it said in a prepared statement announcing the sale. "We are excited to be acquiring NAM and look forward to working with the management team, employees and partners to further build this business and significant brand," said Brandon White, Managing Director of Charlesbank. "We are committed to investing the resources required to enhance NAM's growth."
For its part, News Corp has continually downplayed News America's legacy as a paper coupon publisher. "When NAM was established, it was dependent on the distribution of coupons via newspaper inserts," Thomson said in a statement. "But, in recent years, the in-store and digital segments have expanded substantially. The continued strong performance of supermarkets and consumer goods, both core clients of NAM, suggests that the company will have a successful future under its new ownership."
And given what Thomson has long cited as the main reason for News America's underwhelming performance – a "continued weakness in freestanding insert products," which is to say, its SmartSource coupon inserts – that part of the business might be the first place Charlesbank looks as it seeks to cut costs and improve the company's performance.
In contrast, another part of the business Charlesbank might focus on, is one where News America is already strong – and Charlesbank could help to make it even stronger. With SmartSource-branded coupon machines, tearpads, shopping cart signs, floor decals and more, News America already dominates the in-store marketing business (which has led to a couple of ongoing lawsuits accusing the company of monopolizing the space – potential legal liabilities for which News Corp says it will retain responsibility even after the sale). In a fortuitous potential piece of corporate synergy, Charlesbank also owns Vestcom, which makes shelf tags, some of which can be configured so shoppers can scan them to download digital coupons. That's a capability News America could build upon under its new ownership.
So its current owner's lack of enthusiasm about coupon inserts may not bode well for fans of News America's printed offerings. But its new owner could provide the shot in the arm News America needs to step up its digital game. SmartSource's printable and paperless offerings have long been lacking, as compared to what its competitors offer, while Checkout 51 has been running behind in offering innovations like the clipless, receiptless discounts that its larger competitor Ibotta has.
"We feel confident that the company will exceed the expectations of customers, employees and suppliers in the months ahead," White said. Time will tell whether it will ultimately exceed the expectations of consumers as well.