Would you like to be able to use your phone to download digital coupons directly from signs on the shelves of your local grocery store? Well, sorry, because according to the inventor of that technology, you'll likely have to settle for grabbing paper coupons from SmartSource blinkie machines instead.
The consumer marketing company Insignia Systems says News America Marketing, the owner of SmartSource, is standing in the way of Insignia's efforts to bring its coupons and promotional services into stores. So Insignia has filed a new lawsuit against its larger rival, eight years after collecting a $125 million settlement in a similar dispute.
"For over a decade, News has acquired and maintained a monopoly in this market," which makes it "unlawfully difficult for competitors to compete," the lawsuit alleges.
In addition to publishing SmartSource-branded Sunday coupon inserts, News America is well-known for its in-store promotions – SmartSource blinkies, shopping cart ads, shelf and floor graphics, product displays and more. But the company has been hit with a number of lawsuits over the years from competitors who claimed News America was locking brands and retailers into exclusive contracts and strong-arming everyone else out of the business, harming competitors and shoppers who might benefit from a little more competition in the grocery aisles.
Insignia offers coupon tearpads, hangtags and in-store advertisements (pictured above) similar to those offered by News America. It also offers some innovations that it says News America doesn't.
"Insignia has led the industry in developing innovative digitally-integrated signage and coupon promotion signage" which allows shoppers to access branded content and download digital coupons with their phones, the lawsuit explains. Earlier this year, Insignia says it "was in late-stage negotiations with a major retailer on a distribution contract for this signage. However, News swooped in to torpedo the deal."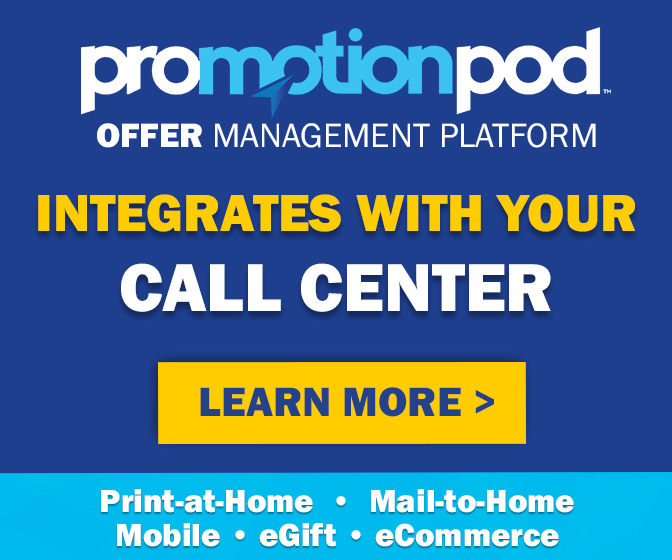 Insignia says News America signs clients to exclusionary contracts that forbid them from doing business with anyone else. Many of those contracts automatically renew, so as not to give clients an opening to consider other offers. And Insignia says News America threatens breach of contract litigation against anyone who does consider doing business with a competitor.
As a result, Insignia says News America is the only company that offers in-store coupons and promotions in all national drug store and dollar store chains, and it is the exclusive provider to most major grocery chains including Kroger, Albertsons, Publix and Winn-Dixie. In total, News America controls "97% of the market. Its only remaining competitor, Insignia, will have an approximate 3% share," the lawsuit states. "This is an unheard-of level of consolidation."
In addition to harming Insignia and other would-be competitors, Insignia argues that "News's illegal activity has also harmed consumers who purchase goods at grocery stores, drug stores, and dollar stores by reducing price and quality competition… restricting in-store advertising innovation and the types of information available to consumers, and causing (clients) to pay higher prices which are passed on to consumers."
Insignia first sued News America on similar grounds in 2004. Valassis, which once offered in-store advertisements and coupons of its own until it says it was forced out of the business, filed its own lawsuit against News America in 2006. News America settled that case in 2010 for $500 million, and settled with Insignia in 2011 for $125 million.
But Valassis sued again in 2013, claiming that News America never changed its behavior after settling the first case. That dispute is still ongoing. And now Insignia, too, has sued again, saying that not only has News America not changed its tactics, but its conduct has gotten worse.
"Why does News continue to engage in illegal conduct despite these lawsuits?" Insignia asks in its newest lawsuit. "Because it is extremely lucrative."
Insignia is seeking an unspecified amount of damages, and an end to News America's strong-arm tactics. With hundreds of millions of dollars' worth of business at stake, the outcome of this case could help determine whether there will be more innovation and competition in the In-store couponing and marketing business – or whether, in the effort to save you money, a single company will be the only one making any money.
Image source: Insignia Systems