The owner of the SmartSource coupon inserts, the Checkout 51 rebate app and more, may not be their owner for long. And if the company proceeds with a potential sale, there's no telling what a new owner might do with them.
News Corp has announced that it is "actively evaluating strategic options for its News America Marketing business," which "includes exploring a potential sale".
While News Corp is best known in the U.S. for its news publications like the Wall Street Journal and New York Post, News America Marketing has been the coupons-and-promotions arm of the company since it distributed its first coupon insert (later branded as SmartSource) more than 30 years ago. Over time, News America branched out into printable and digital coupons, in-store marketing, and digital rebates through its 2015 acquisition of Checkout 51.
At one point, News America was a star performer for its parent company. But times have changed.
As newspaper subscriptions have declined in recent years, so too has the reach of the Sunday coupon inserts. You may find more of them in freebie local weeklies, in your mailbox or tossed in your driveway these days – all the better to prop up those circulation figures – but there's far less demand for paper coupon inserts in the Sunday newspaper as there was back in pre-digital days.
So News America Marketing has been a laggard for News Corp lately. Quarter after quarter, the company has reported declining revenues in its News America division, due in large part to "continued weakness in freestanding insert products" – i.e. its SmartSource coupon inserts.
"We expect continued challenges at News America Marketing, mostly related to the (freestanding insert) advertising. We will continue to seek cost efficiency to streamline the business," Chief Financial Officer Susan Panuccio told investors earlier this year.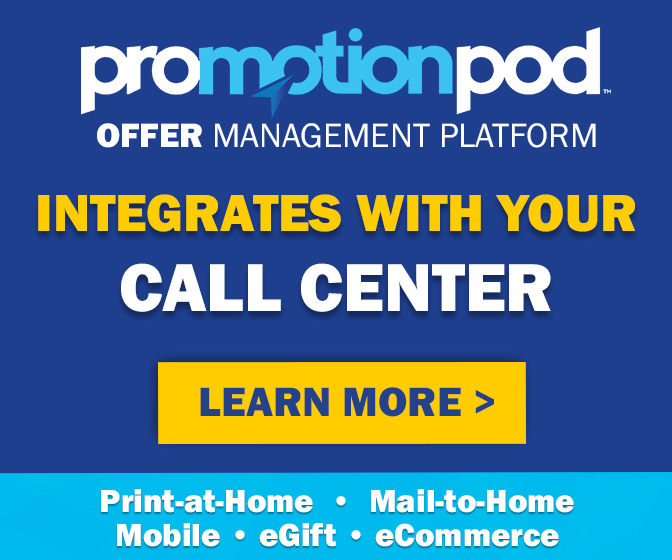 Now, the effort to "streamline" News America may result in an outright sale of News America – coupon inserts, blinkie machines, in-store advertising, Checkout 51 and all – to a company that may or may not want to retain the revenue-challenged coupon insert portion of the business.
In a news release yesterday that seemed to double as a sales pitch to interested buyers, News Corp played down News America's coupon inserts and emphasized its more modern offerings.
"Candidly, the NAM business has been transformed from one based on newspaper inserts to one of the leading in-store marketing companies in the U.S., with a growing digital component and an expanding array of tech partners," News Corp CEO Robert Thomson said. "NAM is a crucial player in the digital evolution of retail media and an innovator in in-store marketing."
Oh, and it also publishes good old-fashioned coupon inserts.
It's easy to dismiss printed coupon inserts as relics, in this age of digital coupons and rebate apps. But paper coupons that are regularly delivered directly to millions of consumers' doors are still arguably the most effective – and cost-effective – way for brands to get their message out to the broadest possible audience. It's why newspaper insert coupons still represent 90% of all coupons distributed and a third of all coupons redeemed – the largest share of all coupon types.
But News Corp is looking to "optimize its portfolio" by focusing on its core businesses, as opposed to coupons and promotions. It may be unsettling news for couponers, but investors and analysts are applauding the announcement, with the company's stock price rising on the news and one analyst with JPMorgan saying a potential sale would be a smart move, since News America represents a "negligible" strategic fit with the rest of the company's businesses.
News Corp cautioned that there's no guarantee its "strategic review" will result in a sale of News America, though it didn't say what the alternative might be – shrugging and saying "never mind", and continuing to run News America as is? Or paring down the business to focus on the more profitable digital and in-store marketing aspects at the expense of printed coupon inserts?
So a sale could represent News America's – and SmartSource's – best chance for the future. It will be up to a potential buyer to decide whether printed coupon inserts will be a part of that future.