In three and a half years of publishing, Coupons in the News reached a milestone in 2015, printing and surpassing its 1,000th article.
That's a whole lot of news about little pieces of paper that save you a few cents at a time on your groceries.
Many of those stories weren't reported anywhere else. So if you're a regular reader, count yourself among the most knowledgeable coupon enthusiasts around.
And the news keeps on coming. This year alone, the site featured 266 stories about coupons, the consumers who use them, the manufacturers that issue them and the stores that accept them. If you missed a few, or just want to reminisce about the year gone by and look ahead toward the year to come, here's our fourth annual look at the top coupon-related stories of the past year.
10. Read the fine print!
Gone are the days when the fine print on coupons was limited to "one coupon per purchase" and a redemption address. Now it's gotten a lot lengthier and more complex, in an effort to discourage misuse – and sometimes to cover a company's own behind.
This year, Procter & Gamble added "Void in Puerto Rico" wording to its coupons, and some other manufacturers followed suit. Some Puerto Rican couponers were furious and threatened boycotts – until it was pointed out that those coupons are not actually distributed in Puerto Rico, so couponers there have no legitimate reason to complain. The wording, it turns out, was a backdoor way to help thwart the sale and redistribution of coupons, which the industry has long tried to prevent.
Kimberly-Clark's new fine print this year was a bit sneakier, suggesting that the sale of coupons could cost you millions and land you in the slammer. The company's coupons warn against "reproduction, alteration, proliferation, or sale of this coupon", with bold red print stating that "civil and criminal penalties up to $2,000,000 and/or imprisonment may apply." Technically speaking, counterfeiting qualifies for those penalties, while the "sale of this coupon" does not. But it "may", at least according to Kimberly-Clark. Whatever it takes to keep coupon sellers on their toes.
But it was GlaxoSmithKline that really bungled its fine print this past year. The company decided to add federally-mandated wording from its prescription drug coupons, to all of its coupons – informing its customers that they couldn't use a coupon for Tums or Sensodyne toothpaste if they were government beneficiaries, or over the age of 65. The overly cautious move caused a huge backlash, and the company finally backed down and removed the new wording a few months later. So seniors can once again save a buck on their Sensodyne – as long as the controversy didn't cause them to swear off the company's products altogether.
9. "All You" is "all gone"
For a magazine all about coupons and saving money, written for couponers, and filled with coupons, angering its own coupon-providing advertisers was probably not the best move. "All You" magazine came under fire from the coupon industry in March, after publishing an article suggesting that people buy coupons online. Coupon industry groups opposed to coupon reselling demanded a retraction.
What they got instead, was the end of All You itself. The magazine's publisher announced in October that it was pulling the plug and ending publication of All You at the end of the year. By then, advertisers had already fled – the last issue of the once coupon-filled magazine contained not a single coupon at all.
8. Coupons get better, and worse
It was another good news, bad news year when it comes to the attractiveness of the coupons available in 2015. Final year-end figures will emerge in the coming weeks, but by the year's midpoint, coupon values were way up, while redemption was way down.
Why? Because couponers aren't swayed by value alone – the coupons still have to be redeemable for things shoppers actually want to buy. And a greater proportion of coupons this year were for nonfood items. So if you use coupons, you can save a lot of money on paper towels, toothpaste and cleaning products – but just try feeding that to your family.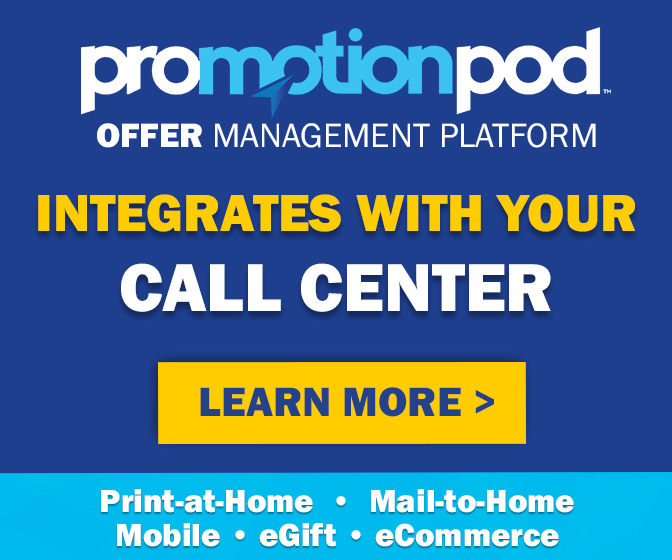 7. Stop that newspaper thief!
The theft of Sunday newspapers, in order to get at the coupons inside, has always been a problem. And this year was no exception. There was the New Mexico woman caught on camera stealing stacks of newspapers from a gas station. A North Carolina woman was caught swiping papers from a convenience store, right in front of several witnesses. An unknown suspect stole papers from a Michigan Walgreens. And three people in Massachusetts were charged with stealing hundreds of newspapers, then leading police on a high-speed chase in the middle of the night.
But the big catch this year, was a South Carolina quartet arrested in April. They didn't bother stealing newspapers – they're accused of going straight to the source, stealing coupon inserts directly from the local newspaper distribution facility. They're due to go to trial sometime in 2016. So if you've ever wondered how some coupon resellers get their hands on so many inserts – that's one way.
6. Cash-back apps are a booming business
The notion of scanning your grocery receipt on a smartphone in order to get a rebate on your purchases might never have occurred to you just a few years ago. But now it's a big business – and getting bigger. And this was the year that coupon companies decided they wanted in on the action.
SmartSource owner News America Marketing bought Checkout 51 in July. And a few months later, Coupons.com joined in the fun by purchasing Shopmium.
The buyouts were perceived as a sign that these newfangled savings apps have gone mainstream. But participating manufacturers still aren't quite sure what they're getting into. Coupon industry groups are studying the apps, their redemption processes and their loopholes in order to make some best-practices recommendations in the new year. Scanning receipts, they worry, can be a lot more problematic and introduce more possibilities for fraud, than scanning coupons.
But scanning receipts may be just an interim step. Once mobile payments and e-receipts become the norm, rebate apps may be more easily integrated into the payment and redemption process. And then, the app makers hope, rebate apps – and not coupons – may become the norm as well.
5. No download? No problem!
Printable coupons have seen better days. Prints and redemptions are down sharply, so coupon providers are working to keep their printable business afloat, by making coupons easier to print.
For years, the biggest stumbling block for many would-be printable coupon users was that printing coupons required proprietary, sometimes-clunky downloads. Many people couldn't figure out how to print from home, not to mention trying to print from work, from public computers or from their phones.
So this was the year that two big printable providers worked to change that. First, SmartSource introduced a secure, PDF-based print solution that doesn't require any special download at all. Then, Coupons.com followed with its own version, texting users a code that allows them to print without any special coupon-printing software.
With printable coupon use on the decline, making coupons easier to print might help to keep them alive – for at least a little while longer.
4. Big buyouts
Albertsons closed on its purchase of Safeway. Dollar Tree finalized its purchase of Family Dollar. Grocery owners Ahold and Delhaize agreed to merge, Kroger agreed to buy Roundy's, Staples is trying to buy Office Depot, and Walgreens wants to buy Rite Aid.
They were all big stories in the business world, but big news for shoppers and couponers too. Proponents like to talk about cost-saving synergies that will result from such deals, but combined companies can also mean revised policies, closed stores, fewer choices and less-attractive deals.
Especially when big buyouts go terribly wrong…
3. Big bankruptcies
One of the year's biggest buyouts brought about one of the year's biggest bankruptcies. Haggen swooped in to buy 146 stores that Albertsons and Safeway were required to divest, in order for their merger to be approved.
And almost immediately, Haggen had problems. Shoppers stayed away, Haggen struggled, closed stores, sued Albertsons – then went bankrupt. Coupons in the News broke several stories in the Haggen saga, including Albertsons' plans to buy back dozens of stores, and Haggen's plans to seek buyers for all of its core stores. And this list is still the most comprehensive look anywhere, at the status of all current and former Haggen stores.
This list, meanwhile, is a continually updated look at the status of each store once operated by A&P, which also went bust this year. A&P's demise ended the storied history of what was once the world's most successful and powerful retailer.
And Fresh & Easy could never be described as powerful or successful. Many said the small-format store was a bad idea from the start. So the only real surprise when it declared bankruptcy and went out of business this year, was that it took eight years for it to finally happen.
2. To catch a counterfeiter
The fight against coupon counterfeiting can sometimes seem like a losing battle. Counterfeiters continue to create fake coupons faster than retailers and manufacturers can stop them, costing the industry hundreds of millions of dollars a year.
So it was a major win for the industry this year, when investigators nabbed a coupon counterfeiting kingpin.
In May, 30-year-old Beau Wattigney of New Orleans was charged with creating more than a million dollars worth of counterfeit printable coupons, and selling them on the shadowy Silk Road online marketplace.
So his buyers saved a lot of money – but Wattigney will be the one to pay the price. He pleaded guilty in July, and is due to be sentenced in January.
1. Ditching the glitching
Counterfeiting may be the most egregious form of cheating while couponing, but intentional misuse costs the industry millions as well. So it's no longer enough for manufacturers to hope that coupon users will do the right thing, or that cashiers will ensure that coupons are used properly.
Instead, this was the year that the coupon industry fought back – on several fronts. Now, so-called coupon "glitchers" are on notice, that taking advantage of "glitches" to use coupons on items for which they're not intended, can get you thrown off Facebook, prevented from using certain high-value coupons – or even arrested.
With many glitchers sharing their finds on social media, industry investigators continued and broadened their work with Facebook that began last year. Glitch groups have been deleted, and now even individual users have had their accounts suspended or deleted. All year long, there's been a regular "purging" of the most flagrant offenders.
Coupon issuers have been working to make their coupons more difficult to abuse as well. Procter & Gamble closed a loophole on its Crest White Strips coupons, that glitchers had long used to buy inexpensive toothpaste at a big profit. And Hydroxycut maker Iovate Health Sciences took the rare step of immediately invalidating all of its frequently-abused coupons.
And then there was the Family Dollar coupon glitching story – one of the most-read Coupons in the News stories of the year. In June, police in Tennessee announced they were looking for two suspects who purposely used coupons on the wrong items, in order to get hundreds of dollars worth of products for free. The story spread far and wide among glitch groups, many of whose members were either shocked, or outright refused to believe, that not only was glitching frowned upon by the industry and by Facebook – but could result in criminal charges as well.
*  *  *  *  *  *  *  *  *  *
So those are the top Coupons in the News stories of 2015. And these only scratch the surface of all the coupon, grocery and retail news items published here over the past year. So be sure to stay in the know, by visiting every day in the year ahead.
And if you haven't already, please consider becoming a Facebook fan, following @couponinthenews on Twitter or subscribing to our email newsletter so you'll never miss the latest news.
Thank you as always for reading, and see you with more coupon news in 2016!