A recent effort to crack down on newspaper coupon insert thefts has produced its first results. Four South Carolina residents have been arrested and charged in connection with a scheme to steal coupons from the local newspaper, and sell them online.
The Spartanburg County Sheriff's Office says 33-year-old David Ray Griffin and 42-year-old Charles Markell Tucker were caught Sunday during an undercover operation, taking coupon inserts from the Spartanburg Herald-Journal distribution facility. And it apparently wasn't even an inside job – investigators say the two men were seen the past two Sundays, just driving up and walking into the building via the loading dock.
According to the police incident report, investigators "observed both males walk up and down the aisles in the coupon room. They surveyed the coupons and when done, (Tucker) cut the plastic wrap from one of the coupon pallets. He then grabbed a plastic bag and filled it with coupons."
The two men allegedly brought a whole box full of black plastic trash bags to carry their coupons. As they left with their loot, investigators reported seeing a car pull up. That car was driven by 26-year-old Lea Bishop, who allegedly tried to take off when she saw police.
Griffin and Tucker were arrested on site and charged with two counts each of second-degree burglary and larceny. As part of their investigation into Bishop's suspected connection to the men's activities, police searched her home. Inside, according to the police incident report, they found "large black plastic bags full of coupons" and "coupons all over the living room," as well as "numerous items on shelves – laundry soap, toothpaste and a lot of toiletries."
Turns out Bishop and her husband, 27-year-old Jacob Bishop, were allegedly selling coupon inserts on social media, and sharing a percentage of the profits with Griffin and Tucker. The couple was arrested Tuesday and charged with two counts of receiving stolen goods and three counts of accessory after the fact to a felony.
Not only that, but Jacob Bishop is out of a job. He worked as a detention officer for the county sheriff's office, and resigned upon his arrest. All four suspects are currently out on bond.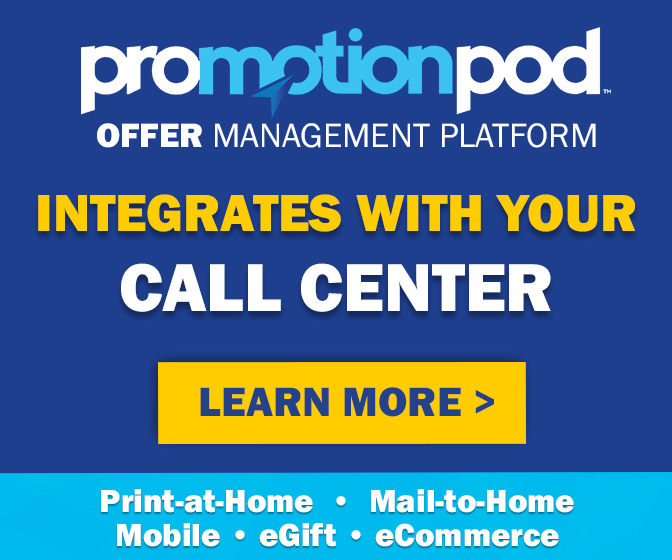 The four arrests are believed to the first since newspapers across the country, together with the publisher of the SmartSource coupon inserts, began offering rewards for information about coupon insert thefts late last year. The sheer volume of whole and clipped coupon inserts available for sale online led many in the industry to strongly suspect that those inserts weren't being obtained by buying individual copies of newspapers.
Which raises the question – if you buy coupons online, do you know where your source is getting them?
Investigators say this particular coupon scheme had been going on for about four months. What's not clear is how the distribution facility was apparently so unsecure that Griffin and Tucker were allegedly able to enter unchallenged that whole time, unseen by security cameras or anyone on site, until just the past couple of weeks.
In a statement published in the Herald-Journal, publisher Larry Riley praised his employees, and law enforcement, for the arrests. "The instant we recognized a (coupon) shortage existed, we started our analysis and asked law enforcement for their help… We're pleased with the response of our team here at the Herald-Journal and are grateful to the Spartanburg County Sheriff's Office for their effective work in this case."
Bernie Szachara, the senior vice president of publishing for Herald-Journal parent company GateHouse Media, praised the paper "for their disciplined approach and strong internal controls to protect our advertisers, their customers and ultimately, our readers. The coupons our customers seek through our various platforms and products deliver unprecedented value, and Larry and his team took great care to ensure that their value would not be diminished."
SmartSource publisher News America Marketing said it was not involved in this particular investigation, but it's pleased with the outcome. "This is exactly the result we hoped for when we began our coupon theft awareness campaign last fall," News America Marketing Senior Vice President of Operations Wayne Campanelli told Coupons in the News. "Coupon security is a critical priority and we're thrilled to see newspapers taking action to combat crime on their watch."
The Spartanburg Sheriff's office says the investigation is continuing, and more arrests are anticipated. They're also asking anyone who purchased coupons from the suspects, to give investigators a call.
That is, if they're not too busy trying to find another source for cheap, stolen coupon inserts. But if investigators and the coupon industry have their way, the Bishops' former customers will have to get their coupons by actually buying newspapers, instead of stealing from them – or unwittingly paying for others to do it for them.
Image sources: Spartanburg County Sheriff's Office