A bold move to become a West Coast grocery powerhouse has ended in a stunning and swift defeat for Haggen, as it officially retreats to the Pacific Northwest with its tail between its legs, bankrupt, deeply in debt, embroiled in a billion-dollar lawsuit with a competitor, its reputation tarnished, leaving thousands out of work, and ensuring the very monopoly in the marketplace that federal regulators had sought to prevent by allowing Haggen to get into this mess in the first place.
Late Thursday, Haggen announced that it would once again "right-size" itself by closing 100 more stores, in addition to the 27 it announced it would close last month. All of its stores in California, Nevada and Arizona are slated to be shuttered, leaving Haggen with just 37 stores plus one standalone pharmacy in Washington and Oregon (the complete list of stores remaining open, and closing, is below).
That means, in a span of just seven months, the once-small regional grocer will once again become a small regional grocer, with just a handful more stores than the 18 it originally had, before its spectacularly aborted attempt to become a 164-store behemoth.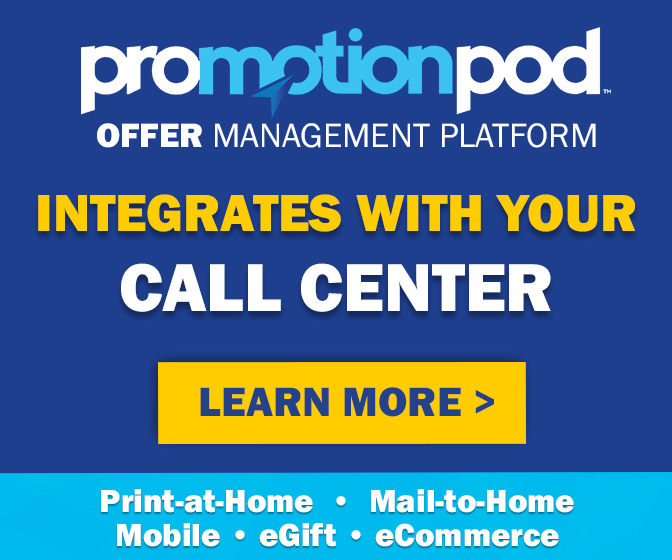 If you're late to the story, here's the short version, with links to the longer versions: Late last year, Albertsons and Safeway were ordered by the Federal Trade Commission to divest themselves of 168 stores, as a condition for their merger. Haggen eagerly scooped up 146 of them. Once the store sales to Haggen were finalized in February, and former Albertsons, Safeway and Vons stores began their conversions to Haggen, customers offered a quick verdict – prices were way too high, quality and service were inconsistent, and most decided they were better off shopping at nearby Albertsons, Safeway and Vons stores instead.
The new Haggen stores become ghost towns. And in a span of just a few weeks, the struggling grocer announced it would close 27 stores, with more to be announced, it sued Albertsons for a billion dollars, alleging sabotage, and it filed for bankruptcy.
And then this week, it closed 100 more stores. It's still bankrupt, it's still suing Albertsons, and customers are still unimpressed. Many whose neighborhood Haggen locations are closing are bidding the company good riddance. As for customers of the 37 Haggen stores that remain, the company says they seem quite content. 16 of the remaining original Haggen stores "have seen strong sales growth over the past year," the company says, and 21 former Albertsons, Safeway and Vons stores that it acquired "have proven successful under the Haggen banner."
The others clearly have not. They're expected to remain open until late November, but after that, what becomes of them is anyone's guess. No one has offered to buy all of the store locations as a group, so Haggen hopes to sell them piecemeal, to raise enough money to pay its mounting debts (in bankruptcy court papers, Haggen said the closing stores are costing the company $400,000 per day, every day they remain open).
If you shop at Haggen, or once shopped at one of the stores that became a Haggen, here is the full list of what will become of each location. First, is the list of Haggen stores that will remain open. Next, the list of stores to be closed, followed by the list of previously-announced store closings from last month. An awful lot of Haggen signs that only recently went up, will soon be coming down – too soon for the thousands of employees who are affected, and not soon enough for many customers who are happy to see Haggen go home.
Remaining Haggen store locations:
Address
City
State
Store
1800 N.E. 3rd St
Bend
OR
Former Albertsons
61155 S. Hwy 97
Bend
OR
Former Albertsons
14800 S E Sunnyside Rd
Clackamas
OR
Former Albertsons
3075 Hilyard St.
Eugene
OR
Former Albertsons
1675 W. 18th Ave
Eugene
OR
Former Albertsons
1690 Allen Creek Rd
Grants Pass
OR
Former Albertsons
16199 Boones Ferry Road
Lake Oswego
OR
Former Albertsons
19701 Highway 213
Oregon City
OR
Original Haggen
14300 S W Barrows Rd
Tigard
OR
Former Albertsons
1855 Blankenship Rd
West Linn
OR
Former Albertsons
1406 Lake Tapps Parkway East
Auburn
WA
Original Haggen
2814 Meridian
Bellingham
WA
Original Haggen
1401 12th Street
Bellingham
WA
Original Haggen
210 36th St.
Bellingham
WA
Original Haggen
2900 Woburn St
Bellingham
WA
Original Haggen
4545 Cordata Parkway
Bellingham
WA
Cordata Pharmacy
15840 1st Ave South
Burien
WA
Former Albertsons
757 Haggen Dr.
Burlington
WA
Original Haggen
31009 Pacific Hwy South
Federal Way
WA
Former Albertsons
1815 Main Street
Ferndale
WA
Original Haggen
17171 Bothell Way N.E.
Lake Forest Park
WA
Former Albertsons
8915 Market Place NE
Lake Stevens
WA
Original Haggen
8611 Steilacoom Blvd SW
Lakewood
WA
Former Albertsons
3711 88th St NE
Marysville
WA
Original Haggen
2601 East Division
Mount Vernon
WA
Original Haggen
31565 State Route 20, #1
Oak Harbor
WA
Former Safeway
1313 Cooper Point Road SW
Olympia
WA
Original Haggen
3520 Pacific Ave SE
Olympia
WA
Former Albertsons
114 E Lauridsen Blvd
Port Angeles
WA
Former Albertsons
201 37th Ave. SE
Puyallup
WA
Original Haggen
11012 Canyon Rd. East
Puyallup
WA
Former Albertsons
3925 236th Ave NE
Redmond
WA
Former Albertsons
1301 Avenue D
Snohomish
WA
Original Haggen
17520 State Route 9 SE
Snohomish
WA
Former Albertsons
26603 72nd Ave NW
Stanwood
WA
Original Haggen
450 N. Wilbur Ave
Walla Walla
WA
Former Albertsons
1128 N. Miller
Wenatchee
WA
Former Albertsons
17641 Garden Way NE
Woodinville
WA
Original Haggen
Closing Haggen store locations:
| | | | |
| --- | --- | --- | --- |
| Address | City | State | Store |
| 1980 Mcculloch Blvd | Lake Havasu City | AZ | Former Albertsons |
| 174 East Sheldon | Prescott | AZ | Former Albertsons |
| 34442 N Scottsdale Road | Scottsdale | AZ | Former Albertsons |
| 11475 E Via Linda | Scottsdale | AZ | Former Albertsons |
| 1350 N Silverbell Road | Tucson | AZ | Former Albertsons |
| West 1132 Branch Street | Arroyo Grande | CA | Former Albertsons |
| 8200 El Camino Real | Atascadero | CA | Former Albertsons |
| 3500 Panama Lane | Bakersfield | CA | Former Albertsons |
| 7900 White Lane | Bakersfield | CA | Former Albertsons |
| 3830 W Verdugo Ave | Burbank | CA | Former Albertsons |
| 2400 Las Posas Rd | Camarillo | CA | Former Albertsons |
| 955 Carlsbad Village Dr | Carlsbad | CA | Former Albertsons |
| 7660 El Camino Real | Carlsbad | CA | Former Albertsons |
| 850 Linden Avenue | Carpinteria | CA | Former Vons |
| 4200 Chino Hills Pkwy Ste. 400 | Chino Hills | CA | Former Vons |
| 360 East H St | Chula Vista | CA | Former Vons |
| 3049 Coast Highway | Corona Del Mar | CA | Former Albertsons |
| 150 B Ave | Coronado | CA | Former Albertsons |
| 2707 Via De La Valle | Del Mar | CA | Former Albertsons |
| 240 S. Diamond Bar Blvd | Diamond Bar | CA | Former Vons |
| 1608 Broadway St | El Cajon | CA | Former Albertsons |
| 13439 Camino Canada | El Cajon | CA | Former Vons |
| 163 S. Turnpike Rd | Goleta | CA | Former Vons |
| 175 N. Fairview Ave. | Goleta | CA | Former Vons |
| 3681 Avocado Avenue | La Mesa | CA | Former Vons |
| 25636 Crown Valley Parkway | Ladera Ranch | CA | Former Vons |
| 30922 South Pacific Coast Hwy. | Laguna Beach | CA | Former Albertsons |
| 30252 Crown Valley Parkway | Laguna Niguel | CA | Former Vons |
| 2130 Pacific Coast Hwy | Lomita | CA | Former Albertsons |
| 1500 N. 'H' Street | Lompoc | CA | Former Albertsons |
| 6235 E Spring St | Long Beach | CA | Former Albertsons |
| 3443 S Sepulveda Blvd | Los Angeles | CA | Former Albertsons |
| 8985 Venice Bl – Ste B | Los Angeles | CA | Former Albertsons |
| 25872 Muirlands Blvd. | Mission Viejo | CA | Former Albertsons |
| 920 N. Ventura Rd. | Oxnard | CA | Former Albertsons |
| 72675 Highway 111 | Palm Desert | CA | Former Vons |
| 5038 W Avenue North | Palmdale | CA | Former Albertsons |
| 1191 E. Creston Road | Paso Robles | CA | Former Vons |
| 14837 Pomerado Road | Poway | CA | Former Albertsons |
| 12475 Rancho Bernardo Rd | Rancho Bernardo | CA | Former Albertsons |
| 8850 Foothill Blvd. | Rancho Cucamonga | CA | Former Albertsons |
| 36-101 Bob Hope Drive | Rancho Mirage | CA | Former Vons |
| 1516 S. Pacific Coast Hwy | Redondo Beach | CA | Former Albertsons |
| 615 N. Pacific Coast Hwy. | Redondo Beach | CA | Former Albertsons |
| 2115 Artesia Bl. | Redondo Beach | CA | Former Albertsons |
| 10633 Tierra Santa Bl. | San Diego | CA | Former Albertsons |
| 2235 University Ave | San Diego | CA | Former Albertsons |
| 422 W Washington St | San Diego | CA | Former Albertsons |
| 7895 Highland Village Place | San Diego | CA | Former Albertsons |
| 10740 Westview Pkwy | San Diego | CA | Former Albertsons |
| 14340 Penasquitos Drive | San Diego | CA | Former Albertsons |
| 730 Turquoise St | San Diego | CA | Former Albertsons |
| 5950 Balboa Ave | San Diego | CA | Former Albertsons |
| 28090 South Western Ave | San Diego | CA | Former Albertsons |
| 771 Foothill Blvd | San Luis Obispo | CA | Former Albertsons |
| 1321 Johnson Ave | San Luis Obispo | CA | Former Albertsons |
| 1636 W 25th St | San Pedro | CA | Former Albertsons |
| 2010 Cliff Dr. | Santa Barbara | CA | Former Albertsons |
| 3943 State St. | Santa Barbara | CA | Former Albertsons |
| 2627 Lincoln Blvd | Santa Monica | CA | Former Albertsons |
| 9870 Magnolia Ave | Santee | CA | Former Albertsons |
| 26518 Bouquet Canyon Road | Saugus | CA | Former Vons |
| 5135 Los Angeles Avenue | Simi Valley | CA | Former Albertsons |
| 1736 Avenida De Los Arboles | Thousand Oaks | CA | Former Albertsons |
| 21035 Hawthorne Blvd | Torrance | CA | Former Albertsons |
| 21672 Plano Trabuco Rd. | Trabuco Canyon | CA | Former Albertsons |
| 6240 Foothill Blvd | Tujunga | CA | Former Albertsons |
| 1910 N. Campus Ave. | Upland | CA | Former Albertsons |
| 7800 Telegraph Road | Ventura | CA | Former Albertsons |
| 5770 Lindero Canyon Rd | Westlake Village | CA | Former Albertsons |
| 23381 Mulholland Dr | Woodland Hills | CA | Former Vons |
| 21500 Yorba Linda Blvd. | Yorba Linda | CA | Former Albertsons |
| 1031 Nevada Hwy | Boulder City | NV | Former Vons |
| 2910 Bicentennial Parkway | Henderson | NV | Former Albertsons |
| 575 College Drive | Henderson | NV | Former Albertsons |
| 190 N. Boulder Hwy | Henderson | NV | Former Albertsons |
| 820 S. Rampart Blvd. | Las Vegas | NV | Former Vons |
| 7530 W. Lake Mead Blvd | Las Vegas | NV | Former Vons |
| 1940 Village Center Circle | Las Vegas | NV | Former Vons |
| 585 Siskiyou Boulevard | Ashland | OR | Former Safeway |
| 1120 Campbell Street | Baker City | OR | Former Albertsons |
| 8155 S.W. Hall | Beaverton | OR | Former Albertsons |
| 10830 S.E. Oak | Milwaukie | OR | Former Albertsons |
| 5415 Main Street | Springfield | OR | Former Safeway |
| 16200 S.W. Pacific Hwy. | Tigard | OR | Former Albertsons |
| 1213 E Wishkah St | Aberdeen | WA | Original Haggen |
| 2900 Wheaton Way | Bremerton | WA | Former Albertsons |
| 12725 First Ave. S. | Burien | WA | Former Albertsons |
| 7601 Evergreen Way | Everett | WA | Former Safeway |
| 4831 Point Fosdick Dr Nw | Gig Harbor | WA | Former Safeway |
| 1233 N. Liberty Lake Road | Liberty Lake | WA | Former Safeway |
| 2800 Milton Way | Milton | WA | Former Albertsons |
| 19881 SR 2 | Monroe | WA | Former Albertsons |
| 3355 Bethel Rd. S.e. | Port Orchard | WA | Former Safeway |
| 14215 SE Petrovitsky Rd | Renton | WA | Former Albertsons |
| 4300 ne 4th | Renton | WA | Former Safeway |
| 15332 Aurora Ave N | Shoreline | WA | Former Safeway |
| 2222 NW Bucklin Hill Road | Silverdale | WA | Former Albertsons |
| 111 S. 38Th Street | Tacoma | WA | Former Albertsons |
| 15805 Pacific Ave. S. | Tacoma | WA | Former Safeway |
Previously announced (on Aug. 14th) closures:
| | | | |
| --- | --- | --- | --- |
| Address | City | State | Store |
| 8740 East Broadway | Tucson | AZ | Former Safeway |
| 10380 East Broadway Boulevard | Tucson | AZ | Former Safeway |
| 3655 W. Anthem Way | Anthem | AZ | Former Safeway |
| 1416 E Route 66 | Flagstaff | AZ | Former Albertsons |
| 7450 E Highway 69 | Prescott Valley | AZ | Former Albertsons |
| 2100 Newbury Road | Newbury Park | CA | Former Vons |
| 1130 Los Osos Valley Road | Los Osos | CA | Former Vons |
| 2800 Cochran | Simi Valley | CA | Former Albertsons |
| 660 E. Los Angeles Ave | Simi Valley | CA | Former Vons |
| 8200 E Stockdale Hwy | Bakersfield | CA | Former Albertsons |
| 27095 Mcbean Parkway | Santa Clarita | CA | Former Vons |
| 3901 Portola Pkwy | Irvine | CA | Former Vons |
| 28751 Los Alisos Blvd. | Mission Viejo | CA | Former Vons |
| 550 E. First St. | Tustin | CA | Former Vons |
| 17662 17th Street | Tustin | CA | Former Vons |
| 671 Rancho Santa Fe | San Marcos | CA | Former Vons |
| 2800 Fletcher Pkwy | El Cajon | CA | Former Vons |
| 5630 Lake Murray Blvd | La Mesa | CA | Former Vons |
| 505 Telegraph Canyon Rd | Chula Vista | CA | Former Vons |
| 870 Third Ave | Chula Vista | CA | Former Vons |
| 350 W San Ysidro Blvd | San Ysidro | CA | Former Albertsons |
| 16030 S W Tualatin Sherwood Rd | Sherwood | OR | Former Albertsons |
| 2740 S. 6th | Klamath Falls | OR | Former Safeway |
| 211 North Eighth Street | Klamath Falls | OR | Former Safeway |
| 340 N E Beacon Drive | Grants Pass | OR | Former Albertsons |
| 5450 River Rd. N. | Keizer | OR | Former Albertsons |
| Pacific Ave. S. | Spanaway | WA | Original Haggen |