(UPDATE: In March 2016, Haggen announced plans to sell its remaining stores to Albertsons, which chose to retain Haggen as an Albertsons subsidiary. Click here for more. What follows is the original story from November 2015.)
First on Coupons in the News:
It looks like the final chapter of the troubled Haggen grocery chain is about to be written. On the very day that it held the first in a series of auctions to sell off the majority of its stores, Haggen has informed the bankruptcy court that it's now seeking to sell all the rest.
In short, it appears Haggen may soon be history.
Haggen has requested a hearing to seek "approval of the proposed sale of the Debtors' Core Stores." Those would be the 32 locations it had previously said were not for sale (listed below). Half of them are original Haggen locations, dating back to before the chain's ill-fated expansion plan, while the remaining half are Albertsons and Safeway stores that the chain purchased earlier this year, and had hoped to hold onto.
And you know by now, how that went.
After announcing the auctions of the California, Arizona and Nevada stores it acquired from Albertsons, Haggen had plans to shrink to roughly its pre-expansion size, retaining a small set of stores in Oregon and Washington. Several locations on the list of "core stores" ended up on the auction block, however, and now it appears the rest will as well.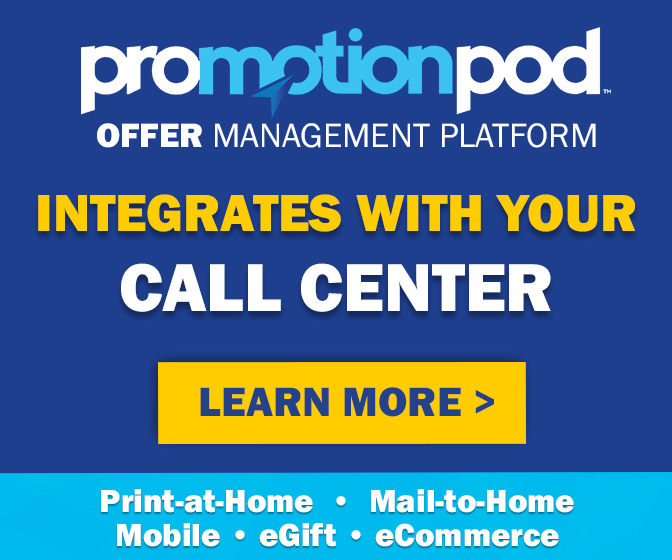 "As part of the Debtors' overall sale strategy," Haggen's motion reads, "the Debtors have decided, in their business judgment, to sell all or substantially all of the Assets — which collectively represent the Debtors' most valuable store locations — in order to further maximize recoveries to the Debtors' estates, their creditors, and all parties in interest."
No buyers for the remaining stores are lined up just yet. Haggen is seeking a stalking horse bidder or bidders, to make an opening offer for the stores that will stand if no one else outbids them. Barring that, Haggen plans to put the core stores up for auction, just like the others.
The first round of a scheduled three-round auction was held earlier Monday (see the list of stores and updated auction results here). About 40 bidders – including Albertsons itself – had pre-qualified to participate, and 14 submitted baseline bids.
Haggen is requesting a December 4th hearing on its motion to sell its remaining stores, with a planned auction to be held on January 8th (update: the auction has now been moved to March 18th).
In a statement provided to Coupons in the News late Tuesday, Haggen suggested that the move to seek buyers for its core stores was not its preference. "As part of the restructuring process, Haggen was required to explore potential outside opportunities for all of its operations, including the Core Stores which are performing well," the statement reads. "The bid procedures filed (Monday) comply with those terms. Despite the filing, Haggen does not anticipate any changes to continuing operations at the Core Stores including regular payments to suppliers and partners."
The statement leaves some room for interpretation – unlike the stores to be auctioned this week, which began holding going-out-of-business sales before the scheduled auctions, Haggen's statement indicates that the rest of its stores will remain open for business during the bankruptcy process. That could be to ensure a smooth transition to new owners, or it could be that Haggen might like to stay in business in some reduced form, if it can pay its creditors, emerge from bankruptcy and keep any unsold core stores. But with all of its stores now heading for the auction block, it may not have a choice.
If so, it looks like it could be an ignominious end, for a small regional grocery chain with high hopes of going big time. In the end, it appears that all Haggen may have succeeded in doing, is going bust.
REMAINING HAGGEN LOCATIONS, TO BE AUCTIONED FEBRUARY 29TH:
| | | | |
| --- | --- | --- | --- |
| Address | City | State | Original banner |
| 1800 N.E. 3rd St | Bend | OR | Former Albertsons |
| 61155 S. Hwy 97 | Bend | OR | Former Albertsons |
| 1675 W. 18th Ave | Eugene | OR | Former Albertsons |
| 1690 Allen Creek Rd | Grants Pass | OR | Former Albertsons |
| 16199 Boones Ferry Road | Lake Oswego | OR | Former Albertsons |
| 19701 Highway 213 | Oregon City | OR | Original Haggen |
| 14300 S W Barrows Rd | Tigard | OR | Former Albertsons |
| 1406 Lake Tapps Parkway East | Auburn | WA | Original Haggen |
| 2814 Meridian | Bellingham | WA | Original Haggen |
| 1401 12th Street | Bellingham | WA | Original Haggen |
| 210 36th St. | Bellingham | WA | Original Haggen |
| 2900 Woburn St | Bellingham | WA | Original Haggen |
| 4545 Cordata Parkway | Bellingham | WA | Cordata Pharmacy |
| 757 Haggen Dr. | Burlington | WA | Original Haggen |
| 1815 Main Street | Ferndale | WA | Original Haggen |
| 17171 Bothell Way N.E. | Lake Forest Park | WA | Former Albertsons |
| 8915 Market Place NE | Lake Stevens | WA | Original Haggen |
| 8611 Steilacoom Blvd SW | Lakewood | WA | Former Albertsons |
| 3711 88th St NE | Marysville | WA | Original Haggen |
| 2601 East Division | Mount Vernon | WA | Original Haggen |
| 31565 State Route 20, #1 | Oak Harbor | WA | Former Safeway |
| 1313 Cooper Point Road SW | Olympia | WA | Original Haggen |
| 3520 Pacific Ave SE | Olympia | WA | Former Albertsons |
| 114 E Lauridsen Blvd | Port Angeles | WA | Former Albertsons |
| 201 37th Ave. SE | Puyallup | WA | Original Haggen |
| 3925 236th Ave NE | Redmond | WA | Former Albertsons |
| 1301 Avenue D | Snohomish | WA | Original Haggen |
| 17520 State Route 9 SE | Snohomish | WA | Former Albertsons |
| 26603 72nd Ave NW | Stanwood | WA | Original Haggen |
| 450 N. Wilbur Ave | Walla Walla | WA | Former Albertsons |
| 1128 N. Miller | Wenatchee | WA | Former Albertsons |
| 17641 Garden Way NE | Woodinville | WA | Original Haggen |