For sale: Your supermarket! Act fast, before it goes away for good.
From coast to coast, hundreds of grocery stores are currently on the market, from as many as four different sellers (UPDATE: make that five – on October 20th, The Fresh Market, a 178-store chain operating in 27 states, confirmed that it too is considering putting itself up for sale). And if some of them don't sell soon, there will be an awful lot of empty storefronts in neighborhoods across the country.
Texas grocer Brookshire may be putting itself up for sale, California's Fresh & Easy may be poised to declare bankruptcy (again) and sell off its remaining stores, and the already-bankrupt A&P and Haggen grocery chains are moving closer to shutting down nearly two hundred unsold stores if they don't find buyers very soon.
A&P: Time is Running Out
Under federal bankruptcy law, a business has 120 days from the date of its bankruptcy filing, to determine what it will do with its leased properties. It can continue to do business there, sell them to other operators, or reject the leases.
A&P is trying to choose the first option where possible. It's not expected to entertain the second option. And the third option is starting to look more and more likely, for nearly 100 still-unsold stores. Rejecting the leases would revert the buildings back to their landlords, to do with their properties as they please, which means the stores would have to close.
A&P filed for bankruptcy on July 19th. 120 days from that date, is November 16th. A&P can request an extension, but otherwise, mid-November is the drop-dead date for A&P to find buyers for as many as 92 stores that are still up for grabs (see the latest list here).
The bankruptcy court is scheduled to hold a hearing today, at which A&P will ask the judge to approve previously-announced sales of 60 stores. That would bring to 156 the number of A&P-owned stores whose sales have been approved. In fact, several store conversions to ACME and Stop & Shop have already occurred, with many more under way.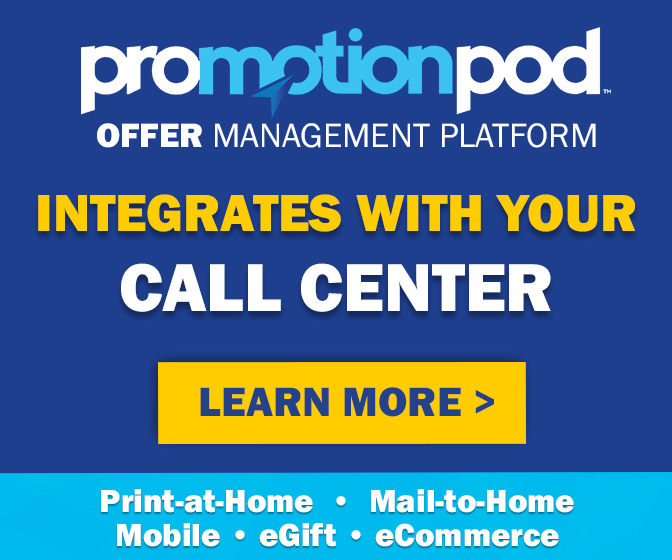 But with no other auction dates announced yet, and that mid-November date looming, the remaining stores whose status is in limbo, have little choice but to begin preparations for going-out-of-business sales.
Haggen in a Hurry
The Pacific Northwest grocer Haggen filed for bankruptcy just last month. So its 120-day period to decide what to do with its unsold stores isn't up until early January.
But Haggen has no plans to wait that long.
A judge yesterday approved Haggen's request to start planning going-out-of-business sales for nearly 100 stores that it has put on the market, mostly in California, Arizona and Nevada (see the latest list here). So far, buyers have come forward for only 36 other stores. Those proposed sales, to Smart & Final and Gelson's, are pending the court's approval on November 9th.
So why is Haggen in such a hurry to shut down all the others?
That's what the union representing most Haggen workers wants to know. It called Haggen's decision to move forward with store closures, instead of more actively seeking potential buyers, "precipitious and misguided" and "drastically premature."
But as Haggen tries to recover from a disastrous expansion plan and survive as a smaller, regional grocer with just a few dozen stores, the judge determined that closing sales were the most "efficient means" to raise much-needed cash. Interested buyers can still come forward, but if they don't act fast, they may end up with empty stores.
Fresh & Easy: Bankrupt & Closing?
Speaking of troubled grocery chains seeking buyers, Fresh & Easy may be about to go bust – again. Bloomberg is reporting that the small-format grocer may file for bankruptcy for the second time in two years, as early as next week. (UPDATE: In the meantime, Fresh & Easy confirmed on October 21st that it will begin closing all stores in "an organized wind down of the business", as it seeks buyers for all or part of the chain).
Yucaipa Companies bought the chain the last time it went bankrupt in 2013, and closed a bunch of stores in the process. Now it operates about 100 stores, half as many as the chain had during its heyday.
If you can even call it a heyday. The chain was troubled from the start, as a pet project of British grocer Tesco, which badly misjudged what American shoppers want. It appears what they didn't want, was a limited selection of products at small stores in bad locations.
Yucaipa tried slimming down the chain, and eliminating popular but money-losing store coupons. But it hasn't been able to turn around the store's fortunes.
"Fresh & Easy has been in the process of restructuring since transitioning to new ownership two years ago, most recently closing a number of unprofitable stores," a Fresh & Easy spokesman said in a statement. But he denied that a bankruptcy filing was imminent. The Bloomberg report says Yucaipa may be looking for buyers for all or part of the chain, which would make a bankruptcy filing unnecessary – but could mean the possible end of Fresh & Easy just the same.
Brookshire's Seeks a Buyer
If you're in the market for a grocery store chain, and would prefer one that's not bankrupt and in bad shape, you might want to check out Brookshire's in Texas.
Reuters reports that the family-owned chain, with more than 150 stores in Texas, Louisiana and Arkansas, is exploring a possible sale.
And one possible buyer, Reuters reports, is Albertsons.
Albertsons looms large throughout most of the previously-mentioned store sales and bankruptcies. Albertsons-owned ACME has bought dozens of former A&P-owned stores, giving the chain a greater presence in the Northeast. And Albertsons' acquisition of Safeway is what prompted the court-ordered divestiture of more than a hundred stores, which Haggen eagerly scooped up – and soon regretted.
Albertsons already bought Texas-based United Supermarkets in 2013, so a Brookshire's acquisition would give it an even larger presence in the Lone Star State.
It's a buyer's market, with so many grocery stores available all at one time. That could make it difficult to find buyers in some cases, but it could make for a good deal for anyone who wants to swoop in with a last-minute offer.
The next time you're looking for a sale at your local grocery store, then – the best bargain may turn out to be the store itself.