Coupons are out. So are weekly sales circulars. In their place is what's described as "greater value throughout the shopping trip."
Is this JCPenney in 2012?
No, it's Fresh & Easy in 2014. And former fans are blasting the West Coast grocery chain for following what they believe to be the same dangerous, notorious path as JCPenney. That troubled department store famously did away with coupons and sales two years ago, then reversed course after it was clear the idea wasn't working.
So why would Fresh & Easy think that adopting a similar policy of ditching coupons and sales would be any less disastrous? Partly because Fresh & Easy has already tried it the other way, with dismal results.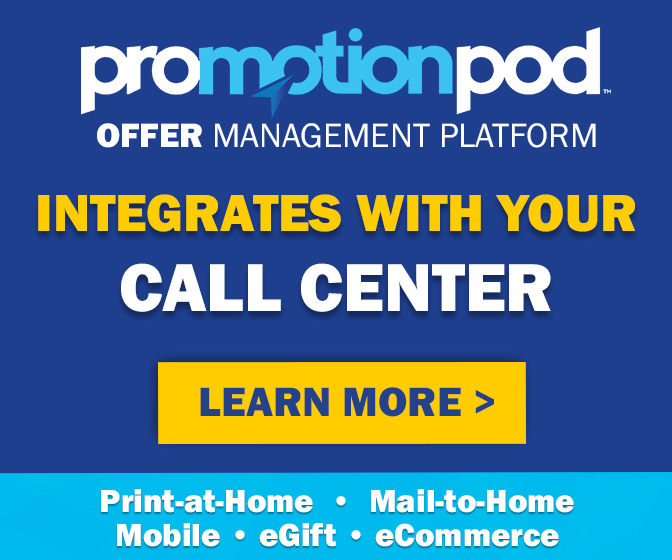 The British grocery giant Tesco launched Fresh & Easy in 2007, hoping the small-format U.S. grocery chain would be revolutionary. What it instead turned out to be was a money pit. The format never really caught on, Tesco lost a bundle, and it finally gave up and unloaded the entire chain last year.
In an attempt to make Fresh & Easy profitable, new owner Yucaipa Companies LLC set about making some changes. One of those changes was to stop losing money on virtually every transaction. Fresh & Easy has never accepted manufacturer's coupons. But under Tesco, the store routinely offered dollars-off-your-total-purchase coupons – so routinely, that many customers wouldn't shop without them.
And that, some Fresh & Easy watchers said, was a huge mistake. "Used too aggressively and too regularly, such deep discount coupons become the norm to shoppers," warned the website Fresh & Easy Buzz, just one year after the chain debuted. Shoppers "mentally build the discounts obtained from using them into their mental calculus (shopper psychology) of how much they should be paying for groceries at the store that uses them so frequently." Added industry analyst Jim Prevor a few years later, "the coupons became like crack/cocaine. They would boost sales but as soon as Fresh & Easy stopped couponing, it was like withdrawal symptoms — sales would crash."
So the new owners are looking to start, well, fresh. "Obviously there's been a lot of changes to improve Fresh & Easy over the last two months," Fresh & Easy spokesman Brendan Wonnacott told Coupons in the News. "Our focus has primarily been on making the store as we've been saying: providing great value by becoming 'fresher and easier.'" He described how the store's prepared food, once derided by some for being about as "fresh" as what you'd find in a convenience store cooler, is now delivered daily and clearly labeled with a freshness date. "Fresher food equals more value," he added.
As for the prices customers are paying without benefit of those frequent coupons, Wonnacott insists that Fresh & Easy still provides value. "Instead of weekly promo pricing, we're focusing on great competitive pricing on everyday items that customers are looking for," like milk, eggs and cheese. "Yes, it's a big shift from dollars-off coupons and high-low promo pricing, but most customers have responded well to the changes."
Some coupon-loving Fresh & Easy customers beg to differ. As one commenter facetiously wrote on the store's Facebook page, "We are excited about the new changes, especially the new no coupon policy – said no Fresh and Easy customer ever."
Other customers aren't buying the lines about competitive pricing and better values. For weeks, they've been flooding Fresh & Easy's Facebook page with complaints. "What happened to this store? The store used be fantastic, now there are higher prices, no coupons, no flyers, and the emails don't give me any information," one commenter complained. "First you take away the dollars off coupons, which significantly helped our family stay within our food budget, and now you've raised just about ALL your prices! I am done with you, Fresh and Easy!" wrote another. A third commenter even offered up a conspiracy theory: "I'm wondering if the price hikes, lack of coupons, store items, etc. are deliberate in an attempt to show loss and then instead of losing money the new company can file bankruptcy?"
Adding to the list of complaints are certain other changes Fresh & Easy has made, like eliminating its clearance section. Instead, clearance items are now specially tagged, but located in their regular spots in the store. "Thank you for creating the treasure hunt for clearance items," one Facebook commenter wrote. "It saved me a ton of money on impulse buys since the items were scattered all over the store. I spent a lot less today! I almost didn't miss the coupon."
Some Fresh & Easy fans who remain loyal say the critics are simply overrepresented online. "While the overwhelming majority of posters here seem to continually desire the return of F&E coupons, I fail to see the same in actuality," one defender wrote on Facebook. "In fact I haven't heard or seen of anyone pitching complaints other than here." Overall, positive Facebook comments are few and far between, but there are some, like "I am loyal to Fresh and Easy (even if you did get rid of coupons)!" and "I have to say, I'm digging some of the new items."
Ultimately, the problem Fresh & Easy faces is that even having a dedicated and vocal fan base wasn't enough to make the store successful. So if cost-saving changes can make the average customer more profitable, even while irritating many of the longtime fans, it's a risk the store may have to take.
There are "lots of more changes in the works in the coming weeks and months," Wonnacott promised, "all focused on bringing value that isn't just money off at the checkout."
Whether once-loyal fans stick around long enough to see all of the promised changes, could determine whether Fresh & Easy can turn things around – or whether the new owners will end up with as big a problem on their hands as the old ones.
Image source: Fruitnet.com