Coupons for products are nice, but coupons off your total order can be great. Though you might want to ask the stores that offer them, how well those coupons are working out for them. If they haven't gone of business yet, that is.
Take the examples of two troubled grocery chains. With great fanfare, California-based Fresh & Easy has announced the return of its most popular dollars-off-your-total-order coupon (a day after it was slapped with a big fine for overcharging customers. Coincidence?) "You asked & we've listened," the store proclaimed on its Facebook page yesterday, "returning your favorite $ off coupon to your Friends email." Those who are on the store's email list received a $10 off $50 coupon. But some didn't. Cue the grumbling: "I only have a $6 off of $30 in my email, which is not enough to get me interested," said one Facebook commenter. "I only have a $8 off $40," said another. "The $5 off $25 was always more appealing to me."
Could it be that the more a store offers such coupons, the less satisfied its customers are? That's one of the arguments made by industry analyst Jim Prevor, "The Perishable Pundit". In a fascinating blow-by-blow account of what went wrong with Fresh & Easy (read more about its uncertain future: "'Whole Foods Quality With Walmart Pricing' Doesn't Quite Work Out"), Prevor recently posted "Twenty Lessons Learned From Tesco's Fresh & Easy Failure." Lesson number 17 is "Make Sure Your Promotions Attract The Kinds Of Customers You Hope To Keep." When Fresh & Easy opened in 2007, he notes, it "decided to heavily use dollars-off coupons." But "the coupons became like crack/cocaine. They would boost sales but as soon as Fresh & Easy stopped couponing, it was like withdrawal symptoms — sales would crash." Offering such frequent coupons, he argues, attracted "customers who are focused on discounts." But with Fresh & Easy's prices not necessarily better than its competitors, "deep discount couponing only brought in customers who would be dissatisfied with Fresh & Easy."
The website Fresh & Easy Buzz agrees. "When such coupons are used regularly by a grocer," the site noted back in 2009, "that grocer creates a perception among shoppers that the coupons are a part of the retailer's overall merchandising practice; that without the coupons perhaps that grocer's everyday prices are just too high." The fact that sales went down without the coupons was "a self-inflicted problem for Fresh & Easy. The grocer created the perception and thus problem by its chronic distribution of the store coupons."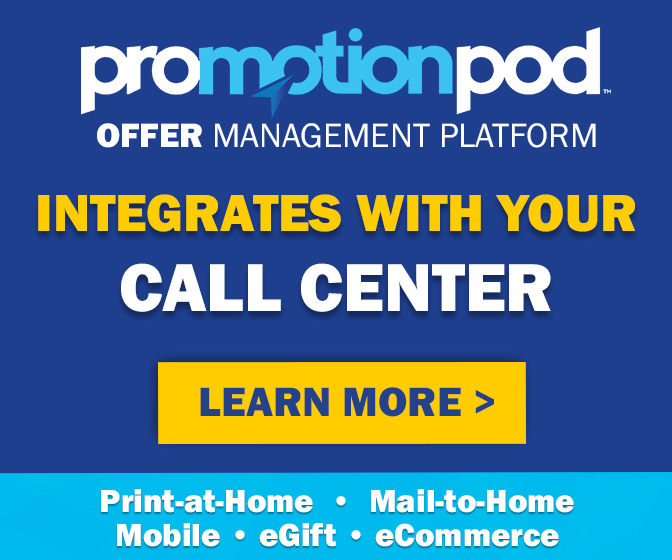 Sweetbay is another grocery chain that has offered frequent dollars-off-your-total-purchase coupons. But the Florida-based chain may now be paying the price. It announced last week that it's closing dozens of stores (read: "We're Closing, But We Care – Sweetbay to Shut Down a Third of Its Stores"). Not only did many customers come to rely on those coupons, and wouldn't shop without them, but many didn't even use them at Sweetbay – they'd just take them across town to market leader Publix, which accepts competitor's coupons. Something of a lose-lose for Sweetbay no matter how you look at it.
That's not to say total-purchase coupons are universally bad for business. Many other grocery stores offer them from time to time, and they're doing quite well – even though such coupons represent money right out of a store's pocket, since they're not reimbursed by manufacturers. The problem comes when customers count on them, and complain when they don't get them. That's the tipping point, when a simple coupon becomes more like – in Prevor's words – "crack/cocaine."
One area where such coupons have proven successful is dollar stores. Because, in order to save more there with a total-purchase coupon, you need to spend more. Both Dollar General and Family Dollar report that their average basket size – or customers' total purchase – is about $17. So both offer frequent store coupons for "$5 off a $25 purchase" (there's one available as of this writing, in the "coupon center" of Dollar General's website, as well as an online code for the same discount for shopping online.) When Family Dollar first offered such coupons back in 2007, then-president R. James Kelly called it "a bounce-back opportunity for us to get customers to make an extra trip… we are pleased with that initiative and we'll use it again on an ongoing basis." Especially if it gets them to spend $25 in the store instead of $17. And you really do have to spend $25, because Family Dollar's coupon policy says the $5/$25 coupon applies only AFTER all other coupons are taken off your order.
Dollar General CEO Rick Dreiling also commented on his stores' $5/$25 coupons in 2011. "What we are trying to do is stretch the consumer's budget at different times of the month," he said, adding that "we are pleased with what we are seeing." But, he noted, the coupon is "very targeted. It's not like the masses are running in to redeem, it's a very strategic element for us." Strategic, in that Dollar General's total-purchase coupons are generally only good for one day, usually Saturdays.
What about the biggest retailer of them all? Walmart accepts coupons, it matches competitors' prices – but it doesn't take total-purchase coupons. Walmart, after all, wants to still be around in a few years, which may not be the case for Fresh & Easy and possibly Sweetbay. "I don't even care about the coupons, just PLEASE don't close, Fresh & Easy!" one commenter pleaded on the store's Facebook page. But once coupons become "crack cocaine", sometimes the effects of withdrawal can get downright ugly.
Image source: Freshandeasy.com