Kevin the Meatbay Butcher is not amused. The personable, punny public face of the Florida-based Sweetbay grocery chain's Facebook page fell silent today, so his platform could be taken over for a more pressing matter. The Sweetbay Facebook page became an impromptu counseling session, to help customers and employees take in the news that a third of the chain's stores will be shut down next month.
The news came out late last night, delivered by Sweetbay's corporate owners across the Atlantic. Delhaize, the chain's Belgium-based owners, released its latest quarterly results today. Overall sales for the company's U.S.-based stores were up, thanks to a recent revamp of Food Lion, price cuts at Hannaford and the growth of Bottom Dollar Food. The company announced it would close a trio of underperforming Bottom Dollar locations in Pennsylvania, and a scattered few Food Lions in Virginia, North and South Carolina – not enough to make much of a dent in that chain's 1,100+ stores, and a far cry from the 113 Food Lions that it shuttered last year.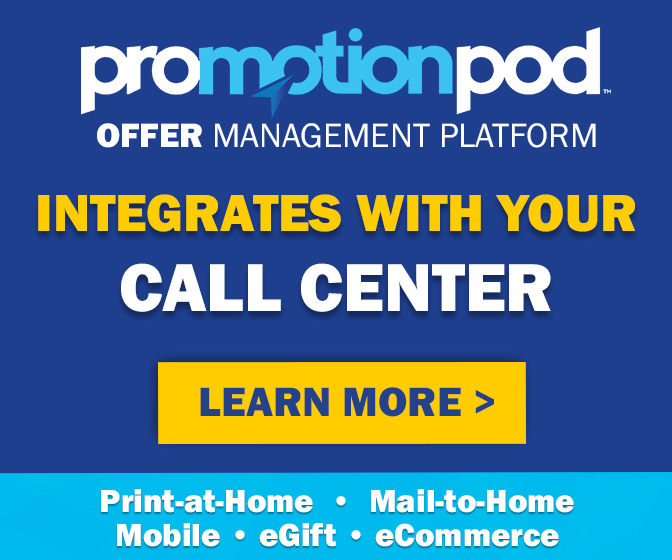 This time, though, Sweetbay was hardest hit. Of its 105 locations in Florida, 33 will be closed by mid-February, resulting in the loss of 2,000 jobs. "What we are announcing today is a first step to stop the bleeding," Delhaize CFO Pierre Bouchut said, noting that Sweetbay as a whole would be profitable, were it not for those underperforming locations. But, he added, "it needs to close a significant gap to get to the level of the other operations."
Maybe too significant a gap. "I think Sweetbay is going to be in trouble no matter what," grocery analyst Bob Messenger told the Tampa Bay Times. Sweetbay has only been around in its current form since 2004, but its history goes much further back. It began life in 1947 as "Big Barn" in Plant City, Florida, and became Kash n' Karry in 1962. The chain changed hands several times, and its eventual transformation to Sweetbay was meant to bring a breath of fresh air to the aging Kash n' Karry stores.
It worked, for a while. The rebranded chain tried to position itself as slightly more upscale than Walmart or Winn Dixie, and slightly less so than market-leading Publix. But it slipped from second to fourth place in the market. Those who try to position themselves "in the middle struggle more than those at the high end or the low end," industry analyst Lorrie Griffith told the Times. Just ask Albertsons. The Cerberus-owned stores have almost completely pulled out of Florida (which worries some others whose stores were just acquired by Cerberus last week). "Albertsons discovered there is not room in this market to compete with Publix, and so now has Sweetbay," commercial broker David Stevens told the Naples News.
Sweetbay Facebook fans who participated in a live chat on the site today were saddened, but many customers were not necessarily surprised. A member of the chain's communications team offered to answer questions, but there wasn't a whole lot to say other than to express sympathy and direct people to the list of store closings (see below).
Couponers whose communities are losing a Sweetbay may be most depressed by the news, since Sweetbay has the most generous coupon policy of all the Delhaize-owned stores. While Food Lion, Hannaford and Bottom Dollar don't accept competitor coupons and don't allow coupon stacking (read a bit more about that here), Sweetbay allows both. It also offers frequent dollars-off-your-total-purchase store coupons, such as $5 off a $30 order, or $10 off $50.
And those have proven particularly valuable – to Publix shoppers. Publix accepts competitors' coupons, and many shoppers looked out for those Sweetbay coupons to use at Publix, showing just how dominant the chain is in Florida. "Well, scratch that off the competitor coupon list," a commenter on a Slickdeals.net Publix forum lamented.
Meantime, Kevin the Meatbay Butcher looks forward to returning to work on Facebook. As long as he's not one of the 2,000 who won't have a job for much longer.
Here is the full list of Sweetbay, Food Lion and Bottom Dollar Food store closings:
| | | |
| --- | --- | --- |
| Sweetbay | 5201 33rd Street East | Bradenton, FL |
| Sweetbay | 8750 State Road 70 East | Bradenton, FL |
| Sweetbay | 501 N. Beneva Rd, Ste #180 | Sarasota, FL |
| Sweetbay | 3410 US Hwy 301 | Ellenton, FL |
| Sweetbay | 1861 North Highland Avenue | Clearwater, FL |
| Sweetbay | 1681 Main Street | Dunedin, FL |
| Sweetbay | 8833 Mitchell Blvd. | New Port Richey, FL |
| Sweetbay | 6095 9th Avenue North | St. Petersburg, FL |
| Sweetbay | 955 62nd Avenue South | St. Petersburg, FL |
| Sweetbay | 1794 22nd Street South | St. Petersburg, FL |
| Sweetbay | 4665 66th Street North | Kenneth City, FL |
| Sweetbay | 7580 49th Street North | Pinellas Park, FL |
| Sweetbay | 7431 S.R. 54 | New Port Richey, FL |
| Sweetbay | 3400 E. Lake Rd | Palm Harbor, FL |
| Sweetbay | 9017 S.R. 52 | Hudson, FL |
| Sweetbay | 1943 US Alt 19 North | Tarpon Springs, FL |
| Sweetbay | 2482 Immokalee Road | Naples, FL |
| Sweetbay | 5926 Premier Way | Naples, FL |
| Sweetbay | 4015 Santa Barbara Blvd | Naples, FL |
| Sweetbay | 10175 Tamiami Trail | Punta Gorda, FL |
| Sweetbay | 2333 W. Hillsborough Avenue | Tampa, FL |
| Sweetbay | 5050 10th Ave East (Columbus Plaza) | Tampa, FL |
| Sweetbay | 4519 Gunn Highway | Tampa, FL |
| Sweetbay | 5320 Ehrlich Road | Tampa, FL |
| Sweetbay | 17605 Bruce B. Downs Blvd. | Tampa, FL |
| Sweetbay | 10617 Sheldon Road | Tampa, FL |
| Sweetbay | 4500 S. Suncoast Boulevard | Homosassa, FL |
| Sweetbay | 6220 North Highway 98 | Lakeland, FL |
| Sweetbay | 507 S. Wheeler Street | Plant City, FL |
| Sweetbay | 11160 Spring Hill Drive | Spring Hill, FL |
| Sweetbay | 7325 Gall Boulevard | Zephryhills, FL |
| Sweetbay | 1718 E. Highway 50 | Clermont, FL |
| Sweetbay | 1714 US Hwy 27; Suite 12 | Clermont, FL |
| Food Lion | 602 Park St. | Belmont, NC |
| Food Lion | 65 Sycamore Ave. | Charleston, SC |
| Food Lion | 1207 W. Wade Hampton Blvd. | Greer, SC |
| Food Lion | 320 North Duncan Bypass | Union, SC |
| Food Lion | 679 Lake Center C-1 | Moneta, VA |
| Food Lion | 1208 Perrowville Rd. | Forest, VA |
| Food Lion | 13065 Fair Lakes Shopping Center | Fairfax, VA |
| Food Lion | 10159 Hastings Dr. | Manassas, VA |
| Bottom Dollar Food | 20 Shelbourne Rd. | Reading, PA |
| Bottom Dollar Food | 782 Bethlehem Pike | North Wales, PA |
| Bottom Dollar Food | 219 West Butler Ave. | Chalfont, PA |