Grocery shoppers seemed grumpy back in 2015, and it's not entirely clear why. This past year, grocery shoppers were grumpy again – and this time, the reasons are much more apparent.
The American Customer Satisfaction Index is out with its 26th annual ranking of the best and the worst grocery stores, based on customer feedback on how satisfied they were with their recent shopping experiences. Several grocery chains slipped to their lowest rankings ever recorded, while the entire grocery industry fell to its lowest level of customer satisfaction since 2015.
Looking back from our current vantage point, nothing stands out about 2015 that was so bad. But with pandemic-fueled out-of-stocks, concerns about cleanliness and a dearth of coupons and promotions, it seems there was a whole lot that went wrong in 2020.
"2020 sent waves of disruption across the retail sector," ACSI Managing Director David VanAmburg said in a statement. "From mandatory closures that halted in-person shopping to stock shortages caused by panic buying, retailers experienced anything but business as usual."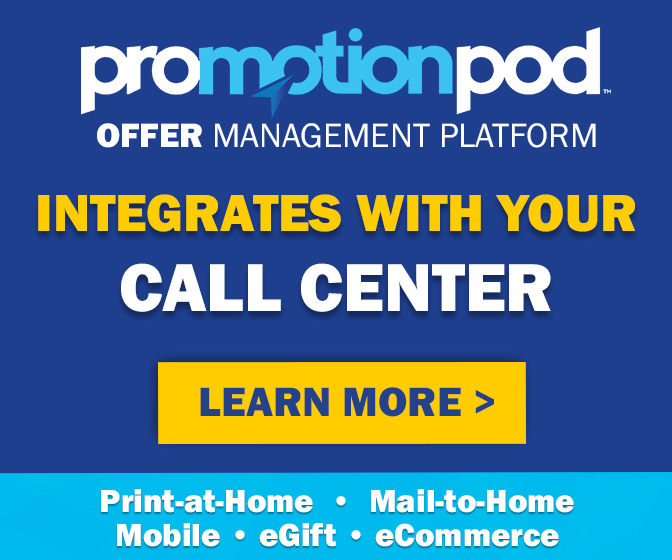 As a result, customer satisfaction with their favorite stores faltered. 2020 was such an unusual year, that the ACSI did a mid-year survey for the first time ever, to see how the industry was faring during the pandemic (as it turned out, not that well.) The new rankings are based on surveys conducted throughout the year. From January to December, more than 70,000 shoppers were asked to rate their local grocery store on several attributes, like convenience, quality, cleanliness and cost, on a scale from 1 to 100. The combined ratings are then used to give each retailer an overall score.
Several chains fared slightly better in the full-year rankings, as compared to their ranking in the mid-year snapshot. But none fared better than they did this time last year. What follows is ACSI's latest findings, as coronavirus-weary customers rank their grocery chains from best to worst.
1. Trader Joe's (84)
Pandemic or not, Trader Joe's hasn't budged from its position atop the rankings. Its overall score of 84 is unchanged from the mid-year report, and unchanged from last year's report. Trader Joe's has touted its cleaning and safety measures as exceeding CDC guidelines. Long after some stores eased up on their protective measures, Trader Joe's continued to offer senior-only shopping hours, actively enforced social distancing and promised to keep prices in check – "if an increase in price is necessitated due to rising costs, and it means that a product is no longer a value, we will stop carrying it," the retailer pledged. And its customers seem to appreciate it.
2. Costco/Wegmans/H-E-B/Publix (tie, 82)
At one time or another, all of these grocers contended for the top spot. Now they're all tied for second place. H-E-B is the only one to hold steady, with the same score of 82 that it had last year and in the mid-year report. As a result, it essentially improved merely by standing still, since the other three slipped from their previous rankings to meet H-E-B at 82. So what was once good enough to put H-E-B in fifth place last year, is now good enough for a four-way tie for second.
6. Sam's Club/ALDI (tie, 80)
You can't get much different than Sam's Club and ALDI – Sam's is a giant club store where you can get everything you need for an extended stay at home during a pandemic, while ALDI has a much smaller assortment that's not conducive to stocking up. What they do have in common is that their customers seem equally satisfied in the ACSI's survey. Sam's, however, has the same score as last year, while ALDI fell several points. So shoppers seem to prefer stocking up and socially distancing at a giant store where there's plenty of room, to grabbing a few things from a cozier store – at least until the pandemic passes.
8. BJ's Wholesale Club/Hy-Vee (tie, 78)
Hy-Vee is holding steady, but BJ's has suffered a precipitous drop, falling four points from last year. The club store chain is following the same coronavirus safety protocols as others, so what went wrong? Its coupon policy just might have contributed to reduced customer satisfaction. BJ's appeared to think itself an industry leader when it announced in the early days of the pandemic that it would "temporarily suspend the use of paper coupons" in order to "reduce touchpoints and help mitigate the spread of coronavirus." But it's hard to be a leader, if you have no followers. No other major retailer adopted such a draconian safety measure, so BJ's ultimately relented and began accepting paper coupons again several months later. But the ACSI survey results show that shoppers seem to have long memories.
10. Whole Foods Market/Target (tie, 77)
Both of these chains fell two points from last year, even though they both had some things going for them during the pandemic. Target really ramped up its online services, devoting many more resources to delivery and pickup fulfillment, while one report gave Whole Foods top marks in a ranking of grocery stores' coronavirus safety measures. The June report from Ipsos crowned Whole Foods the "health and safety all-star." Shoppers who responded to ACSI's survey apparently were not quite as impressed.
12. ShopRite/Meijer/Kroger (tie, 76)
These three grocery chains are solidly in the middle of the pack, tying the industry average score. But even average isn't ideal, since all three fell several points from last year. So not quite great, not quite terrible isn't a bad place to be – though this year, the standard for "average" seems to have slipped a bit.
15. Ahold Delhaize/"All others" (tie, 75)
"All others" encompasses all the grocery stores that were too small to be mentioned in the survey results by name, while Ahold Delhaize encompasses all of the American grocery chains owned by the Netherlands-based conglomerate, like Food Lion, Giant, Hannaford, and Stop & Shop. Those stores fell just one point from last year, but couldn't escape the ignominy of being lumped in with "all others."
17. Save-A-Lot (74)
Save-A-Lot offers a low-cost, no-frills shopping experience. Shoppers may not be wowed by what it has to offer, but they pretty much know what they're going to get. And after several years with roughly the same score, Save-A-Lot knows what it's going to get – a below-average ranking in the ACSI survey each year.
18. Southeastern Grocers (73)
The owner of Winn-Dixie and Harvey's has seen its score fall by three points since last year, as its store count has fallen by more than a hundred. SEG announced last summer that it was closing down its BI-LO chain, selling most to Food Lion, a handful to other grocers, and leaving the fate of the remaining yet-to-be-sold stores up in the air. It's hard to be satisfied with your local grocer, if your local grocer isn't open anymore.
19. Giant Eagle (72)
Giant Eagle has never fared particularly well in the annual ACSI survey. And this year, after falling four points, it's fared even worse. For couponers, it didn't help matters that Giant Eagle discontinued double coupons last year – right before the pandemic, when some extra savings would have been appreciated.
20. Walmart/Albertsons (tie, 71)
And finally, the bottom of the list. Neither Walmart nor Albertsons is a stranger to the cellar-dwelling position, but now both can lay claim to last place this year. Walmart has been at the bottom for sixteen years in a row now. Albertsons claimed the bottom spot in the mid-year survey with a record low score of 69, which the ACSI noted was "the first time a supermarket has scored in the 60s since 2015" – that notorious year again.
Virtually all grocery scores suffered over the past year, since virtually all faced the same challenges. The ACSI survey found that grocery shoppers were generally displeased with in-stock levels, a lack of sales and promotions, store cleanliness, quality of food and even staff courtesy and helpfulness. But with conditions improving and vaccines offering a light at the end of the tunnel, grocers that saw their customer satisfaction scores suffer last year can only hope that this year, there's nowhere to go but up.
Image source: Publix