Our long national coupon nightmare – such as it was – is finally over.
BJ's Wholesale Club, the first and only major retailer to suspend the acceptance of paper coupons during the coronavirus pandemic, will once again take your printed coupons in its stores. So, were it not for the fact that good coupons are scarce lately, prices have risen and, oh yes, we're in the middle of a global pandemic – everything is back to normal for couponers again!
While BJ's website still stated earlier this week that paper coupons were not being accepted, the policy apparently officially changed a week ago. "As of August 6, 2020," the website now states, "paper coupons – those issued by BJ's or straight from manufacturers – are once again redeemable in BJ's Clubs."
The low-key announcement comes four-and-a-half months after BJ's issued a much more prominent public notice. "We have made the decision to temporarily suspend the use of paper coupons in our clubs in order to reduce touchpoints and help mitigate the spread of coronavirus," BJ's announced to members back in March.
That was five months ago. But in some ways, it seems like forever ago. Recall what daily life was like back then – 30 states had imposed stay-at-home orders at the time of BJ's announcement. All 50 states had closed public schools. And there was no clear understanding of exactly how COVID-19 is spread. Public health officials at the time were emphasizing hand washing and sanitizing, out of fear the virus was mostly spread through contaminated surfaces. That prompted some cautious shoppers to clean and sanitize their groceries after bringing them home, while others avoided using cash and still others chose to quit using paper coupons.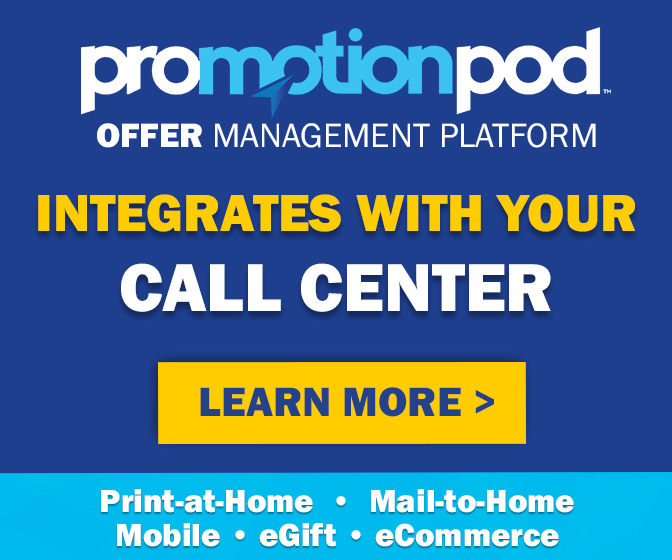 Couponers at BJ's didn't have to make that choice, though, because BJ's made the choice for them. And that raised some concerns among couponers, because just about every other coronavirus-related restriction that one retailer implemented, quickly caught on across the country. One store shortened their operating hours, another introduced senior-only shopping hours, and soon nearly everyone followed. One store installed plexiglass cashier shields, while another set up one-way aisles, and then many others did, too. So surely it was only a matter of time before major retailers across the country followed BJ's lead and banned paper coupons as well.
Except no one did. A couple of grocery delivery services suspended the acceptance of paper coupons in an effort to provide "contactless" service. But, for a variety of reasons, very few grocery delivery services have ever accepted paper coupons anyway. In-store paper coupon acceptance continued as normal at every other major grocery retailer across the country.
In the meantime, our understanding of how COVID-19 is transmitted began to change. The CDC now states that the virus "is thought to spread mainly from person to person, mainly through respiratory droplets produced when an infected person coughs, sneezes, or talks." So while frequent hand washing is still advised, the best ways to keep yourself and others safe are now believed to be mask-wearing and social distancing.
So is handling paper coupons really as dangerous as BJ's seemed to believe it might be, back in March? Most of us have long since quit decontaminating our groceries after bringing them home, and few people are as concerned about handling paper money anymore. Yet BJ's stuck to its paper coupon ban, throughout the spring and summer, leading some to wonder whether it was a convenient ploy on BJ's part to push shoppers to use its digital coupon program instead.
And that would have been just fine with some coupon industry leaders. "We believe these measures will further accelerate the adoption of digital paperless coupons," Steven Boal, CEO of Coupons.com parent company Quotient Technology, said back in May. A paper coupon ban proved that "offline paper coupons are finally starting to reach their end of life," he insisted. The cash-back app Ibotta joined in the piling on, stating that "retailers have started discontinuing the use of paper coupons indefinitely – which many believe may accelerate the decline of paper coupon use."
Now that BJ's has started issuing its printed coupon books again, and has reclaimed its status as the only club store to accept paper manufacturer's coupons, digital coupon proponents who seemed positively gleeful about BJ's paper coupon ban won't have paper coupons to kick around anymore. Maybe the critics are right that paper coupons are closer to their "end of life" than they are to their heyday. But for now, it seems, if paper coupons do someday die out – it won't be the coronavirus that killed them.