Paper coupons have gotten a bit of a black eye during the coronavirus pandemic. But while some wait for them to recover from a temporary injury, others are standing over an open grave with a shovel, ready to pronounce paper coupons dead and bury them for good.
Ibotta and Quotient Technology, the owner of Coupons.com, are among the big players that have been talking up digital promotions and downplaying paper coupons for years. Now, both are attempting to capitalize on the impact of the coronavirus, by emphasizing the effect it's having on paper coupons in order to further the narrative that old-fashioned printed promotions are on their last legs.
Maybe there's something to that. But none of us has ever lived through a global pandemic before, so who knows what the world will look like when this is all over?
If there's one coupon-related story during this coronavirus crisis that's taken on a life of its own, it's the fact that a small handful of retailers have temporarily stopped accepting paper coupons as a safety measure. BJ's Wholesale Club set off some early alarm bells when it announced in March that it would "temporarily suspend the use of paper coupons in our clubs in order to reduce touchpoints and help mitigate the spread of coronavirus."
Couponers braced for other retailers to follow BJ's lead, but aside from a couple of grocery pickup and delivery services, no one really did.
And yet knockoff versions of some Coupons in the News stories about the situation began appearing in other places, planting the idea that "some stores aren't accepting coupons" and that paper coupons could be "going away for good."
And that's just what digital companies like Ibotta and Quotient love to hear – and, apparently, can't resist repeating.
"Retailers have started discontinuing the use of paper coupons indefinitely – which many believe may accelerate the decline of paper coupon use," Ibotta said in a statement yesterday, as it announced an expanded slate of cash-back offers "to help consumers get through these trying times with digital offers designed to help them save money when it matters most." Those comments came just a month after Ibotta declared paper coupons to be an environmental scourge, as it announced an Earth Day-themed campaign to "bring attention to the unnecessary waste caused by paper couponing."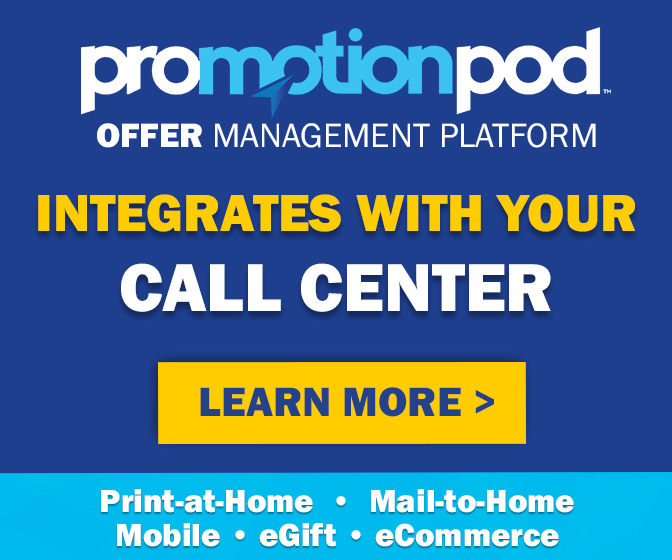 And Quotient joined the chorus, in comments to investors yesterday. "Some retailers, as a result of COVID-19, have stopped accepting paper coupons altogether and have directed shoppers to their digital paperless coupon programs," Quotient CEO Steven Boal said, declaring that "offline paper coupons are finally starting to reach their end of life."
So wait, a few retailers suspend their paper coupon programs, and suddenly paper coupons have gone the way of the dinosaurs?
In the case of BJ's, practically speaking, its move has had a greater impact on its store coupons, which are now digital only for the time being. Because while BJ's does accept paper manufacturer's coupons, it's not exactly the most popular place to use them. A 50-cent coupon will only get you so far when you're buying an $8 warehouse-sized megapack of cereal, after all. Few grocery pickup services accept paper coupons, and virtually no grocery delivery services do, so when regional grocers like Weis and Giant suspended the acceptance of paper coupons for their respective pickup and delivery services, it wasn't an earth-shattering change for the industry.
And the narrative declaring digital coupons to be the sole survivor of the coronavirus crisis doesn't explain why H-E-B suspended its digital coupon program for more than a month – reinstating it only last week – while it continued to accept paper coupons the whole time.
While the overall impact of a few stores changing their paper coupon policies is debatable, early evidence from the industry indicates that coupon use overall has indeed declined over the past couple of months. Manufacturers and retailers have been focused on keeping the shelves stocked, and shoppers have been focused on buying the essentials, no matter the price. So looking for deals and clipping coupons – whether paper or digital – just hasn't been a top priority for most.
Brands have "paused or delayed a lot of the marketing and promotional activity," Boal acknowledged. "I mean, it doesn't make sense, right? If you're a shopper going into a store or ordering online, there's no reason to promote a product that either is in an out-of-stock situation or flying off the shelves on its own."
Long term, it's not the coronavirus itself, the shelter-at-home orders or the need to pack your pantry that's going to have the greatest impact on the future of couponing. It's the economy. More coupons were issued in 2010, in the aftermath of the last recession, than at any other time in history. And more coupons were redeemed in 1992, immediately following the previous recession, than at any other time before or since.
So if you're unemployed or otherwise strapped for cash, are you really going to turn up your nose at a coupon just because it's printed on a piece of paper?
The gradual shift from paper to digital seems inevitable, eventually. But we're in an unprecedented situation, and once our shopping habits settle down to something resembling normal,
cash-strapped shoppers are going to be looking for savings wherever they can find them. So clip those digital coupons as much as you'd like. But don't count paper coupons out just yet.