Way to kick paper coupons when they're down!
Concerns about the coronavirus have prompted several stores and delivery services to stop accepting paper coupons indefinitely. But that's just fine with Ibotta and about 20 of its partner brands. Not because they don't want you to save money, but because they want to help save the planet.
To mark the 50th anniversary of Earth Day later this month, the cash-back app is following in the footsteps of digital savings providers Quotient and SavingStar, in pointing out just how wasteful paper coupons can be. So Ibotta has launched a mission to plant trees, and prevent them from being turned into paper coupons that will just go to waste. And to support the effort, it says a number of its brand partners "have committed to reduce or eliminate paper couponing by 2021."
Every year, Ibotta points out, about 13 million trees are cut down to produce paper coupons. Its source is a 2018 study commissioned by Quotient, the owner of Coupons.com, which urged shoppers to save the trees by going digital. A separate 2013 study from SavingStar (which, incidentally, is now owned by Quotient) also put the figure at 13 million trees, and also urged shoppers to use its digital offers instead.
So apparently not much has changed in seven years. While digital coupons continue growing in popularity, millions of trees are still being turned into coupons, year after year, even though only a tiny percentage of them are ever used. "The result is more than 1 million trees wasted every month on unused paper coupons," Ibotta points out.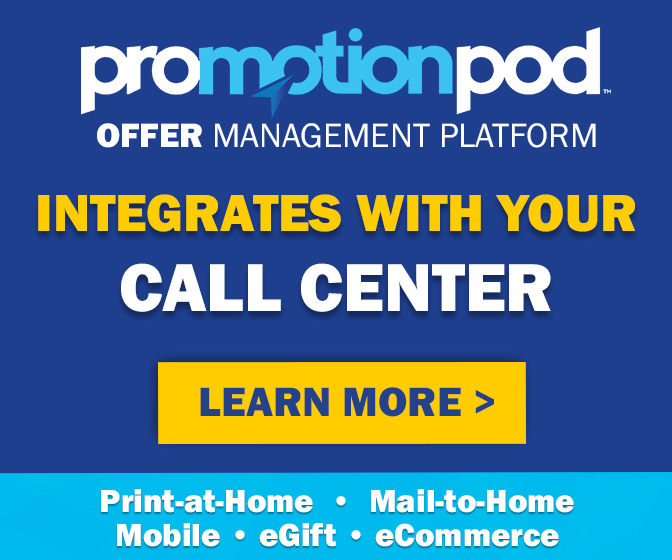 So Ibotta is trying to do something about it. It's partnered with the group "Trees for the Future" to plant a million trees, in order to help offset coupon waste. And it's highlighting offers from nearly two dozen brands that have pledged to offer fewer – or no – paper coupons by next year's Earth Day.
"We're proud to have so many household, mission-driven brands join our efforts to bring attention to the unnecessary waste caused by paper couponing," Ibotta CEO Bryan Leach said in a statement. "We strongly believe that together we will work toward a better future and help drive sustainable change toward permanently cutting coupon waste in the next few years."
The brands that have joined Ibotta's campaign are mostly smaller, natural and organic brands that you might expect to see signing on to an environmentally-friendly effort. But even before doing so, few of them actually contributed much to paper coupon waste, since few of them actually offer paper coupons. So far this year, only John Frieda and Similasan have offered coupons in the Sunday inserts. The brands Rosina, Sweet Earth, o.b. Organic and Ban antiperspirant/deodorant last offered insert coupons last year, while it's been more than five years since anyone's seen an insert coupon for Barbara's cereal, Red Vines candy or Clif Bars. As for most of the other brands featured in Ibotta's campaign, there's no record that they've ever offered paper insert coupons at all.
So it's easy for brands that offer few or no paper coupons to say they'll offer few or no paper coupons in the future. Most brands did not reply to requests for comment about their couponing plans, though a couple did – a spokesperson for Eat JUST, which makes plant-based egg, mayo and ranch salad dressing substitutes, told Coupons in the News that they are "committed to doing things large and small to lessen our impact on the planet and are proud to be transitioning to digital promotions that do not require printed coupons." And Clif Bar & Company said that "as shoppers adapt to a more digital shopping environment, our shift to digital coupons will continue to follow that trend. Our partnership with Ibotta is one way we are reducing our reliance on paper coupons."
Despite that eye-popping statistic that it takes 13 million trees a year to produce paper coupons, in reality, coupons are far from the biggest culprit when it comes to turning trees into paper. An oft-cited statistic notes that 68 million trees are felled in the U.S. every year to produce paper products. According to the group Eco-Libris, 30 million of those trees are turned into books. The Environmental Paper Network says another 30 million trees are turned into paper cups every year, while newsprint uses up 50 million trees a year, and paper receipts use 12.4 million trees. Add to that toilet paper, paper towels, tissues, magazines, cardboard boxes and you end up with… wait, that's a lot more than 68 million trees already.
So the math might not add up exactly. And there are meatier targets than coupons when it comes to trying to reduce paper production and waste. But every little bit helps. And if Ibotta can convince you to use its digital cash-back offers instead of its competitors' paper coupons – then the Earth won't be the only winner.