Shoppers who like to use paper coupons can be put off by the prospect of ordering their groceries online, because most services don't accept paper coupons for online orders. So some grocers are trying to make it easier for coupon-clippers to participate, by accepting paper coupons when your groceries are delivered or picked up.
But at least one company doesn't seem to want any part of it.
Effective in last Sunday's SmartSource insert, Hormel began imprinting its coupons with new bold red lettering, stating that the coupons are "NOT VALID FOR ONLINE PURCHASES".
The phrasing has actually been in the fine print of Hormel's coupons for some time now. But this is the first time the company appears to be making a specific effort to call attention to it.
So what does it mean? Do you really need fine print to warn you against trying to stuff a paper coupon into your computer if you visit Amazon to order some Spam?
Probably not. But given the opportunity to explain to consumers exactly how it intends the wording to be interpreted and how it intends its coupons to be used, Hormel declined to offer any comment or clarification.
So as often seems to be the case with new fine print that companies add to their coupons but fail to explain, it seems that complying with the terms of these coupons is up to you and your stores to figure out.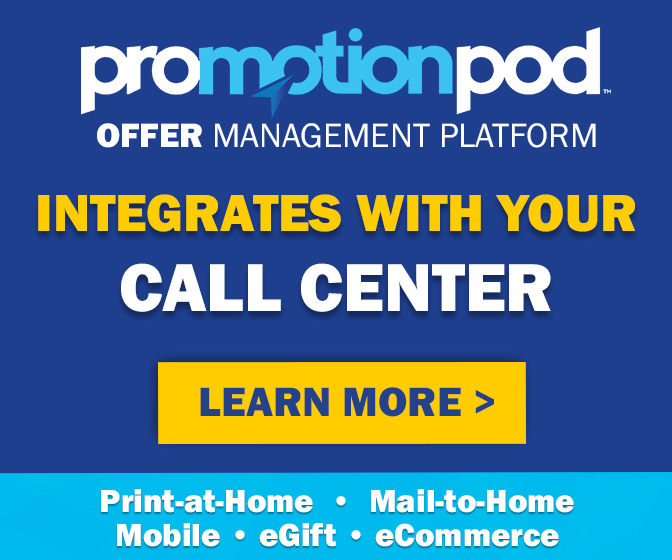 Hormel makes its intentions a little clearer in its official coupon redemption policy, which was revised just last month. "Coupons are not valid for online purchases unless the retailer has successfully demonstrated to Hormel Foods that coupons are validated during the collection process," the policy states.
Now it begins to make some more sense. Major retailers like Walmart, and grocery delivery companies like Instacart and Shipt, which deliver groceries on behalf of retailers across the country, don't accept paper coupons at all for online orders. It's simply easier that way – after all, once you place your order and pay for it online, how exactly can your coupons be redeemed and applied to your order after the fact?
Some retailers have found a way, though. ShopRite's buy-online-pick-up-in-store service "welcomes and applies your ShopRite and manufacturer paper coupons to your order," the store explains. That's as long as you don't mind waiting in your car while a store employee goes inside to scan your coupons and credit you with the savings.
It's for that reason that Kroger, while begrudgingly accepting them, officially discourages the use of paper coupons for orders that are placed online and picked up at the store. "While Kroger is happy to accept paper coupons at time of pickup, please note that this will increase your pickup time," the company informs shoppers. "We encourage customers to use digital coupons whenever possible to ensure that your pickup experience is as quick as possible."
Peapod, which delivers from Ahold Delhaize-owned stores Giant and Stop & Shop as well as from its own warehouses, does things differently. Customers can "redeem valid manufacturer coupons with Peapod drivers," the company explains. You just put all of your paper coupons into an envelope and hand it to the driver, or leave it in a "conspicuous spot" for the driver to find if you're not home at the time of delivery. Instead of having the driver scan the coupons right then and there, or go through them and make sure they match the items in your order, "coupons are credited to a customer's account and can be applied to future orders," Peapod says.
And how does Peapod process these coupons and make sure they apply to the exact items you've purchased? It can be difficult enough to properly validate coupons at the register, where coupons can sometimes be accepted on the wrong products, rejected incorrectly or overridden by a cashier who just wants to move things along. If a you use a coupon incorrectly for an online order, what's Peapod going to do – return it to you the next time you place an order? Listen to you call and complain about why the coupon wasn't credited to your account? Or just accept all the coupons in the envelope in an effort to keep customers happy?
Peapod says coupons are "subject to validation", but the company did not respond to requests for an explanation about exactly how it validates them. So if you have questions about how Peapod, and other services like it, validate paper coupons for online orders – apparently Hormel does, too. So rather than risk reimbursing retailers for coupons that weren't used to buy its products, the company won't let its coupons be used at all, unless those retailers are transparent about their processes.
One discrepancy remains, though. If Hormel's coupon redemption policy says coupons can't be used for online purchases "unless the retailer has successfully demonstrated to Hormel Foods that coupons are validated", then why do the coupons themselves state flatly that they're "not valid for online purchases", period? That could result in some stores mistakenly rejecting Hormel coupons outright, or it could discourage some online shoppers from purchasing Hormel products at all if they know they can't use coupons on them.
So Hormel's new effort to emphasize the wording on its coupons is not as clear as it could be. But it does call attention to the potential pitfalls of trying to make analog coupons work on a digital platform. And if other brands follow Hormel's example, then the next time you order groceries online, you may be forced to use digital coupons only – or settle for paying full price.