It already seems like ages ago when you were last able to go to your favorite grocery store, weekly circular and coupons in hand, to stock up and save on just about anything you needed. Now, of course, the coronavirus pandemic and the resulting scramble for necessities has turned everything about grocery shopping upside down – and it may be quite a while before you're leisurely clipping coupons and browsing your grocery circular again.
Several grocery retailers are already making drastic changes to the way things once were. One of the most noteworthy – no more sales circulars at all.
That's what the Midwestern grocer Hy-Vee is doing. Effective immediately and for the foreseeable future, Hy-Vee has suspended the printing of its weekly ad. "Due to the current high demand for many products, suppliers are unable to guarantee the fulfillment of certain products," Hy-Vee explained. "This makes it difficult to determine in advance which products can be advertised in print publications."
That doesn't mean Hy-Vee will no longer have sales – it will just advertise them online instead, for the time being.
"This is an unprecedented situation for all of us," Hy-Vee CEO Randy Edeker said in a statement. "We've never dealt with anything like this before, and we know our customers haven't either. We appreciate their patience and loyalty as we navigate these changing times."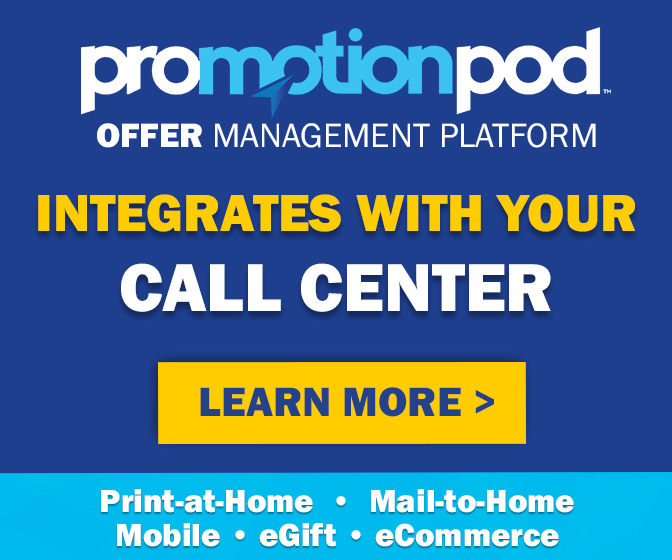 Some Kroger locations have also been unable to honor certain advertised sales. A sign spotted in one store informed shoppers that "to help ensure all customers have access to the products they need, we've canceled some promotions" that originally encouraged shoppers to stock up on suddenly harder-to-find products like cereal and frozen pizzas.
Ahold Delhaize-owned stores, including Stop & Shop and Food Lion, are cutting back on the in-aisle displays and bins of discounted products – not only because some of the items are in short supply, but to help clear out the clutter, in order to allow shoppers more room to maintain some social distance in busy stores. And, just as predicted some stores might do, Kroger is already saying that it plans to devote more endcap space not to weekly specials, but to more mundane items like paper towels and bottled water that are in high demand.
Even some manufacturers are adjusting their promotional strategies. Executives with General Mills, the maker of everything from Cheerios to Yoplait, told investors last week that they are in talks with retailers to scale back some planned sales and promotions in the coming weeks. "We are starting to pull back a bit in April," said Jon Nudi, General Mills' President of North America Retail, as they reprioritize from promotions to production. "We are all trying to do the same thing, and it's feed our consumers."
Aside from the lack of deals and, at times, the lack of products, there are some other things you might notice are different in your stores. H-E-B in Texas and Shaw's in New England are among those installing plexiglass partitions in front of cashiers, similar to the setups used by bank tellers or movie theater ticket takers. Hy-Vee and Redner's in the Northeast are among those banning the use of reusable bags, for safety's sake. And chains including Walmart, Kroger and Schnucks are closing some service counters in order to redeploy staff to help clean and stock the stores. That means, in many stores, that all sales are final – because not only do stores want to discourage overbuying, but there will be no one staffing the customer service desk to accept returns anyway.
So stores are still having sales, and still accepting coupons. But if you clear the shelves, load up your cart and hold up the checkout line by handing over a fistful of coupons, you're likely to get more disapproving looks than usual, for the time being at least. Like everything else that's been put on hold these days – searching for deals, eagerly awaiting the next batch of coupons, and savvy shopping as you know it, might just have to wait.
Image source: Walmart