Safeway's new weekly ad that starts today features a spring cleaning "stockup sale" on items that were once readily available, like paper towels, toilet paper and Clorox wipes. Publix's new ad offers buy-one-get-one-free deals on canned soup and canned veggies – if you can find any. Target's printed ad released Sunday featured a front-page deal on TVs for your NCAA basketball tournament "watch party" – which has since been subtly replaced online with a deal on TVs for your stay-at-home "movie night."
Some retail ads are looking a little tone deaf lately, since they were printed before the coronavirus emergency changed our way of life, and our way of shopping. Going forward, if you're a grocery store owner, how are you going to cheerily promote your sales and your pleasant shopping experience when your customers are more concerned with grabbing toilet paper and canned goods and staying away from the store as much as possible?
As evidenced by Target's sale on TVs this week, some retailers are already having to make changes to preplanned promotions. And even more long-lasting changes may be on the horizon, as retailers face the prospect of having to continue enticing shoppers to buy, at a time when couponing and searching for deals doesn't seem quite as appealing as it used to.
This past Friday, Harris Teeter found itself in the position of promoting products that it couldn't even keep in stock. The North Carolina-based grocer sent an apparently preplanned email to shoppers promoting deals on items including paper towels, eggs and milk. Within hours, it had to backtrack in a followup email, apologizing for the "incorrect offers."
"Due to widespread inventory issues, our teams have revised your offers," the email read. Those "revised offers" did not include paper towels, eggs or milk – which currently need no help from price promotions to go flying off the shelves.
But changes to discounts and deals on suddenly-popular products could be only the beginning. Savvy shoppers who time their purchases to take advantage of a predictable six- to eight-week sales cycle may find that their favored savings strategy isn't going to work for the foreseeable future. Shoppers' health concerns, coupled with long-term financial concerns, could mean that your stores and store circulars will start looking rather different than what you're used to.
The market research company IRI recently advised brands and retailers on how they might need to change their promotional strategies going forward. Traditional holiday-themed sales, for example, might not look the way they once did.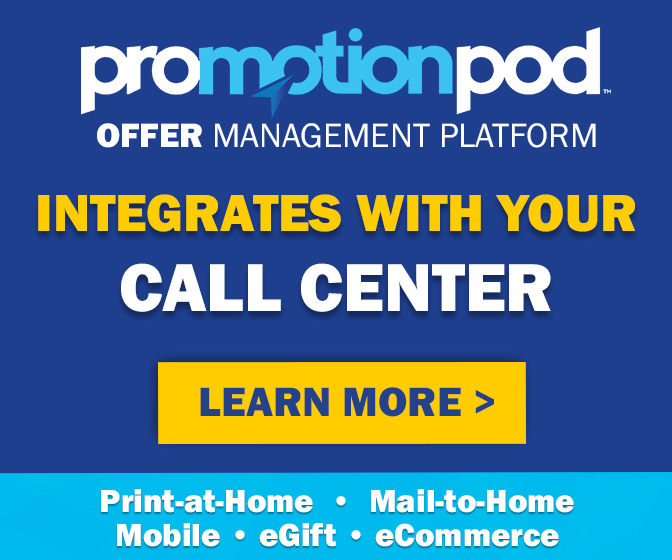 With Easter Sunday just weeks away, you might not see as many deals and promotions for that big glazed ham with all the trimmings, or for candy to fill the kids' Easter baskets. "Account for the potential of a weak Easter season, as social distancing takes hold," IRI cautioned retailers. "Seasonal meals might be off the table, and sales of seasonal confectionery treats may suffer."
Instead, you may see more promotions for fresh items, to help entice you into the store once you start getting tired of eating the frozen meals and canned foods you've stocked up on. "Consider messaging to promote at-home indulgence, time with friends and family, and the joy of at-home cooking as possible themes," IRI suggested.
Meanwhile, shoppers who are worried about missing work, missing paychecks and decimated savings and retirement accounts may be more concerned about the timing of deals than in the deals themselves. "Plan for a potential economic downturn by altering promotions," such as offering "more at the beginning of the month," when shoppers may have more money to spend, IRI advised.
Finally, IRI says featured items in stores and circulars don't necessarily have to be on sale at all. Once the initial wave of stocking up ends and supplies are replenished, stores can use their valuable endcap space and weekly ads not to promote traditional discounts and buy-one-get-one-free deals, but to advertise that they have sought-after items in stock.
"Assure shoppers that the items they need are available, including placement of high-demand items in front lobby displays and circulars," IRI said. And these high-demand items won't need to be on sale, to sell. "Some manufacturers can potentially spend less in terms of advertising and trade if they have virus tailwinds in their back, opportunistically driving some savings," IRI noted.
So items that you could once wait to buy until there was a sale, might not be on sale at all for a while. And that's apparently coming as news to some people.
"Does anybody know of any good deals on toilet paper?" one Facebook couponing group member wrote the other day, without a trace of irony. "This is a joke, right?" another member responded. "There isn't any toilet paper!"
Some necessities you might just need to buy, no matter the price. And until things get back to normal, savvy shopping may no longer be synonymous with saving money.
Image source: Pixabay/ccipeggy