(SEPTEMBER 1, 2020 UPDATE: Southeastern Grocers has announced the sale of 23 more BI-LO and Harveys stores: 15 BI-LO stores will become KJ's Market IGA, five will become Lowes, and two BI-LO stores and one Harveys will be sold to B&T Foods. The full list of affected stores is below.)
It's not the most storied or beloved grocery chain around, but BI-LO has been a survivor for the past six decades, living through two bankruptcies and persevering through at least two attempts by its owner to sell off the entire chain. But now, the owner of the southern grocer says it's finally time to say an official goodbye to BI-LO.
Owner Southeastern Grocers announced yesterday a "strategic decision to no longer operate stores under the BI-LO banner," as part of "a series of transactions that will ensure the company continues to thrive and support the long-term growth of its core banners," namely its other holdings Winn-Dixie, Harveys Supermarket and the Hispanic-focused South Florida chain Fresco y Más.
The company's first move was to sell 46 BI-LO stores – nearly half of the roughly 100-store chain – to rival Food Lion, along with 16 Harveys locations. All of the affected stores will be converted to Food Lions beginning early next year. The remaining BI-LO stores in North Carolina, South Carolina and Georgia are likely to be sold or closed, as the company "explores strategic options… including other potential transactions."
In a separate transaction announced at the same time, Southeastern Grocers is also transferring all in-store pharmacy operations at BI-LO and Harveys stores to CVS and Walgreens.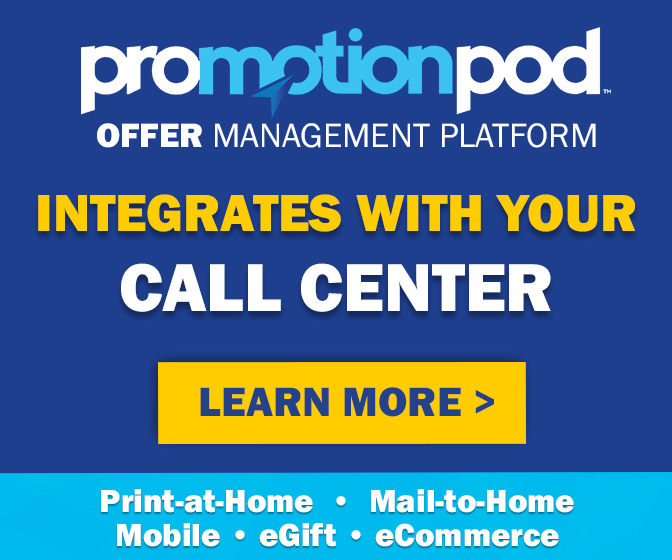 "The successful execution of our long-term transformation strategy may at times require difficult decisions," SEG President and CEO Anthony Hucker said in a statement. "Today's transactions are a critical strategic move and an important next step for our continued growth and broader evolution as a business."
BI-LO's story is filled with ups and downs, ownership changes and bankruptcy filings since its 1961 founding in Greenville, South Carolina. The BI-LO name came along two years later, based on a suggestion by the owner's secretary. Ahold – which, incidentally, now owns Food Lion – bought BI-LO in the 1970's and owned it for nearly 30 years, before selling it to private equity firm Lone Star Funds. By that time, BI-LO was South Carolina's second-largest grocery chain, trailing only Walmart.
But its fortunes began to shift. Lone Star tried to sell BI-LO in 2007, before the company ultimately filed for bankruptcy a couple of years later. It emerged from bankruptcy and was put up for sale again – but instead, the company ended up acquiring Winn-Dixie in 2011, and Harveys in 2013. Shortly thereafter, Southeastern Grocers was created as a new parent company to the growing collection of grocery chains. And then the company went bankrupt again, closing more than 100 stores before emerging from bankruptcy just two months later.
By this time, BI-LO was no longer the name of the company, it was just one of many grocery chains owned by the new parent company. And the new parent company had begun to favor BI-LO's siblings over the company's onetime namesake. Winn-Dixie is by far Southeastern Grocers' largest chain, with about 500 stores in Florida, Georgia, Alabama, Louisiana and Mississippi. Harveys has its own niche, serving smaller communities with smaller stores. And the newest chain, Fresco y Más, has a unique focus of its own, and continues to grow.
So BI-LO, a middle-of-the-road grocery chain without the scale of a Winn-Dixie or the specific niche of its other corporate siblings, found itself the odd one out. And while there are plenty of coupons-and-deals sites that follow Winn-Dixie and Southeastern competitors like Publix, Harris Teeter and Food Lion, BI-LO typically doesn't earn the same level of attention or affection from deal-seekers. There was once a website called "I Heart BI-LO," but that folded several years ago. Other couponers drifted away after BI-LO updated its coupon policy last year to eliminate the stacking of store and manufacturer's coupons.
On the other hand, BI-LO is one of the few regional chains that still doubles coupons. BI-LO shoppers whose stores have been sold to Food Lion won't be able to enjoy that perk for much longer.
"These actions will facilitate greater investment in our remaining footprint so we can continue to provide an exceptional shopping experience our customers can always count on," Hucker said. The company says proceeds from the store sales will be used to continue refreshing and modernizing existing stores, and expanding them into new areas.
What follows is a list of the stores that have been sold. If your store isn't on the list, its ultimate fate is still up in the air. Either way, if you're a BI-LO fan, it will soon be time to wave goodbye to your local BI-LO – for good.
NEW: BI-LO STORES SOLD TO ALEX LEE, INC. (TO BECOME KJ's MARKET IGA):
| | | |
| --- | --- | --- |
| Address | City | State |
| 1256 Highway 9 Bypass | West Lancaster | SC |
| 1401 East Main Street | Rock Hill | SC |
| 110 South Highway 52 | Moncks Corner | SC |
| 12189 Greenville Highway | Lyman | SC |
| 1021 South Pendleton Street | Easley | SC |
| 1048 York Street Northeast | Aiken | SC |
| 4435 Jefferson Davis Highway #11 | Clearwater | SC |
| 3353 Highway 72 221 East | Greenwood | SC |
| 3575 Maybank Highway | Johns Island | SC |
| 603 Main Street North | New Ellenton | SC |
| 501 South Pearl Street | Pageland | SC |
| 55 Carolina Square | Edgefield | SC |
| 249 West Columbia Avenue | Batesburg | SC |
| 3457 Peach Orchard Road | Augusta | GA |
| 2512 Tobacco Road | Hephzibah | GA |

BI-LO STORES SOLD TO ALEX LEE, INC. (TO BECOME LOWES):
| | | |
| --- | --- | --- |
| Address | City | State |
| 3619 Pelham Road | Greeneville | SC |
| 120 Forum Drive | Columbia | SC |
| 1419 Chapin Road | Chapin | SC |
| 3125 Bees Ferry Road | Charleston | SC |
| 1000 Tanner Ford Boulevard | Hanahan | SC |

BI-LO STORES SOLD TO B&T FOODS:
| | | |
| --- | --- | --- |
| Address | City | State |
| 312 S. Main St. | Glennville | GA |
| 120 East Winthrope Ave. | Millen | GA |

HARVEYS STORE SOLD TO B&T FOODS:
| | | |
| --- | --- | --- |
| Address | City | State |
| 8205 E. Main St. | Ridgeland | SC |

BI-LO STORES SOLD TO FOOD LION:
| | | |
| --- | --- | --- |
| Address | City | State |
| 2803 Wrightsboro Rd. | Augusta | GA |
| 155 S. Leroy St. | Metter | GA |
| 1041 Franklin Springs St. | Royston | GA |
| 325 Northside Dr. E. Ste. 1 | Statesboro | GA |
| 1109 W. Ogeechee St. | Sylvania | GA |
| 1101 E. 1st St. | Vidalia | GA |
| 2601 S. New Hope Rd. | Gastonia | NC |
| 742 W. Highway 27 | Lincolnton | NC |
| 2901 S. Main St. | Anderson | SC |
| 860 Parris Island Gtwy. Ste. N | Beaufort | SC |
| 2453 Charleston Hwy. | Cayce | SC |
| 300 Knox Abbott Dr. | Cayce | SC |
| 712 S. Alabama Ave. | Chesnee | SC |
| 1436 J A Cochran Byp. | Chester | SC |
| 4464 Devine St. | Columbia | SC |
| 6021 Saint Andrews Rd. | Columbia | SC |
| 104 Jungle Rd. | Edisto Island | SC |
| 1103 N. Main St. | Fountain Inn | SC |
| 6 K Mart Plz. | Greenville | SC |
| 15 Farrs Bridge Rd. | Greenville | SC |
| 101 Verdae Blvd. Ste. 1200 | Greenville | SC |
| 2010 Montague Avenue Ext. | Greenwood | SC |
| 1365 W. Wade Hampton Blvd. | Greer | SC |
| 2460 Hudson Rd. | Greer | SC |
| 819 W. Carolina Ave. | Hartsville | SC |
| 500 E. Greer St. | Honea Path | SC |
| 11153 Asheville Hwy. | Inman | SC |
| 3924 Highway 17 S. | North Myrtle Beach | SC |
| 1370 Chestnut NE | Orangeburg | SC |
| 115 Willbrook Blvd. | Pawleys Island | SC |
| 330 Lebby St. | Pelzer | SC |
| 7709 Highway 76 | Pendleton | SC |
| 518 N. Wheeler Ave. | Prosperity | SC |
| 5982 W. Jim Bilton Blvd. | Saint George | SC |
| 605 Travis Ave. | Saluda | SC |
| 191 Bilo Plz. | Seneca | SC |
| 2607 Woodruff Rd. | Simpsonville | SC |
| 699 Fairview Rd. | Simpsonville | SC |
| 2401 Reidville Rd. | Spartanburg | SC |
| 975 Bacons Bridge Rd. Unit 117 | Summerville | SC |
| 1625 N. Main St. Ste. 108 | Summerville | SC |
| 2055 Wedgefield Rd. | Sumter | SC |
| 550 Robertson Blvd. | Walterboro | SC |
| 1126 US Highway 321 Bus S | Winnsboro | SC |
| 717 E. Liberty St. Unit D | York | SC |
| 1095 Filbert Hwy. | York | SC |

HARVEYS STORES SOLD TO FOOD LION:
| | | |
| --- | --- | --- |
| Address | City | State |
| 2310 N. Slappey St. | Albany | GA |
| 1511 S. Radium Springs Rd. | Albany | GA |
| 2800 Old Dawson Rd. | Albany | GA |
| 1108 S. Pierce St. | Alma | GA |
| 12246 Columbia St. Ste. F | Blakely | GA |
| 775 Ga. Highway 122 W | Hahira | GA |
| 42 Surrey Plz. | Hawkinsville | GA |
| 955 S. 1st St. | Jesup | GA |
| 207 Mcpherson St. | Nashville | GA |
| 540 W. Bacon St. | Pembroke | GA |
| 1207 W. Screven St. | Quitman | GA |
| 246 S. Main St. | Reidsville | GA |
| 1451 Ga. Highway 21 S | Springfield | GA |
| 1404 E. Jackson St. | Thomasville | GA |
| 2201 US Highway 41 N | Tifton | GA |
| 1312 Plant Ave. | Waycross | GA |

Image source: BI-LO