The latest updates:
May 31:
Southeastern Grocers announced today that it "has successfully completed its financial restructuring and has emerged from Chapter 11 in record timing". The announcement highlighted the fact that the company will continue to operate more than 575 stores, with nearly 100 of them due to be remodeled this year. So if your local store isn't on any of the below lists of stores to be sold or closed, it appears safe to say that it has officially made it out the other side of this whole process.
May 29:
A Winn-Dixie store in Orlando that was to be have been sold in order to become an America's Food Basket, will no longer. Southeastern Grocers has withdrawn the proposed sale. There's no word on whether the store will remain a Winn-Dixie, or close down without a new owner, though the store was originally listed as being slated for closure.
April 26:
Publix is picking up a BI-LO store in Seneca, South Carolina that was originally slated for closure, and Food Lion is purchasing several more South Carolina BI-LO locations. See the list of affected stores in the updated list below.
April 20:
Southeastern Grocers has announced the sale of five more stores, all of them Winn-Dixie locations in Florida, to the operators of the grocery co-op America's Food Basket. Notably, all of these stores were initially listed last month as being marked for closure. So the America's Food Basket deal ensures they will remain open, under new ownership.
Meanwhile, several Winn-Dixie stores previously announced as having buyers, will instead be sold to others – Autry Greer & Sons will pick up a store in Robertsdale, Alabama that was originally slated to be sold to Manning, Inc., while Publix is purchasing a store in Gulf Shores, Alabama, also originally announced as being sold to Manning. And Food Fair Wholesale Fresh Market is buying a Winn-Dixie in Pembroke Pines, Florida, that was originally slated to be sold to Ram Distributors.
April 19:
Nearly a month after it officially filed for bankruptcy, Southeastern Grocers is beginning to announce agreements to sell several of its stores to various competitors. And it's going about it somewhat differently than previous bankrupt grocers have.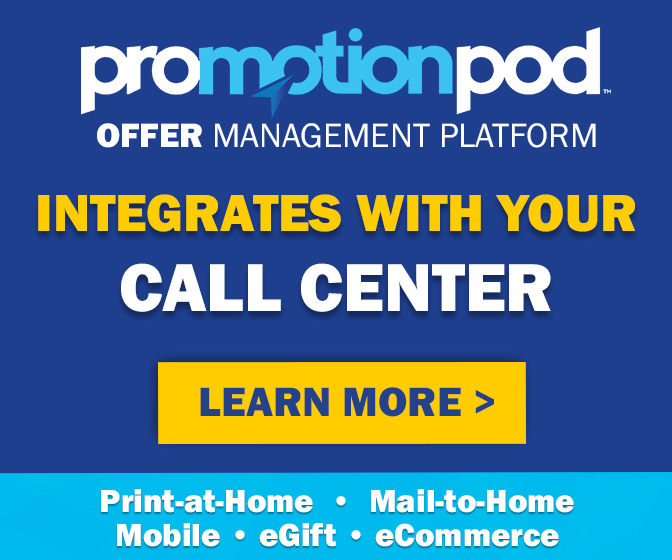 Prior to its bankruptcy filing in March, the company listed nearly 100 locations that it planned to shut down. But it never listed any specific locations that were being marketed for sale. Instead, it's announcing sale agreements piecemeal, and employees and shoppers who likely were not aware their stores were on the market, are finding out as it happens.
What follows is a list of each store whose fate is known, which will be continually updated as new sale agreements or closing plans are announced.
STORES TO BE SOLD TO FOOD LION:
Store
Address
City
State
BI-LO
1610 Hwy. 17 South
Surfside Beach
SC
BI-LO
1241 38th Avenue North
Myrtle Beach
SC
BI-LO
9003 Two Notch Road
Columbia
SC
BI-LO
500 Pamlico Hwy.
Florence
SC
STORE TO BE SOLD TO PUBLIX:
Store
Address
City
State
BI-LO *
115 Rochester Hwy
Seneca
SC
* Store now being sold, that was previously announced as closing down
STORES TO BE SOLD TO AMERICA'S FOOD BASKET:
Store
Address
City
State
Winn-Dixie *
2581 North Hiatus Road
Hollywood
FL
Winn-Dixie *
2525 N. Dale Mabry Hwy
Tampa
FL
Winn-Dixie *
18751 Three Oaks Parkway
Fort Myers
FL
Winn-Dixie *
7015 N. University Drive
Tamarac
FL
Winn-Dixie **
4686 East Michigan Street
Orlando
FL
* Store now being sold, that was previously announced as closing down
** Sale agreement withdrawn, see May 29th entry above
SALE AGREEMENTS ANNOUNCED PRIOR TO BANKRUPTCY:
Store
Address
City
State
Buyer
Winn-Dixie
1104 East Main Street
New Iberia
LA
Brookshire Grocery Company
Winn-Dixie
1411 The Boulevard
Rayne
LA
Brookshire Grocery Company
Winn-Dixie
2004 North Parkerson Ave
Crowley
LA
Brookshire Grocery Company
Winn-Dixie
924 Rees Street
Breaux Bridge
LA
Brookshire Grocery Company
Winn-Dixie
2210 Veterans Memorial Drive
Abbeville
LA
Brookshire Grocery Company
Winn-Dixie
204 Northwest Blvd.
Franklin
LA
Brookshire Grocery Company
Winn-Dixie
1800 W. Laurel
Eunice
LA
Brookshire Grocery Company
Winn-Dixie
420 Hospital Road
New Roads
LA
Brookshire Grocery Company
Winn-Dixie
170 Beacon Street
Laurel
MS
Shoppers Value Foods
Winn-Dixie
13555 Old Hammond Highway
Baton Rouge
LA
Shoppers Value Foods
Winn-Dixie
6301 County Line Road
Miramar
FL
Food Fair Wholesale Fresh Market
Winn-Dixie
7139 W. Broward Blvd
Plantation
FL
Food Fair Wholesale Fresh Market
Winn-Dixie
600 East Church Street
Atmore
AL
Associated Wholesale Grocers
Winn-Dixie
25405 Perdido Blvd
Orange Beach
FL
Associated Wholesale Grocers
Harveys
17932 Main St. North
Blountstown
FL
Associated Wholesale Grocers
Winn-Dixie
701 NW 99th Avenue
Pembroke Pines
FL
Food Fair Wholesale Fresh Market **
BI-LO
136 South Main Street
Clover
SC
Clover Grocers (Piggly Wiggly)
BI-LO
809 West Greenwood Street
Abbeville
SC
Abbeville Grocers (Piggly Wiggly)
Harveys
75 South Valdosta Road
Lakeland
GA
Lakeland Grocery (Piggly Wiggly)
Harveys
1016 North Main Street
Pearson
GA
Pearson Grocers (Piggly Wiggly)
Harveys
528 North Church Street
Homerville
GA
Homerville Grocery (Piggly Wiggly)
BI-LO
630 Skylark Drive
Charleston
SC
PW Grocers (Piggly Wiggly)
Harveys
1209 1st Avenue, Southeast
Moultrie
GA
Valdosta Fresh for Less
Winn-Dixie
2495 Highway 431
Anniston
AL
Eagle Foods
Winn-Dixie
21951D Highway 59
Robertsdale
AL
Autry Greer & Sons **
Winn-Dixie
Highway 59 and 16th Ave
Gulf Shores
AL
Publix **
Winn-Dixie
1130 By-Pass
Andalusia
AL
Fresh Foods Outlet
Winn-Dixie
2220 Bessemer Road
Birmingham
AL
Buy-Lo Quality Food Stores
Harveys
506F Spaulding Road
Montezuma
GA
Reynolds IGA Foodliner
Winn-Dixie
815 South Pelham Road
Jacksonville
AL
Mitchell Grocery Corporation
Winn-Dixie
4920 Highway 78 West
Oxford
AL
Mitchell Grocery Corporation
Winn-Dixie
1009 Martin Street South
Pell City
AL
Mitchell Grocery Corporation
** Outbid previously-announced buyers
PREVIOUSLY ANNOUNCED – BI-LO STORES TO CLOSE:
Address
City
State
2142 E. Victory Drive
Savannah
GA
205 NC Highway 9
Black Mountain
NC
595 Us 601 Bypass South
Concord
NC
2204 Union Rd
Gastonia
NC
1955 Davis Park Road
Gastonia
NC
427 North Generals Blvd.
Lincolnton
NC
1555 E. Union Street
Morganton
NC
9101 Matthews-Pineville
Pineville
NC
1706 E. Greenville St.
Anderson
SC
3386 Railroad Ave
Bamberg
SC
10560 Dunbarton Blvd
Barnwell
SC
501 Old Greenville Hwy
Clemson
SC
1818 Woodruff Rd.
Greenville
SC
9616 Hwy 78
Ladson
SC
774 South Shelmore Blvd
Mount Pleasant
SC
208 E. Mcintyre St.
Mullins
SC
4391 Dorchester Rd
North Charleston
SC
140 Fernwood Dr.
Spartanburg
SC
615 Harry C Raysor Dr S
St Matthews
SC
1452 Boone Hill Road
Summerville
SC
2587 Jefferson Davis Hwy
Warrenville
SC
PREVIOUSLY ANNOUNCED – FRESCO STORE TO CLOSE:
Address
City
State
2675 S. Military Trail
West Palm Beach
FL
PREVIOUSLY ANNOUNCED – HARVEYS STORES TO CLOSE:
Address
City
State
3000 Dunn Avenue
Jacksonville
FL
1012 Edgewood Ave. N
Jacksonville
FL
2722 N. Pine Hills Rd
Orlando
FL
2525 E. Hillsboro Avenue
Tampa
FL
1000 First Ave. Ne
Cairo
GA
68 North Scott Street
Camilla
GA
140 West Dykes St.
Cochran
GA
279 S. Main St.
Dawson
GA
1945 Veterans Blvd
Dublin
GA
202 Vineville St.
Fort Valley
GA
1553 Us 19 South
Leesburg
GA
1605 Shurling Dr.
Macon
GA
415 North Irwin Ave.
Ocilla
GA
Ga Hwy 112 & Azalea Trail
Sylvester
GA
306 Smith Ave.
Thomasville
GA
510 Tebeau St.
Waycross
GA
6320 Albemarle Road
Charlotte
NC
4430 The Plaza
Charlotte
NC
3315-B Broad River Rd.
Columbia
SC
2230 Decker Blvd.
Columbia
SC
3900-B. N. Main Street
Columbia
SC
714 Bypass 25 Ne
Greenwood
SC
1937 Wilson Road
Newberry
SC
PREVIOUSLY ANNOUNCED – WINN-DIXIE STORES TO CLOSE:
Address
City
State
3075 Us Hwy 98
Daphne
AL
3850 W. Main Street
Dothan
AL
2131 Ross Clark Circle
Dothan
AL
2502 Schillinger Rd S
Mobile
AL
1134 South Alabama Ave.
Monroeville
AL
3881 Atlanta Highway
Montgomery
AL
6180 Us Highway 41 N
Apollo Beach
FL
10026 Coconut Rd.
Bonita Springs
FL
3500 53Rd Ave. West
Bradenton
FL
2701 S. Woodland Blvd.
Deland
FL
8650 Gladiolus Drive
Fort Myers
FL
2002 SW 34Th St
Gainesville
FL
9866 Baymeadows Road
Jacksonville
FL
6707 West Indiantown Road
Jupiter
FL
3757 Military Trail
Jupiter
FL
1347 E Vine St
Kissimmee
FL
2126 Collier Parkway
Land O' Lakes
FL
4417 Nw Blitchton Road
Ocala
FL
8445 Sw Hwy 200, Ste #131
Ocala
FL
248 Blanding Blvd.
Orange Park
FL
277 S Pompano Parkway
Pompano Beach
FL
7625 Blind Pass Road
Saint Petersburg
FL
3301 17Th Street
Sarasota
FL
1325 S. Tamimi Trail
Sarasota
FL
2881 Clark Road
Sarasota
FL
2160 S. Federal Highway
Stuart
FL
3813-10 N. Monroe Street
Tallahassee
FL
1525 West Tharpe Street
Tallahassee
FL
4317 Gandy Blvd
Tampa
FL
5750 Milgen Road
Columbus
GA
4036 Bemiss Rd.
Valdosta
GA
1105 Madison Highway
Valdosta
GA
619 N. Causeway Blvd.
Mandeville
LA
2384 Pass Rd.
Biloxi
MS
Image source: Southeastern Grocers