First, there was relief – several troubled supermarket chains would get deep-pocketed new owners. Then came uncertainty – who are these new owners, and what do they really want with these stores? Then came the realization – they've likely rescued the stores from an owner that was running them into the ground, just for the value of the ground they're sitting on.
The announcement yesterday that Supervalu would sell its Albertsons stores, and the grocery chains Jewel-Osco, Acme, Shaw's and Star Market, eliminated a lot of questions about their future under the financially-troubled Supervalu. But it raised new questions about their future under an affiliate of Cerberus Capital Management. Even though Cerberus has a lot more money to invest in them, their future seems a lot less secure.
As discussed yesterday (read: "Supervalu Sells Albertsons, Acme, Jewel-Osco, Shaw's, Star Market: So What Does it Mean For You?"), Cerberus' Albertsons LLC ultimately shed more than two-thirds of the stores it acquired when it and Supervalu bought the chain in 2006. So assuming Cerberus follows the same path here, Albertsons shoppers can likely expect a slimmed-down selection of stores, as Cerberus closely evaluates which are worth improving and keeping, and where to cut its losses.
But what about the other chains? Their true value to Cerberus may lie not in their groceries, but in their real estate. Kimco Realty is an investor in the Cerberus-led group involved in the transaction that was announced yesterday. And while Cerberus, Albertsons LLC and Supervalu aren't talking specifics yet, Kimco offers no illusions about its interests. "Wherever there is a retailer that's distressed with strong real estate, that's been our strong suit for a long time," Kimco Executive Chairman Milton Cooper said in August of last year. Kimco executives described their involvement in the 2006 Cerberus transaction as "an investment that keeps on giving". Selling off hundreds of stores that the group acquired for essentially the value of their real estate, helped Kimco receive "almost five times the original investment" that they made.
Many predict the same will happen now. "Cerberus will most likely do what they did six years ago with Albertsons – sell, close, sell, close," supermarket consultant David Livingston told Reuters. "They are not in this because they have a passion for running grocery stores. You don't buy failing grocery stores because you want to be in the grocery business." Other analysts describe Cerberus and Albertsons LLC as essentially real estate investors that also happen to run grocery stores.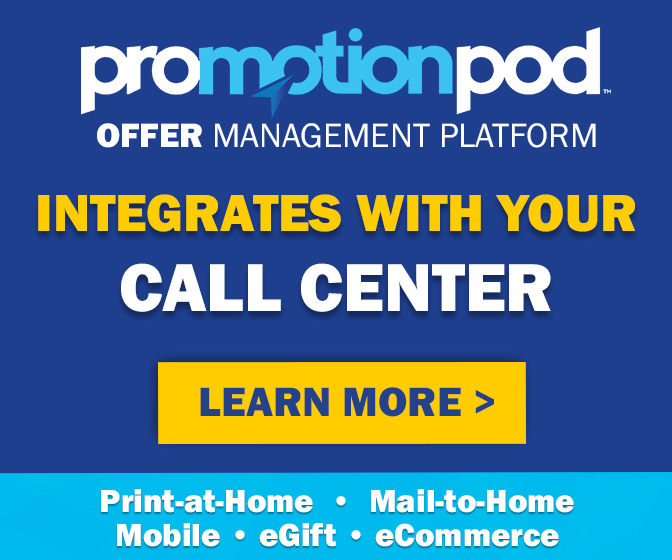 The Wall Street Journal reports that roughly half of the stores that Cerberus is acquiring are either company-owned or subject to "ground leases", which allow the store owners to operate as if they own the land. Those properties – never mind the stores that operate on them – could be worth up to $4.4 billion, well more than Cerberus paid for them. "Even though we recognize that the benefit here is primarily improving the overall operations of the business," a Kimco executive told the newspaper, "we're comfortable with the fact that the real-estate value we have, at a minimum, supports the purchase price."
Citing sources, the Wall Street Journal says the Cerberus group plans to let Albertsons LLC begin working to improve the newly-acquired stores, then it will determine which ones are worth keeping, and which to close or sell. After 2006, Cerberus got rid of all the non-Albertsons locations it acquired, and the same could happen here.
Kroger is frequently named as one that might be most interested in Chicago-based Jewel-Osco. "Kroger is the only logical buyer," retail consultant Bill Bishop told Crain's Chicago Business. Kroger operates Food 4 Less stores in Chicago, but otherwise has no presence in the city. Consultant Neil Stern predicts that Cerberus will first work to improve Jewel so they can get more from selling it. "This is a chain that needs turning around," he says.
Those interested in Boston-based Shaw's and Star Market could include Stop & Shop, Hannaford, Market Basket and Whole Foods. In Boston and throughout the Northeast, "supermarket real estate isn't all that easy to come by," Supermarket News associate editor Jon Springer tells the Boston Herald. "So there probably will be opportunities for some of the real estate players in this deal to move some of those stores to other users."
As for Acme, analyst Robert Costello concurs that the new owners are less interested in the stores than in the value of their land. The deal is "happening for one reason: real estate," he tells the Philadelphia Inquirer. "They'll sell (Acme) little by little," he predicts. "They'll get rid of stores where they can't sell high-end value-added stuff. In five years, if they still own it, they'll have maybe 50 stores."
Livingston predicts that some of the grocery stores won't even remain grocery stores at all. They'll be "recycled into the next Big Lots and Hobby Lobby and whatever else low-rent operations you have out there," he tells the Idaho Statesman. Not a happy prediction for the people who shop there, or the employees who work there. Similarly worrisome is his description of the stores' new owners. They're "grocery store morticians," he says, who "take dead stores and embalm them, making them presentable for viewings, and then bury them when they're ready to be sold off."
It may be too early to write obituaries for Jewel-Osco, Acme, Shaw's or Star Market just yet. But some, it seems, are already preparing for the funerals.