The other shoe has dropped, for the rest of the grocery chains recently acquired by the parent company of Albertsons. As their corporate cousins embrace "card free savings" and phase out digital coupons, Acme, Shaw's and Star Market are following suit.
Acme has ditched its SuperCard loyalty program, and Shaw's and Star Market are expected to eliminate their Rewards Card program, as well as their eCoupons this week. Instead, they're all focusing on offering new lower prices throughout the store.
The moves come on the heels of Albertsons' decision to eliminate its loyalty program last week, along with its eCoupons (read: "Albertsons: No More Loyalty Card – And No Consistent Coupon Policy"). And Jewel-Osco is also expected to discontinue its loyalty program this week (read: "Digital Coupon, Loyalty Card Changes for Albertsons and Jewel-Osco").
So it comes as no surprise to Acme, Shaw's and Star Market customers who have been paying attention (and reading Coupons in the News!) The chains' new owner, an affiliate of Cerberus Capital Management, did away with the loyalty program at the Albertsons stores it acquired several years ago. So it was considered likely it would do the same with its latest acquisitions. And since eCoupons are linked to the stores' loyalty cards, they're also going away at Albertsons, Shaw's and Star Market. For now, they're still being offered at Jewel-Osco and Acme, though you'll have to hang onto your otherwise no-longer-necessary loyalty card to be able to redeem them. There are differing accounts of what will happen with Upromise and SavingStar – at Albertsons, those offers will remain linked to the loyalty card, so don't toss your card if you want to keep earning those third-party discounts. But other chains may eliminate the cards, and every discount linked to them, altogether.
The big question with all the changes is, why? Aren't loyalty programs, personalized offers and data-collecting on customers the wave of the future for the supermarket industry?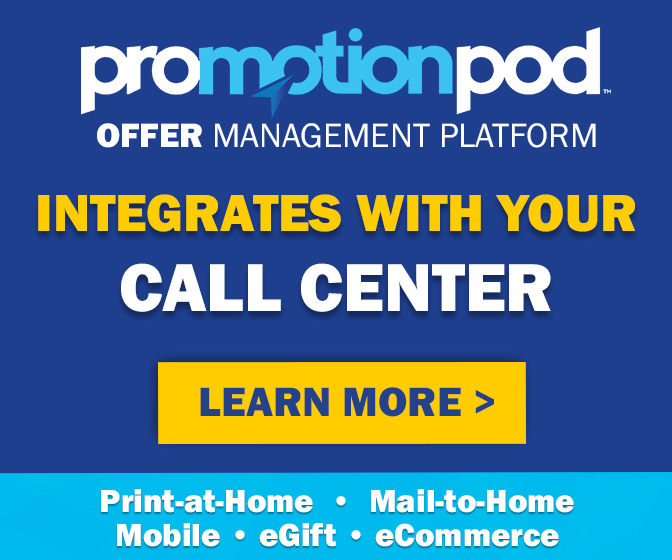 The stores say "card free savings" are solely for the benefit of shoppers. "All customers deserve the same price on all items," Acme announced, echoing Albertsons' recent announcement that card free savings means "everyone receives the same low price."
But there may be more to it. Loyalty marketing expert Brian Woolf says it's clear that parent company Albertsons LLC just isn't interested in doing all the work required to keep its newly-acquired loyalty programs running. "Loyalty programs improve your business and your bottom line if the CEO and/or Head Merchant believe in them and are committed to them," he told Coupons in the News. "If not, they languish or lose money. In other words, do it well or not at all." That being the case, he believes Albertsons and the rest are "doing the right thing" in shutting down the programs altogether.
While it's unusual for a retailer to discontinue an existing loyalty program, it's certainly not rare to not have one at all. Last fall, Publix explained why it's never had a loyalty program (read: "Down With Loyalty Cards: Another View"). And, of course, the biggest retailer of them all has no loyalty program either (read: "Walmart: Loyalty Cards? We Don't Need No Stinkin' Loyalty Cards!"). And most customers are more than happy to have one less card to carry around.
But, in some cases, the biggest beneficiary could be the competition. Take Jewel-Osco's Chicago-area rival, Dominick's. As Jewel-Osco prepares to do away with its loyalty program, Dominick's has one of the most robust loyalty programs of all. The Safeway-owned chain's "Just For U" program offers discounts and personalized pricing tailored to individual customers' purchase history. It's a far cry from other programs that merely require a card in order to get access to the same sale prices offered to every other cardholder.
It also allows Dominick's to "fake out" its own competitors. With many offers visible only to individual cardholders and not advertised in weekly circulars, certain promotions "can go underground and not be seen by our competition," former Safeway CEO Steve Burd said earlier this year. "It's pretty hard to compete with somebody" like Safeway and Dominick's, he said, when competitors "don't even know what their prices are to individual consumers."
With Jewel-Osco kicking its loyalty program to the curb, "Dominick's must be ecstatic," Woolf said. "With Dominick's below-the-radar 'Just For U' targeting program, and emailed matching of Jewel's ad prices to their better customers, the news means that competition (at least from Jewel) has just become easier!"
While competitors may continue trying to keep customers loyal by forcing them to join loyalty programs, Jewel-Osco, Albertsons, Acme, Shaw's and Star Market hope to earn customers' loyalty with lower prices and card free savings. You can bet that customers, and competitors, will be watching to see if – and for whom – that strategy pays off.